PokerStars EPT Prague, Day 1a: Koy, Mazur Early Leaders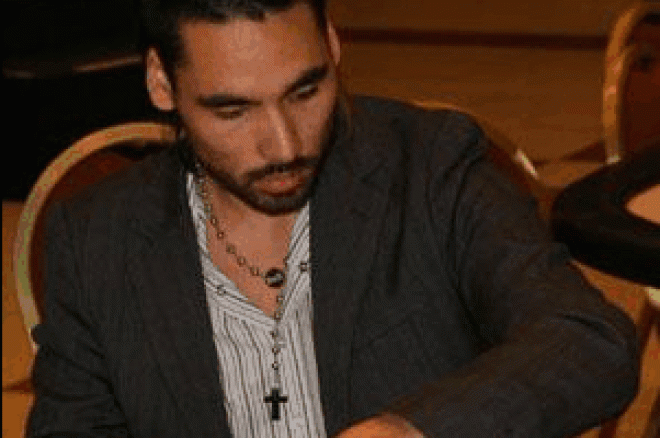 Day 1a of the PokerStars.net European Poker Tour Prague Main Event kicked off with 241 players at the Hilton Hotel in Prague, the first major poker tournament to be held in the Czech Republic. Among the top European poker players in the field were Rolf Slotboom, Nicolas Levi, EPT Baden champ Julian Thew and 2007 WSOP bracelet winner and Team PokerStars member Katja Thater.
Thew was very active from the start, finding himself all in early on holding
on a flop of
. After the flop, a player in early position pushed all in, and got one caller before Thew pushed all in over the top. The middle-position player folded, and Thew's opponent tabled
. Thew was dominating when all the chips went in the middle, but the
on the turn left him drawing very thin. The
on the river was no help, and Thew was left with a very short stack. Thew did not manage to rebuild a chip stack, and went to the rail early on Day 1a. Among other notable players eliminated in the tournament's first day were Ludovic Lacay and Irish Open champ Marty Smyth.
Johnny Lodden went out in a big hand with Markus Golser when he pushed all in over the top of two limpers with
and Golser called from the small blind with
. Lodden caught an ace in the door, but the flop also contained a nine, and Lodden was eliminated.
Nicolas Levi's sartorial choices were impeccable, as the popular Frenchman arrived sporting a jaunty white hat, but his luck was not as good as his fashion sense. After raising preflop with
, he got one caller. Levi bet out on the flop of
, and his opponent called. The flop came Kh, and Levi pushed all in. His opponent called with
, and neither of Levi's outs materialized on the river.
87 players made it through Day 1a, including Rolf Slotboom and Katja Thater. Adrian Koy and Maciej Mazur took the biggest chip stacks to the end of the day, with a whole new set of players scheduled to play on Day 1b. While complete chip counts were not yet available as this report was compiled, these players were among the Day 1a leaders:
Adrian Koy – 115,500
Maciej Mazur – 104,300
Luigi Rizzi – 72,800
Magnus Petersson – 72,300
Maik Daehling – 61,000
Andrej Nagy – 56,600
Jose Navarro – 50,400
Michel Abecassis – 45,100
Thierry Labat – 44,500
Kristian Kjondal – 43,800
Join PokerNews from 12 PM Prague time (6am ET) as updates continue on Tuesday from Day 1b of the PokerStars.net EPT Prague championship event.