WSOP-C New Orleans, Day 1: Arieh Surges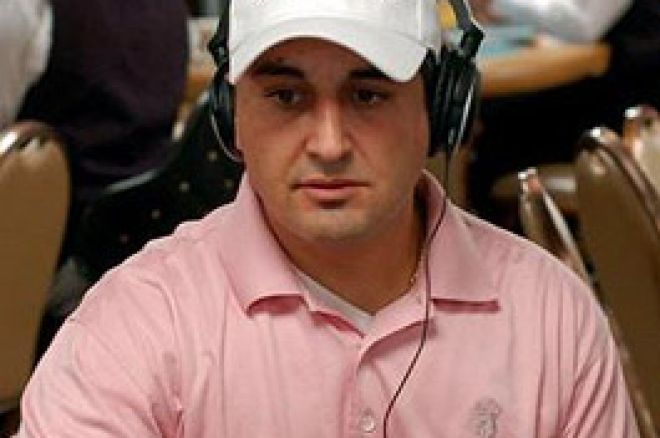 Harrah's New Orleans is the site of the World Series of Poker New Orleans Circuit Main Event this week, and on Day 1 it was Atlanta poker pro Josh Arieh, best known for his final-table performance in the 2004 World Series of Poker Main Event, who finished atop the leaderboard. Arieh led the field with a massive chip stack at the end of Day 1, as 50 players survived from the 160 that began the tournament.
Among the notables making the field in the Big Easy were Arieh, Sabyl Cohen, Brandon Cantu, Kido Pham and 2006 WSOP-C New Orleans Champion Lou Esposito. The 160 entrants each put down $5,000 for their seat, building a $765,000 prize pool, with $247,860 for first place. Cantu made his move on the big money early, taking the chip lead in the early rounds. Cantu made it through Day 1, but took a very short chip stack into the second day of play.
Kido Pham arrived late and left early in New Orleans. Pham took his seat 20 minutes into the tournament, and was busted early in the day by Payne Farrell. All the money went in pre-flop, and Pham had a significant lead with K-K against Farrell's 6-6. Farrell hit both of his outs on the flop of 8-6-6, and Pham was eliminated before the dinner break. Other recognizable names on the bustout list were Cohen, Eddie Corrado and John Tabatabai, who took down second place in the World Series of Poker Europe Main Event in September.
Josh Arieh took over the chip lead midway through the day, helped in part by hands like this – on a turn of
, his opponent led into him, Arieh min-raised and his opponent pushed all in. Arieh quickly called with
for a flopped full house, and his opponent was drawing dead with
for the turned flush. The irrelevant
was the river card, and Arieh claimed one of many scalps on Day 1.
Arieh added two more notches on his gun belt in one of the final hands of the night when he gets three callers on a pre-flop raise and the flop came down
. His first opponent went all in on the flop, Arieh called, and a second opponent called all in as well. The players revealed their hands as
for Arieh, and
and
for his opponents. The turn and river brought
and Arieh sent both players to the rail as he continued to solidify his chip lead.
Defending champ Lou Esposito made it through Day 1 with a top-ten chip stack, with the complete top ten as follows:
Josh Arieh 157,700
Kenny Milam 88,100
Francis Vizza 59,400
Stuart Fox 55,500
Joel Font 55,300
Mark Ellerbe 53,900
Matt Hillis 52,100
Lou Esposito 49,400
Clinton J. McCollum 48,600
Craig J. Mordock 46,500
Join PokerNews at noon CT today as the 50 remaining players return to Harrah's New Orleans to play down to the final table.