Aussie Millions Main Event, Day 4: Final Table Set, Chrisanthopoulos in Command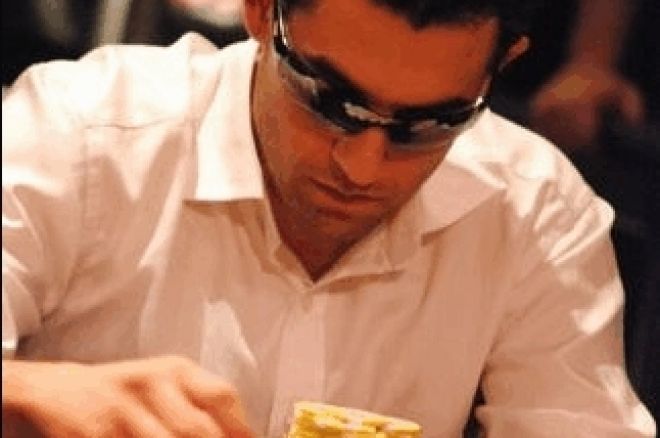 22 players returned to the Crown Casino in Melbourne for Day 4 action in the 2008 Aussie Millions Main Event. These survivors of an original 780-player field included local favorite Antonio Casale, who held the chip lead as the day began. Multiple WSOP bracelet winner Erik Seidel remained in the hunt for a final-table seat as well. By the end of Day 4, only seven players remained, including Casale, Seidel and Michael Chrisanthopoulos, who ran over the field on his way to a commanding chip lead.
Remi Westebro was the first elimination of Day 4, losing a coin flip to Mark Kassis when his
couldn't hold off Kassis'
on an ace-high flop. Westebro collected $65,000 for his 22nd-place finish. Patrick Kellogg and Alexey Rozenberg quickly followed Westebro to the rail as Day 4 kicked off with a spate of eliminations. When Duncan Godfrey went to the rail in 19th ($65,000), players redrew for seats on three tables and the steady flow of eliminations continued.
Maximilian Bracht went out in 18th ($100,000) when he ran
into Alexander Kostritsyn's
, and then Hiroshi Shimamura busted in 17th when his pocket tens were topped by Chrisanthopoulos's
on a flop of
. Bracht and Shimamura both earned $100,000 for their efforts.
Chrisanthopoulos began making moves toward the top of the leaderboard after a big hand with Robert Holster. With pocket kings, Holster raised from the cutoff and Chrisanthopoulos re-raised from the big blind. Holster re-re-raised, and Chrisanthopoulos moved all in with
. Holster called, only to see the flop come down
. The case king didn't show for Holster, and he was crippled as Chrisanthopoulos stacked a massive pot. Holster was eliminated shortly after when he pushed all in with pocket sixes and Peter Ling called with
. A king in the door was enough to send Holster home in 14th place ($100,000).
Max 'The Italian Pirate' Pescatori went to the rail in tenth when he tangled with Antonio Casale. Pescatori called a re-raise from Casale before the flop, then called Casale's all-in on the all-spade, jack-high flop holding
. Casale tabled
for one pair, and it held up as Pescatori missed all of his outs on the turn and river to exit with $135,000.
Chrisanthopoulos claimed another scalp late in the day when he took out Robert Akery in ninth place ($175,000). Chrisanthopoulos called Akery's preflop raise, and both players checked the
flop. Chrisanthopoulos led out on the
turn, and Akery raised. Chrisanthopoulos re-raised, and Akery called, all in with
for two pair. Chrisanthopoulos, though, showed
for a set, and the
ended Akery's run.
After dinner, Chrisanthopoulos solidified his place as the final-table chip leader by busting Nico Behling in eighth place ($175,000). Behling raised preflop and Chrisanthopoulos called; the flop brought
. Chrisanthopoulos checked and Behling bet out. Chrisanthopoulos check-raised, and Behling called. The
came on the turn, and Behling called a Chrisanthopoulos bet. Chrisanthopoulos moved all in when the
fell on the river, and Behling called after thinking for a few moments. Chrisanthopoulos tabled
for the full house, and Behling mucked.
Michael Chrisanthopoulos finished the day as the dominant chip leader, holding, with nearly seven million chips, roughly 40% of the chips in play. His nearest competitor was Antonio Casale at just under two million. The final-table chip counts and seating assignments are as follows:
Seat 1: Alexander Kostritsyn - 1,439,000
Seat 2: Peter Mobbs - 1,357,000
Seat 3: Antonio Casale - 1,995,000
Seat 4: Erik Seidel - 1,491,000
Seat 5: Nino Marotta - 1,649,000
Seat 6: Michael Chrisanthopoulos - 6,806,000
Seat 7: Peter Ling - 877,000