Online Poker Weekend: 'GulahPapyrus' Writes Rich Tale at Full Tilt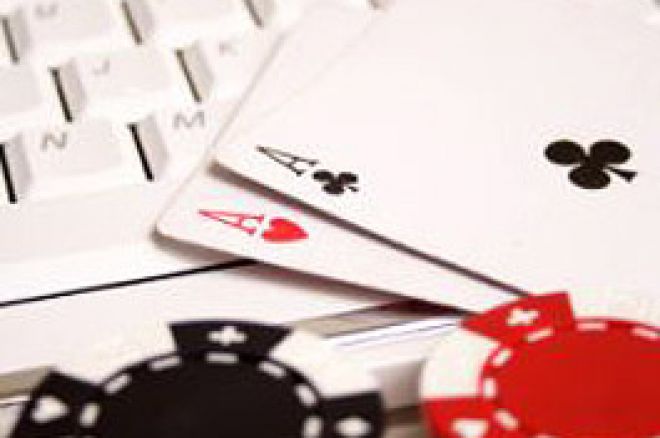 Huge numbers again marked the biggest Sunday online events, with the biggest tourneys at Full Tilt, PokerStars and PartyPoker all easily exceeding their pre-event guarantees. The biggest payday from the night's action went not to the winner at Stars, 'StudMaverick,' but to the winner at Full Tilt's once-a-month $1 Million Guarantee, where 'GulahPapyrus' came from behind to win over $206,000.
PokerStars Sunday Million
The massive recent turnouts for the Sunday Million at PokerStars continued again last evening. This most recent edition drew 7,520 entrants and generated a $1.504 million prize pool, with 1,080 players cashing and first scheduled at $212,064. 'spank01' grabbed the lead as this tourney's final table came together; spank01 had amassed nearly $18 million in chips, with 'Tiwo' and 'BluStarZ16' the closest pursuers.
First blood at the final table came in its first minute of play, when Tiwo and 'mariaras' got the chips in; Tiwo had the best of it with
to mariaras's
, and the
board changed nothing. Tiwo, though, found pocket nines less lucky against 'StudMaverick's pocket queens a short while later, and then exited in eighth after running
into 'Pier85's
, finding no help when the board brought
.
Pier85 picked up the next knockout as well, sending a short-stacked 'MagicCoin' to the rail in seventh. The chips went in before the flop and Pier85's
made a boat with the
board's help, easily topping MagicCoin's
. Next to fall was 'goonertone7', who was also all in before the flop and also against Pier85. goonertone7's
hand looked strong against Pier85's
, until the board ran out
to give Pier85 the flush.
Pier85 remained the most active player at the table but ran into worse luck after that, and bowed out in fifth after losing most of his chips to 'macthemac87'. Pier85's final hand saw him all in with
, which lost a race against StudMaverick's
when the board arrived
.
At this point the final four players examined possible chop numbers but decided to play on. BluStarZ16 nixed the deal, likely looking to knock out a short-stacked spank01 first. BluStarZ16 made good on his efforts by calling, with a modest
, spank01's all-in push with
. BluStarZ16's hopes came true when the board delivered a friendly
, for two pair and the knockout.
At this point the last three haggled for a bit but eventually agreed to a chop by Stars' chip-count formula, leaving $30,000 for the winner. StudMaverick had the lead at the time and came out with the largest share in the deal, and then finished off BluStarZ16 soon after. In that hand, the chips went in pre-flop with BluStarZ16 showing
to StudMaverick's
, and the
board gave StudMaverick a winning straight.
StudMaverick entered heads-up action against macthemac67 with a 7:1 edge and was never seriously threatened. The end came when macthemac67 pushed pre-flop with
and StudMaverick made the call with
. The board rolled out
, giving StudMaverick the flush and the win.
Final Results:
*1. StudMaverick — $171,445
*2. macthemac67 — $117,783
*3. BluStarz16 — $104,819
4. spank01 — $60,160
5. Pier85 — $45,120
6. goonertone7 — $33,088
7. MagicCoin — $23,312
8. Tiwo — $13,536
9. mariaras — $8,873.60
* — three-way deal for remaining prize money; $30,000 to eventual winner
Full Tilt $1 Million Guarantee
Full Tilt's monthly '$1 Million Guarantee' tourney with its higher $500+35 buy-in drew another nice turnout, with 2,252 players on hand. The prize purse reached $1,126,000; 351 spots paid and first place would collect $206,564.70. 'aaalvin' held the early lead at this final table, his nearly three million in chips almost twice that of his nearest competitors.
aaalvin also picked up the first final-table knockout, his
easily besting 'Tadadonk's
when the flop brought the
for the set. Eight hands later, 'tkap243' bowed out when his
was no good against 'Catenaccio's pocket kings, with the board offering
. After an extended stretch of seven-way play, however, Catenaccio would be next to his depart when his
lost a race against 'Fidget65's
. The board on that hand came
, to send Catenaccio to the rail in seventh.
Sixth was decided soon after, when 'JBT449's
proved no match for aaalvin's waiting
, the board bringing
. Five-way play again extended for a considerable stretch, before 'SkewpTroop' hit the rail. SkewpTroop was down to virtually zero after dropping a big pot to Fidget65, and threw in the last of his chips behind
, only to see 'GulahPapyrus' show
. The board came
for the knockout.
Fidget65's own run came to an end after a open-ended straight draw went unfilled. Fidget65 moved in on a
flop, holding
, and aaalvin made the call with
. The turn and river came
and
and the field was down to three. aaalvin continued his run by sending 'heyfreddy' to the rail in third; in that hand, aaalvin's
held up easily over heyfreddy's
as the board delivered
.
This left aaalvin and GulahPapyrus to battle for the deepest money. GulahPapyrus doubled through to take a commanding lead with A-
against aaalvin's Q-5; the all-diamond flop included a five to pair aaalvin but the river brought GulahPapyrus one more diamond for the flush. Both players remained aggressive, and the end came when aaalvin pushed with
and GulahPapyrus called with
. The final board came
, and GulahPapyrus walked away over $206,000 richer.
Final Results:
1. aaalvin — $206,564.70
2. GulahPapyrus — $126,787.60
3. heyfreddy — $82,986.20
4. Fidget65 — $66,208.80
5. SkewpTroop — $50,107
6. JBT449 — $36,032
7. Catenaccio — $26,461
8. tkap423 — $20,718.40
9. Tadadonk — $15,764
PartyPoker $300,000 Guaranteed
A healthy 1,735 players were on hand for yesterday's $300,000 Guaranteed at PartyPoker, generating a total prize pool of $347,600 and easily eclipsing the event's guarantee. First place here was scheduled to be $67,665, barring any final-table deals. After doubling through just outside the final table against 'Jennifer2113', 'NLJFF' arrived at the last ten seats with nearly two million in chips and a sizable lead.
Exiting in tenth from the final table was 'btigris', who was all-in pre-flop with
but ran into 'The_2_0ezx's pocket kings and found no help on a
board. 'AAAKK99' finished in ninth after his last stand with
was no good against 'LordLuckbox's
, with the board running out
. 'lutkatutka' then finished off a short-stacked 'Jennifer2113' and only seven players remained.
Next, 'gizzer11' pinned his hopes on
, top-pair/top-kicker after an
flop, but lutkatutka showed
for the set; after the board finished
, the field was down to six. lutkatutka made it three in a row when his
easily held up over 'KitDeLuca's
, the board running out
.
'FaceAndi' was knocked down to barely a big blind's worth of chips after losing an A-K vs. 10-10 race against LordLuckbox, but won three straight showdowns, doubling or tripling through each time, to move back into the hunt. The last of those came against NLJFF, who then bowed out when his
couldn't catch against LordLuckbox's waiting pocket deuces.
FaceAndi's run back into contention ended in fourth place, when he called a pre-flop all-in from The_2_0ezx. The race was on when The_2_0ezx showed
to FaceAndi's
, and the
board missed FaceAndi and narrowed the race to three. Those three were closely bunched in chip count and soon agreed to a deal, with The_2_0ezx the official winner.
Final Results:
**1. The_2_0ezx — $43,400
**2. lutkatutka — $43,100
**3. LordLuckbox — $42,063.50
4. FaceAndi — $18,391
5. NLJFF — $14,921
6. KitDeLuca — $11,451
7. gizzer11 — $8,848.50
8. Jennifer2113 — $6,072.50
9. AAAKK99 — $4,511
10. btigris — $2,949.50
** — three-way deal for remaining prize money