Online Poker Weekend: Big Cash for 'sunseeker'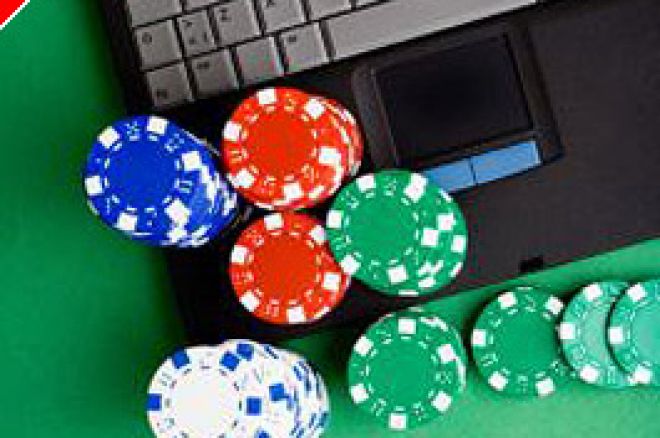 A huge weekend for online poker continued with a couple of traditional weekly events at major sites, namely the Sunday Million at PokerStars and the $300,000 Guaranteed Sunday at PartyPoker. When added to the phenomenal weekend turnouts at Full Tilt's FTOPS series (separate story), it seemed everyone in poker was involved with the online game. In an oddity, both the PokerStars and PartyPoker tourneys saw a five-way chop agreed to at the final table, and
PokerStars Sunday Million
The Sunday Million at PokerStars saw an amazing 7,900 runners vying for an announced top prize of $222,780. All told, the purse swelled to $1,580,000, with 1,080 players cashing. REPda503 held a narrow lead as this final table began, sitting on about $15.5 million in chips, with three others also over the ten-million mark.
First to exit the final table would be Bdbeatslayer, who moved in with
, was called by sunseeker with
, and found no help on a
board. Eighth place went to Pappe_Ruk just four hands later, after he got the last of his chips in with
and lost to Bry23's
when the board came
. After a long stretch of seven-handed play that saw sunseeker double through REPda503 to move into the lead, MR_CAPO exited in seventh. That bustout came when MR_CAPO lost a coin flip to Bry23, with the chips again in before the flop; MR_CAPO showed
to Bry23's
and moved ahead on a
flop, only to fade a
turn and see Bry23 connect in turn with the
river.
Sunseeker picked up another huge pot a few hands later. This time Bry23 was the victim, whose all-in preflop call with
was in trouble against sunseeker's
. The board came
, trimming the field to five. At this point the remaining players agreed to a chop for most of the remaining money, with sunseeker assuring himself the biggest payday of the event with his sizeable edge, even though he ended up not being the official winner of the event.
Post-deal, Draughter exited in fifth at the hands of Baikal7 after coming up short with
against Baikal7's
. The last of the chips went in on the turn, at which point the board read
. A blank (
) completed the hand's action and assured the knockout. Just one hand later, REPda503 bowed out, after calling Kvanmo's push with
. Kvanmo offered only
, but connected in grand style with a board that ultimately read
, for a winning full house.
Dominant leader sunseeker was reeled in during three-handed play, when a lengthy battle ensued. sunseeker's night ended several dozen hands later, via Baikal7, whose
overcame sunseeker's
when the board brought
.
Heads-up play saw Kvanmo and Baikal7 poised for a long duel before a collision between the two all but ended the event. Baikal7 raised pre-flop to 4,000,000 with
, and Kvanmo bet most of his remaining chips, making it 37,600,000, with
. Baikal7 made the call, and the flop came
. The last million of Kvanmo's chips went in, Baikal7 called, but couldn't catch the needed out as the board completed
, giving Kvanmo the flush. This left Baikal7 with scarcely a million chips himself, and though he doubled through three straight hands, it was still an inconsequential amount, and Kvanmo soon completed the win. The last hand saw Baikal7's
reeled in by Kvanmo's modest
, which made quads when the board rolled out
.
Final Results:
*1. Kvanmo — $102,588
*2. Baikal7 — $89,253
*3. sunseeker — $165,640
*4. REPda503 — $71,000
*5. Draughter — $96,077
6. Bry23 — $34,760
7. MR_CAPO — $24,490
8. Pappe_Ruk — $14,220
9. Bdbeatslayer — $9,322.00
* — five-way chop for remaining prize money; $30,000 for eventual winner
PartyPoker $300,000 Guaranteed
A healthy turnout marked the weekly $300,000 Guaranteed Sunday at PartyPoker, where 1,768 entrants combined to form a prize pool of $353,600. The cash ran 250 places deep, with first originally scheduled to receive just $68,952, and the top six spots all notching five-digit paydays.
Action started out fast at this final table, with MWT55 exiting in tenth after having his kings cracked by Batnaess's tens, with the needed ten arriving on the flop. Pocket kings proved unlucky for the ninth-place finisher, WOOHOO50, as well, cruelly cracked by Nuttz4u's
when the board rolled out
. Following the exit of a short-stacked buelent67 in eighth, TiltStarter departed in seventh when his
went nowhere against Roman_Mauric's
, the board bringing
. Only a few hands later, after dropping most of his chips in a hand with Batnaess, Nuttz4u pushed all in with
, but found Apolon76, waiting with
, and for the first time at this final the kings held up.
At this point the five survivors quickly agreed to a chip-count deal, with Roman_Mauric narrowly the official winner.
Final Results:
**1. Roman_Mauric — $43,499.28
**2. Batnaess — $42,280.75
**3. Apolon76 — $26,607.63
**4. IamKyu — $26,524.02
**5. jonasrebane — $26,042.74
6. Nuttz4u — $11,668.80
7. TiltStarter — $9,016.80
8. buelent67 — $6,188
9. WOOHOO50 — $4,596.80
10. MWT55 — $3,005.60
** — five-way chop for remaining prize money