Poker Professor Offers Players Bonus to Learn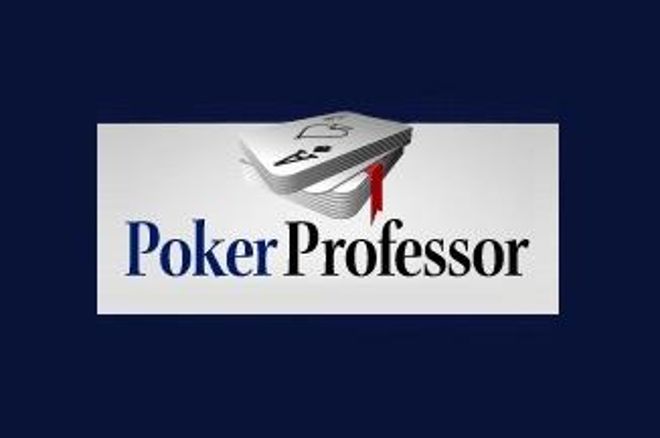 Learning how to play poker has never been easier or less expensive than with Poker Professor, the new online teaching school. How inexpensive? Just this: Read Poker Professor's 'Getting Started' section, pass a quiz, and you'll be bankrolled with as much as $150 at Titan Poker, a highly rated online room.
Poker Professor's free online lessons are tailored specially for beginning and intermediate players. You'll learn the basic strategies of the game and get a handle on a few easy concepts that will make your chances of winning that much better. In addition, you'll be introduced to Poker Professor's growing online community, where you can bounce ideas off your fellow competitors and sharpen your game to an even greater degree.
The easy-to-use site — located at pokerprofessor.com — offers instructional videos, easy how-to lessons, a discussion forum for specific topics and even celebrity lessons from famous players, including Tony 'G' Guoga, one of the world's most feared pros. He'll be joined on Poker Professor's celebrity coaching roster by Daniel 'amichaiKK' Makowsky, among others. Players can learn from the best, and move up in levels as they improve their own game.
Traditionally, one had to learn how to play poker the hard way, by losing pot after pot as part of the slow process of learning wrong from right. Now, with Poker Professor, you can have some help climbing that curve. Sign up at pokerprofessor.com and earn your Masters in poker.
[Certain restrictions apply. Some players, depending on nationality, are currently not eligible to participate in Poker Professor's bankroll-funding offer. Those nationalities include, but are not necessarily limited to, the United States and its territories, Israel, Antigua and Barbuda, Netherlands Antilles, Estonia, Cyprus, Kahnawake, Bulgaria, Hong Kong, China, the Philippines, and Turkey.]