World Poker Tour Season Seven Schedule Released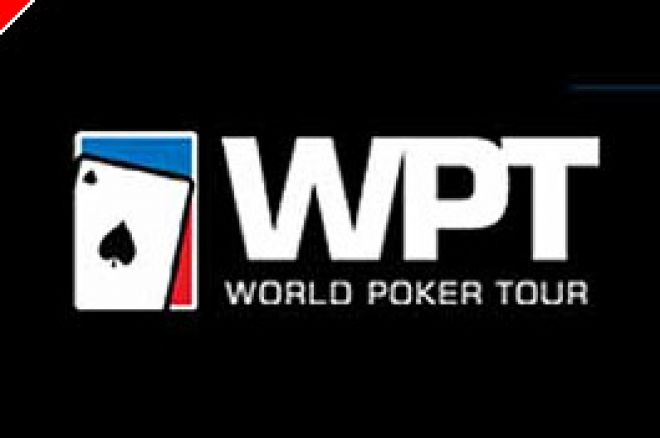 The World Poker Tour recently released the long awaited and somewhat reduced schedule for its seventh season. For the last three years, the WPT has held its season opener at the Mirage in May, but due to scheduling conflicts the Mirage has opted out of this year's line-up. Also absent from this year's schedule is the May event at the Mandalay Bay, which had been only on the schedule for a couple seasons. Mandalay Bay drew a smaller field than many of the other WPT events; in part because of its competition with the WSOP. The WPT's Season Seven will instead open with the Bellagio Cup in July. Like last year, the WPT's Bellagio event will begin after the start of the WSOP's Championship Event. The Bellagio, one of the more popular tour stops for players, will host a total of four of the WPT's fourteen Season Seven events.
The WPT has also trimmed its schedule of the thinly attended Turks and Caicos event featured last year. It has also moved an event at the renovated Beau Rivage in Biloxi into the slot once occupied by the World Poker Open in Tunica.
"To ensure the World Poker Tour continues to deliver the best experience possible, Season VII features a strong lineup of stops that have consistently proven to be player favorites and continue to see growth season after season," said WPT Founder, President and CEO, Steve Lipscomb . "Industry trends and player feedback were instrumental in creating the schedule, which focuses on marquis events to drive increased field sizes, riches prize pools and more media coverage for players. The schedule also gives players more opportunity to participate in satellites and other events and allows the WPT and the Casino partners to focus on bigger promotional opportunities around each event."
WPT Season Six will begin airing on GSN, its new network, at the end of next month. WPT and GSN have yet to solidify an agreement for Season Seven.
July 11-17 '08 Bellagio Cup IV Bellagio
Aug 23-28 '08 Legends of Poker The Bicycle Casino
Sept 14-18 '08 Borgata Poker Open Borgata
Oct 10-16 '08 North American Poker Open Fallsview Casino
Oct 20-25 '08 Festa Al Lago Bellagio
Nov 05-11 '08 World Poker Finals Foxwoods Resort
Dec 13-19 '08 Doyle Brunson Five Diamond Bellagio
Jan 16-19 '09 Gulf Coast Poker Championship Beau Rivage
Jan 25-29 '09 Borgata Poker Championship Borgata
Feb 29-March 5 '09 L.A. Poker Classic Commerce Casino
Mar 07-09 '09 WPT Celebrity Invitational Commerce Casino
Mar 16-20 '09 Bay 101 Shooting Star Bay 101
Apr 04-09 '09 Foxwoods Classic Foxwoods Resort Casino
Apr 18-25 '09 WPT World Championship Bellagio