Kentucky Derby Poker Championship at Caesars Indiana Announced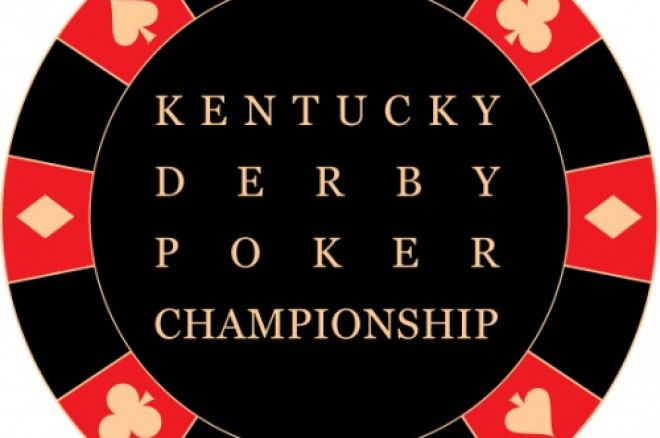 After watching the thoroughbreds make a run for the roses, players can make a run on the poker oval with the "Poker Brat" and "Mr. Omaha". Noted pros Phil Hellmuth Jr. and Robert "Mr. Omaha" Williamson III will host the Kentucky Derby Poker Championship at Caesars Indiana on Saturday, May 3, after the running of the 134th Kentucky Derby.
The charity event features Hellmuth, Williamson, other poker pros and celebrities. The $2,500 buy-in tournament kicks off with a reception at 7 p.m., with the cards in the air at 8:30 p.m. Players can rebuy until the first break, at which time an add-on will be available.
Proceeds from the tournament will benefit charities such as the international Red Cross/Red Crescent Climate Centre, which aids victims of floods and droughts, as well as the Health and Climate Foundation, an organization that works to eradicate malaria epidemics and other fatal diseases worldwide. What's more, a portion of the proceeds will go to the Robby Albarado Foundation, a nonprofit that helps the homeless and financially less fortunate. The charities that will benefit are based in Louisville, KY and Africa.
Fifty percent of the buy-ins, rebuys and add-ons will go to the charities, while the other half will go to the player prize pool.
In what is sure to be a sight to behold, Hellmuth, an 11-time World Series of Poker bracelet winner, will simultaneously play in and emcee the tournament. Williamson, a WSOP bracelet winner in Omaha, also will play.
"I'm really excited to be co-hosting this event with Robert Williamson III and to be supporting such an important cause," Hellmuth said. "The climate is changing and the poor will be the hardest hit. Anything we can do to raise awareness of this issue and help save lives is important."
For more information on the tournament or for those interested in donating to the charities, visit kentuckyderbypokerchampionship.org. Caesars Indiana is a short drive north or Louisville, Ky. The casino is running numerous satellites and freerolls for the Kentucky Derby Poker Championship throughout March and April. For more information, visit caesarsindiana.com.