Montel Williams MS Foundation Poker Challenge Approaches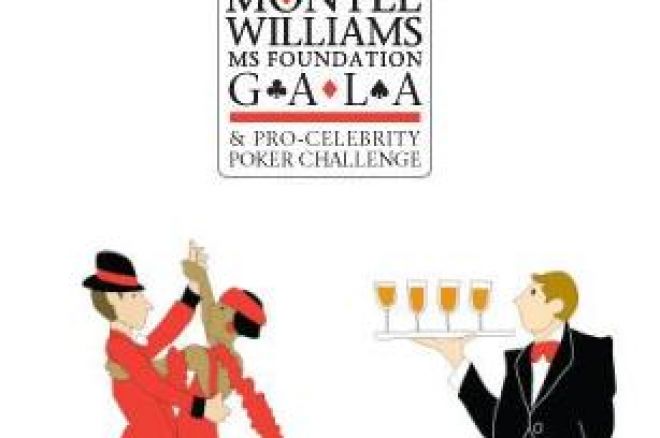 Planning continues for the Montel Williams MS Foundation Gala and Pro-Celebrity Poker Challenge, to be held in New York City on March 13th. Festivites begin at 5:30 pm at Cipriani 42nd Street, with the inaugural gala's cocktail reception. The reception will be followed by dinner, a brief awards presentation and an interactive party featuring celebrity poker and surprise entertainment, all hosted by Williams, a frequent presence at celebrity poker events and a tireless worker for the fight against MS.
The honoree for the night's festivities, which will be held within a Roaring '20s, speakeasy theme, will be Billy Tauzin, CEO, Pharmaceutical Research and Manufacturers of America (PhRMA). PhRMA's mission, in part, is to help ensure that innovative biopharmaceutical research – including vital research for the treatment of MS – thrives, improving and saving lives everywhere. Williams himself was afflicted with MS several years ago and remains one of the most visible proponents for work against the disease, including serving as PhRMA's national spokesman.
The event will be hosted by Emme and Robin Givens, and will also include poker lessons, live music and special guest performances. The evening's schedule is as follows:
5:30pm-6:30pm: Poker Tournament Registration*
5:30pm Cocktail Reception
6:45pm Awards Ceremony
7:15pm Pro-Celebrity Poker Tournament
7:15pm Buffet Dinner, Entertainment, and Dancing
* Poker participants must pre-register by March 10, 2008, due to limited space.
A number of well-known pros are already slated to attend, including Annie Duke, Russ Hamilton, Freddie Deeb, Barbara Enright, Scott Fischman, Jamie Gold, Susie Isaacs, Karina Jett, Chip Jett, Mary Jones, Marsha Waggoner and Robert Williamson III. Several celebrities are expected to play but are yet to be announced. Among the people running the event are Dianna Donofrio, PokerNews columnist Tina Bergstrom, Janis Sexton, Kosta Trigazi and Kyle Morris.
Tickets start at $1,000 and can be purchased by visiting www.montelms.org or calling 212-843-1745. The complete listing of available participation levels is as follows:
Reservation Packages:
Royal Flush Package at $100,000
Straight Flush Package at $75,000
Four Of A Kind Package at $50,000
Full House Package at $25,000
Flush Package at $10,000
Individual Tickets:
Individual – Premium at $5,000
Individual – Preferred at $2,500
Individual – Limited at $1,000