Poker Movie Review: 'The Grand'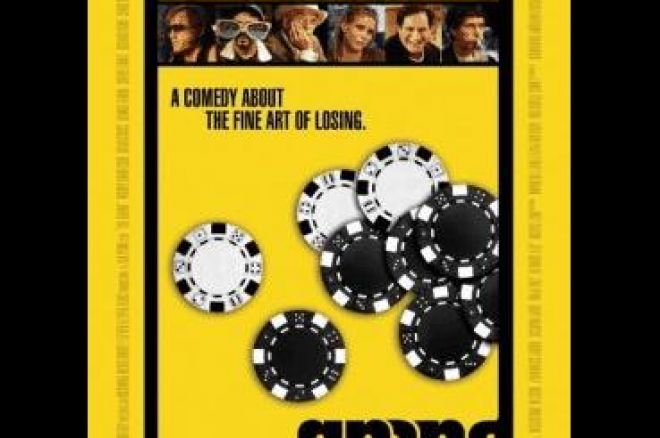 When any big movement happens in pop culture, you can expect movies that base their story on or around this movement. Producers and studios see a trend, and they often look to cash in on this trend at the box office. The "Grunge" music movement of the early 1990s gave us the movie Singles, a romantic comedy with the male lead being a singer in a grunge band, aptly named "Citizen Dick".
The poker boom of the last few years has been no different. Recent times have not been kind to poker, as the few films and TV portrayals of the poker world, such as the poker themed ESPN series "Tilt" and the pretty darn awful movie Lucky You, had poker fans crying in their popcorn.
The buzz is also not great on the soon-to-be-released poker themed movie Deal, which stars Burt Reynolds as an old poker champion who backs and mentors an up-and-coming young poker star. According to imdb.com, Deal is set to open to limited release April 25th here in the U.S.
Lucky You, "Tilt", and Deal (based on the trailers) seem to take the poker world very seriously. Whereas poker has become serious business in recent years, the poker world should not be taken too seriously, and a movie has come along with a tongue-in-cheek perspective on poker, and it's a breath of fresh air.
The Grand is shot much like the poker world lives – fast, loose, and from the hip. This "mockumentary" on the poker world does not take its subject, nor its filmmaking, too seriously. Shot in a gonzo-style, documentary approach, The Grand feels very ramshackle in its flow, but delivers many laughs on its way to a predictable (but apparently unscripted) ending.
The plot is set around "The Grand", a World Series-like poker tournament with a winner-take-all, $10 million first prize. Woody Harrelson plays Jack Faro, a casino owner's grandson who inherits the "Rabbit's Foot" casino in downtown Las Vegas, and runs it into the ground through a series of 70 failed marriages and enough trips to rehab where he winds up living in rehab "to save time".
The Grand captures one thing about the poker world really well – the characters. The poker world is full of characters, and the film does a good job of pointing out some of the more ludicrous characteristics of some of the game's heroes, without naming names.
The most entertaining character in the movie, in this reviewer's opinion, is Harold Melvin. A monotone, socially awkward "math guy" in his late 30's who still lives with his mom, Melvin will spew numbers and criticism at other players, while reciting his poker mantra, adapted from the 1980s sci-fi thriller Dune. At one point in the movie, Melvin (played really well by actor Chris Parnell) dresses Daniel Negreanu down for his play, noting to Daniel, "Should have moved in when your stack still meant something."
No poker movie would be complete without cameos and small parts for poker players and poker-playing celebrities, and The Grand is no exception. Cameos include Negreanu, Doyle Brunson, Antonio Esfandiari, Phil Hellmuth, Phil Laak, Shannon Elizabeth, Robert Thompson as the tournament director, Jason Alexander, Hank Azaria, and many others. While not a cameo role, Phil Gordon plays a TV poker analyst, and has a fair-sized part. The most entertaining cameo, in this reviewer's opinion, is movie director Brett Ratner's (Rush Hour) portrayal of "Sob Story" Barry Blausteen, a player who tries to get his opponents to fold by telling them sad tales such as, "My mother has three months to live."
Tons of poker minutiae and small inside jokes permeate the movie. The logo on the hat worn by casino titan Stave Lavish (played by Michael McKean) is nearly identical to a Wynn logo. Jack Faro's grandfather is clearly supposed to be Benny Binion, complete with the big fur coat and cowboy hat.
Unfortunately, one thing about the movie which bugs me to no end, is that cheating played a part in the plot. ESPN's short-lived series, "Tilt", didn't sit well with many poker players as it seemed to set poker back a few years by portraying rampant cheating as part of the ongoing plot. While cheating does not play a big part of The Grand's development, it did factor in the outcome. Sorry, Hollywood –- players don't sneak aces out of their sleeves into play at the final table of a major poker event these days.
Overall, the good news is that The Grand is the best poker movie to come from the studios since Rounders. The bad news is that it doesn't have much competition. For the hardcore poker enthusiast, The Grand will give you more than one good chuckle and is worth the price of admission. Will the public at large embrace the movie? My guess is that the deck is stacked against that happening.
Editor's Note - our own Amanda Leatherman sat down with some of the cast to talk about the movie - here are the highlights.
<object width="480" height="360"><param name="movie" value="http://video.pokernews.com/v/47dd7661e3116.swf"></param><param name="bgcolor" value="#000000"></param><embed src="http://video.pokernews.com/v/47dd7661e3116.swf" type="application/x-shockwave-flash" width="480" height="360" bgcolor="#000000"></embed></object>