Women's Poker Spotlight: What Women Want from Poker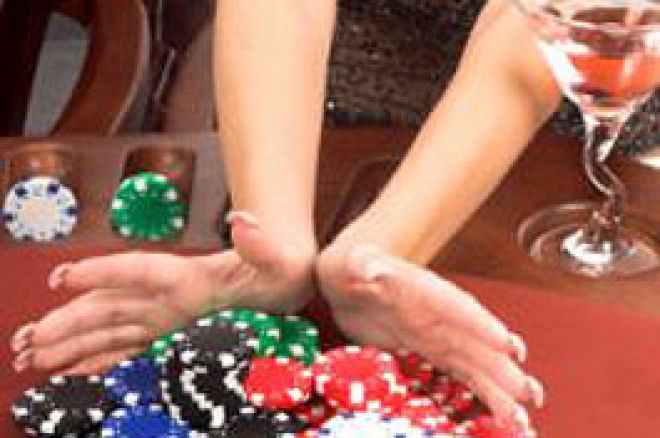 Last week Caesars Palace hosted the latest WSOP Circuit series of events. I attended and played the ladies event for a buy-in of $330. 169 players, including name pros such as J.J. Liu and Barbara Enright, participated. Barbara made an astounding comeback and won the event in the wee hours. Congrats, Barbara!
While at this event, as I often do, I take the opportunity to speak to many of the lady players to find out what is going on with their games and poker in general. Some are happy with their games, some are disenchanted with the changes poker is undergoing, and some were flat-out bursting at the seams to speak up on current poker issues.
I asked two questions of the players: "What do women poker players want from playing poker? Secondly, what do you think of the new announcement from World Series of Poker officials regarding the postponement of the final table?"
Tana, from Oklahoma said, "I would like one perfect game. No mistakes that I cannot recover from. I want to walk into a poker room and someone point me out and say, 'Hey, there's Tana Washington.'" Tana is obviously a driven perfectionist at her game, and is looking for her next level of achievement.
But what about the challenges poker presents to the general playing public? Cary from Pennsylvania replied, "What I want out of my game is to be challenged first and foremost and to keep growing my game so I can keep pushing the challenges. I'm a very competitive person by nature." These ladies do not play ladies events exclusively. They are constantly pushing their own boundaries to find what is missing in their own game to take them to the next level. The relationships women share at poker tournaments seem to be on a more social level than say, when the guys get together. When women walk into the room they are looking around, giving hugs, greeting each other and of course sharing poker experiences. Only when they sit down to play does the competitiveness kick in.
London from California says, "The social aspect of poker has been huge for me. I've met more friends in poker then I have my whole life. Poker has blessed me with the kindest and most generous friends I could ever ask for. I'm forever changed." The networking between ladies on the business side of poker melds nicely with the relationships these ladies make while playing poker.
The most recent announcement by World Series of Poker officials this past week has poker rooms and forums abuzz. If renewed interest and speculation about the upcoming series is what the announcement was intended for, they've certainly accomplished that! Conversations on this exciting topic brought both pros and cons. Cheryl from Maui, Hawaii said, "Have the recent changes to the Main Event structure made me change my desire to play in it? Absolutely! I want to make that final table even more now. What an incredible opportunity for a newer player like myself. If by some combination of luck and skill I can make it through that huge field, I will now have a much better chance of winning it all. Instead of being thrown in the shark tank exhausted and unprepared, I will have months of study and coaching. Instead of arriving as an unknown with hastily signed endorsement offers, I have the chance to parlay my fifteen minutes of fame into a lucrative deal or a bright future." Not only does Cheryl have the qualities of a successful poker player, she also immolates what every accomplished player has; passion and competitiveness.
The flip side of playing the final table in November was spoken of as well. Debbie from Colorado, probably one of the most outspoken poker players on this subject I've ever run across, had this to say: "There are so many reasons why this is a bad idea for me. Because of my personal finances and my job career, I'm unsure of how my employer might respond to the news that I would have to take another week off to play a final table for poker. The economy doesn't allow me the luxury to walk away from my job totally. Not only that, but this delay also creates the breeding ground for collusion, deal making, coaching and the loss of my momentum. I also question what my obligation as a player at the final table entitles ESPN and Harrah's. Will I be taken unfair advantage of, or will my integrity and reputation as a poker player be protected, and how will that be accomplished? I was far more comfortable with the past schedule of the WSOP for the final table."
Most women view themselves as poker players, not women poker players. They are passionate and competitive as they move from ladies tourneys into the open events. The women's market is growing. Perhaps one third of all online players are women, and the live player ratio of women has grown in the last year from perhaps 15% to 30% or more in many live poker rooms.