Bodog Poker's Last Chance at the Big Dance!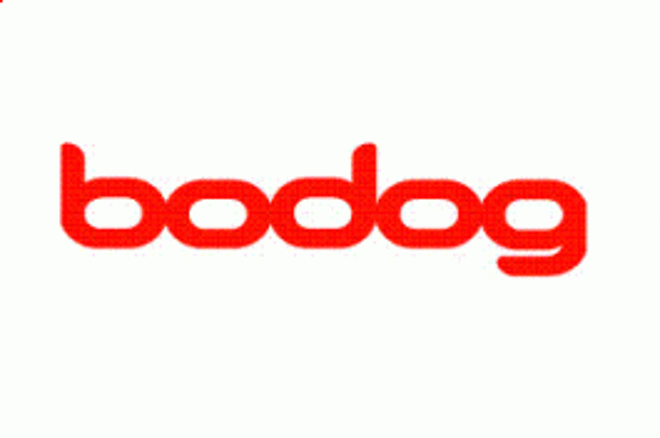 Password: [B]lastchance[/B]
Just when you thought you would have to wait another year for your shot at the WSOP*, our fabulous friends at Bodog Poker surprise us with their 'Last Chance at the Big Dance' promotion giving US players the chance to win a last minute $12,000 WSOP* Package.
What's in the $12,000 Team PokerNews Package?
Entry to the $10,000 Main Event (Thursday, July 3)
$2,000 cash for travel and accommodation
Invite to the Team PokerNews Welcome Party (Las Vegas)
Complete PokerNews Merchandise Pack
Full Team Bodog Membership
Team Bodog certainly know how to set themselves apart from the rest as they offer some of the best perks exclusive to their members. Here's what your Team Bodog Membership will get you at this year's Series -
Your choice of [/B]one[/B] of three VIP days:
Day 1 (July 4) - Race car driving
Suit up and get behind the wheel of a high-powered Corvette experiencing what could possibly be the ultimate in all thrill rides. Following that, take on a high-powered go-kart capable of speeds of up to 80MPH. End your day with a fabulous lunch in their Members Clubhouse where you can also take a dip in their pool or indulge in some poker and 8 ball.
Day 2 (July 5) – Las Vegas Gun & Paintball Range
VIP Day 2 is all about guns and more guns. Participants have the opportunity to shoot four different machine guns in addition to shooting a shotgun and a handgun. The day concludes with the chance to show off your skills in a shooting competition (two rounds from a Desert Eagle) and a massive indoor paintball war.
Day 3 (July 6) – VIP Helicopter Tour of the Grand Canyon
It wasn't named one of the seven wonders of the world for no reason – enjoy this wonderful opportunity to take in the magnificent views of the Grand Canyon, the Mohabi Desert, Lake Mead and the Hoover Dam via a private helicopter ride. Your first pit stop is the floor of the Grand Canyon where you will take in the sights whilst enjoying a light lunch and drink.
In addition to all of the above, Team Bodog Members will have their own personal handler to help you with strategies and tips, access to members-only events and of course, the chance to hang out with the beautiful Bodog Girls.
This exciting freeroll will take place on Sunday, June 29 at 14:30 EST/15:30 EDT. Interested US participants should download Bodog Poker through the special links on PokerNews, get yourself a new account and make a minimum $30 deposit. Players have until Saturday June 28 to satisfy all entry requirements after which they must manually register for the freeroll using the password lastchance.
Existing US Bodog Poker account holders can still have a go at this, so long as you originally signed up through PokerNews and have taken the time to ensure you meet and complete all entry requirements. Remember, this promotion is only available to US PokerNews players – should you not meet this or any of the other requirements, you immediately forfeit any eligibility for the package. As always, visit our Freerolls page for further details.
Having only a few days after the win to pack their bags and head to Las Vegas – the $12,000 package winner will be on a poker high all the way to the Series! Is there a bracelet out there with your name on it? Head over to Bodog Poker via PokerNews today and your wildest poker dreams may just come true!
Ed Note: Bodog Poker also offers PokerNews players an exclusive first deposit bonus of 110% up to $500.
*World Series of Poker and WSOP are trademarks of Harrah's License Company, LLC ("Harrah's"). Harrah's does not sponsor or endorse, and is not associated or affiliated with PokerNews Ltd or its products, services, promotions or tournaments.