2009 PartyPoker.com Irish Poker Championship Tour Begins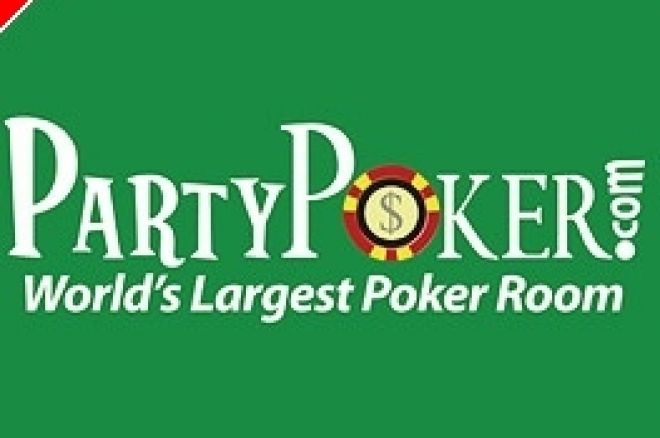 One of the traditional opening poker events of each calendar year is the PartyPoker.com Irish Poker Championship, which takes place early each January. The event annually draws a lineup of big names from both sides of the pond, as witnessed in 2008's event when Americans Mike Sexton, Robert Williamson III and Tom Franklin joined international stars Noel Furlong, 'Flying Dutchman' Marcel Luske, Ciaran O'Leary, Michael Keiner, Padraig Parkinson, Bruno Fitoussi, Jan Sørensen, Roy Brindley, Marty Wilson, Marty Smith Jon Kalmar, Scott Gray, BrunoFitoussi, Jan Sørensen, Roy Brindley, Marty Wilson, Marty Smith and many others. Ireland's own Jude Ainsworth won the event.
This year, Party has announced a new land-based championship tour of eight qualifying events, the first of which was just held at Galway, Ireland's Eglinton Card Room and Casino. Seven more qualifiers will run throughout the coming months, each designed as a feeder into the 2009 Irish Poker Championship itself. The next stop on the tour, at Waterford, will include three IPC seats, while the final six stops on the qualifying tour will award seats to the top five finishers, all designed to produce a 2009 Irish Poker Championship that's bigger and better than ever.
In addition, a number of big names have already committed to play in the 2009, €2,000-buyin event. The list already includes Gray, Parkinson, Len Collin, Nicky Power, Ivan Donaghey, Rory Liffey, Mick McClosky, Paul Lecky, 2008 IPC champion Ainsworth and Keith McFadden.
Here's the remainder of the PartyPoker.com Irish Poker Open Championship Tour schedule:
Waterford (8/30-31) Venue: Tower Hotel
Dublin (9/6-7) Venue: Fitzwilliam Card Club
Cork (10/17-18) Venue: Macau Casino
Dublin (11/8-9) Venue: City West
Mayo (11/14-15) Venue: Park Hotel, Kiltimagh
Athlone (11/28-29) Venue: Springs Hotel
Letterkenny (12/12-13) Venue: Gold Club Casino