Race to the finish with PokerRoom's $500k Race Trophy Final!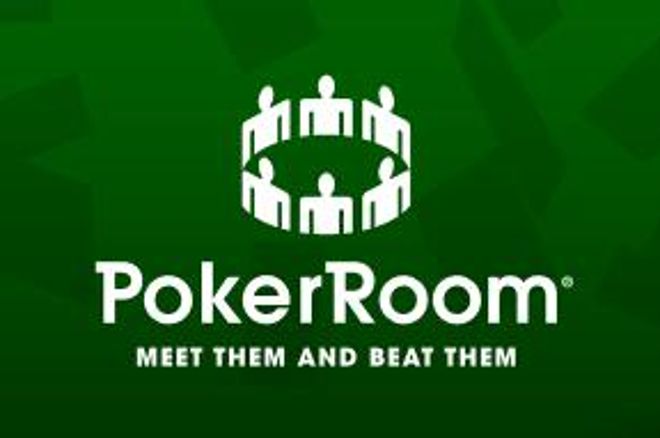 PokerRoom is giving two PokerNews players the chance of a lifetime – VIP access to the pit lane of the coveted Monza Race in Italy where you will get the opportunity to come face-to-face with the world's fastest and most powerful cars, a chance to meet the drivers, access to the VIP lounge with front row views of the track, luxury accommodation and an exclusive grid walk prior to the race.
After the race, two of you will be seated at the felt battling it out for a place in the six handed Race Trophy Final Table. Expect a good share of television time as your entire battle to the Final Table will be filmed and broadcast in 59 countries on Eurosport.
Should you win one of the six Final Table seats, you will be flown to an exclusive location in Vienna to take part in the televised $500,000 guaranteed Race Trophy Final kicking off on November 29. Five of these six seats have already been filled by players who competed in WTCC events in Brazil, Spain, Czech Republic, the United Kingdom and Germany. PokerNews is now giving you the chance to win this last seat in Monza, Italy – here's how…
Take part in one of the two $10 + $1 PokerNews Monza Italy Qualifiers
Saturday, August 30 at 16:30 GMT (Password PNGOGOGO) - Congratulations to the five who already qualified last Saturday!
Saturday, September 6 at 16:30 GMT (Password PNILIKE)
To enter, download PokerRoom via PokerNews, open a new account, make a minimum deposit and enter the password provided.
The top five winners from both qualifiers (10 in total) will receive entry to the private $2,000 PokerNews Monza Italy Freeroll set to take place on Tuesday, September 9 at 18:45 GMT. You can only qualify for this freeroll by finishing in the top five of the $10 + $1 Qualifiers.
The winner of this private $2,000 PokerNews Monza Italy Freeroll will be flying to Europe to enjoy all the luxuries of this incredible package which includes competing for the last seat at the Race Trophy Final, and ultimately – a share in the $500,000 guaranteed prizepool.
If you can't make those dates, then make sure you are available on Monday, September 15 at 18:45 GMT to compete in the second $2,000 PokerNews Monza Italy Freeroll. To enter, download PokerRoom via PokerNews, sign up a new account and make a minimum deposit. No points/rake requirements and the winner gets [B]direct access[/B] to the second Monza Race Italy package receiving an all expenses paid weekend of luxury.
Please visit our Freerolls page for further details, plus the full terms & conditions of this offer.
Ed Note: PokerRoom also offers PokerNews players a fantastic first deposit bonus of 100% up to $500.