FTOPS XI Event #22, $5,000+200 NL Hold'em 'High Rollers' Day 1: 'makspak' Leads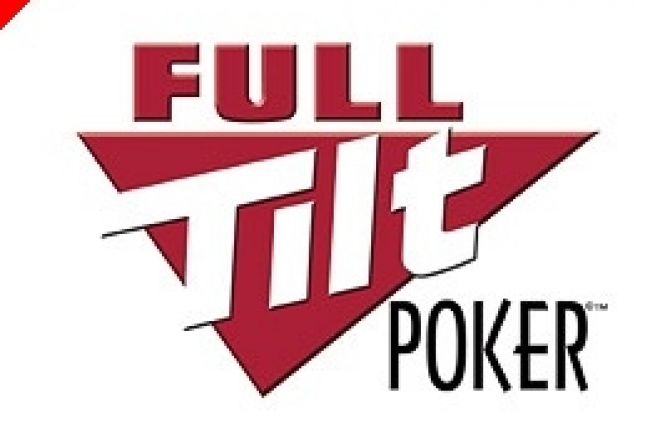 Event #22 of the eleventh Full Tilt Online Poker Series (FTOPS XI), $5,000+200 NL Hold'em "high rollers", delivered a huge $2,000,000 guarantee and attracted the best of the online world. Just as in FTOPS X, 500 players registered for the two-day event, with first place kicked up to $625,000 this time around. Registration stayed open for a little while after the tournament began, but within a few minutes a big name hit the rail — Steve Zolotow did not survive the first orbit. In fact, no Full Tilt "red pro" reached the money which started at 54th place. Day 1 ended after 17 levels with just 50 players remaining. Among those making the money but not surviving the day were Yevgeniy "bballer88" Timoshenko in 53rd ($7,500) and Corey "Comandr_Cool" Burbick in 54th ($7,500).
Leading the way into Day 2 will be makspak, with a stack of 216,993. Hot on his heels are many other stars, including Jon "TwistedEcho" Heath in fourth with 149,149, Jamie "pokerjamers" Armstrong in sixth with 126,573, Steve "gboro780" Gross in seventh with 105,371 and Kevin "Wu_Wizard" MacPhee in eighth with 96,160. Others still in the field include Jim "WinnerFish" Kilarjian, Chris "Genius28" Lee, Bahbak "bigredAK" Oboodi, Gordon "holla-athca-boy" Vayo, Ty "GimmeDa1time" Reiman, Michiel "utreg" Brummelhuis, Alex "Kadabra" Keating, Alexander "PostflopAction" Kostritstyn, Jeff "ActionJeff" Garza, Craig "HU4ROLLZ" Bergeron, Marco "CrazyMarco" Johnson, Jamie "LeoEleven" Rosen, Yeshaya, Scott "ScTrojans08" Freeman, James "TheFatFISH" Obst (down to 440 chips at one point), Stian "JohnnyBelow" Stabell, Adam "Roothlus" Levy, Jeff "YoungSupremacy" Hakim, Halfrek, Anthony "holdplz" Spinella, Keven "Stamdogg" Stammen, Shawn "jordankickz" Busse and Shaun "tedsfishfry" Deeb as the short stack.
The tournament continues at 2:00 pm ET on Full Tilt. Blinds and antes will be at the 600/1,200/150 level when action resumes.
The chip counts heading into Day 2:
1. makspak - 216,993
2. FarSeerCantDie - 155,451
3. bzola - 149,584
4. Jon "TwistedEcho" Heath - 149,149
5. Egarim - 131,423
6. Jamie "pokerjamers" Armstrong - 126,573
7. Steve "gboro780" Gross - 105,371
8. Kevin "Wu_Wizard" MacPhee - 96,160
9. dingepling - 94,857
10. the best woman - 90,783
11. SlowRoastedCat - 84,228
12. BickleAce - 82,776
13. philbort - 82,567
14. TheGorn - 77,593
15. Jim "WinnerFish" Kilarjian - 76,255
16. Chris "Genius28" Lee - 76,251
17. Bahbak "bigredAK" Oboodi - 68,183
18. GooGie MonA - 65,381
19. Gordon "holla-athca-boy" Vayo - 58,262
20. Ty "GimmeDa1time" Reiman - 57,601
21. JJ-db-JJ - 54,836
22. Michiel "utreg" Brummelhuis - 53,314
23. Alex "Kadabra" Keating - 50,756
24. cartoon_heroes - 50,137
25. doubidoubi - 49,792
26. Alexander "PostflopAction" Kostritstyn - 44,630
27. Jeff "ActionJeff" Garza - 43,336
28. Craig "HU4ROLLZ" Bergeron - 41,350
29. Marco "CrazyMarco" Johnson - 36,903
30. Jamie "LeoEleven" Rosen - 36,510
31. pwnosaurus - 35,434
32. Sploder - 34,554
33. pokerzwerg - 34,072
34. donivan31 - 33,419
35. Yeshaya - 31,479
36. Scott "ScTrojans08" Freeman - 30,775
37. fyrtuk - 29,869
38. Reticulum - 28,146
39. James "TheFatFISH" Obst - 27,987
40. Stian "JohnnyBelow" Stabell - 27,204
41. Jas11 - 25,347
42. lowprofile9 - 22,456
43. Adam "Roothlus" Levy - 21,947
44. Jeff "YoungSupremacy" Hakim - 19,815
45. FlopdaFlush99 - 17,861
46. Halfrek - 15,581
47. Anthony "holdplz" Spinella - 15,476
48. Keven "Stamdogg" Stammen - 15,237
49. Shawn "jordankickz" Busse - 13,589
50. Shaun "tedsfishfry" Deeb - 12,747