FTOPS XI Event #8, $240+16 NLHE Knockout Six-Max: Top Results for 'Chancew'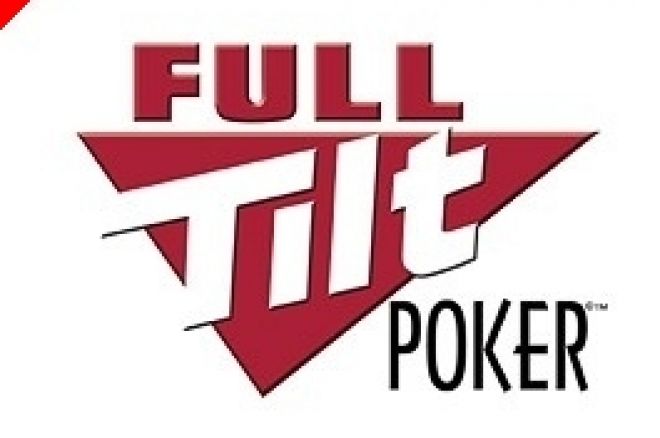 Event #8 of the eleventh Full Tilt Online Poker Series (FTOPS XI) was $240+16 NL Hold'em Knockout 6-max, guaranteeing $600,000. A whopping 4,411 players registered, creating a prize pool of $882,200 with first place offering $168,527.84. Notable finishers outside the final included Adam "Roothlus" Levy in seventh place ($17,026.46), David Pham in 17th ($5,072.65), Ben "Waters81" Waters in 20th ($4,146.34) and Kevin "GetPWN3D" Saul in 31st ($2,602.49). The chip counts at the start of the final table were the following:
Chancew – 4,547,803
Phil "USCphildo" Collins – 4,297,144
Michael "Michael1123" Cribb – 4,216,059
RSGII – 3,616,850
TPEHEP – 3,261,384
Alfa Alex – 2,115,760
Exiting the final first was TPEHEP at the 40,000/80,000/10,000 level. Phil "USCphildo" Collins raised to 220,000 from the cutoff and TPEHEP called from the big blind, bringing a
flop. TPEHEP check-called Collins' minimum bet of 80,000 and the
landed on the turn. This time TPEHEP check-raised Collins from 160,000 to 480,000. Collins called and the
fell on the river. TPEHEP led out 560,000 and Collins went all in with the bigger stack. After a few seconds TPEHEP called all in for 686,884, but his hand was mucked when Collins tabled a winning
. TPEHEP collected $26,466 for sixth place.
Alfa Alex was the next to exit, at 50,000/100,000/10,000. Chancew shoved from the small blind and Alfa Alex called all in from the big blind for 891,260 with
. That led Chancew's
, but the board ran out
and Alfa Alex claimed fifth for $38,816.80. Michael "Michael1123" Cribb busted late in the level. He raised to 300,000 in the small blind and RSGII called out of the big blind. The flop came
and Cribb led out 300,000. RSGII called and the
hit the turn. Cribb checked and RSGII bet 600,000, but Cribb immediately shoved for 1,499,559. RSGII snap-called with
for trips, leaving Cribb drawing slim with
. The river was the
and Michael "Michael1123" Cribb was out in fourth place for $52,932.
Phil "USCphildo" Collins was sent to the rail at 60,000/120,000/15,000. RSGII opened to 360,000 on the button and Collins popped it up to 1,200,000, which RSGII called. A
flop followed and Collins led out 835,000. RSGII min-raised to 1,670,000 and Collins wasted little time before moving all in for 6,962,528. RSGII tanked over the decision for a few moments before clicking the call button with
. It turned out to be the leading hand as Collins was making a move with
. The turn and river came
to send Collins home in third for $71,634.34.
These were the chip counts starting heads-up play:
RSGII – 17,417,437
Chancew – 4,637,563
Chancew battled back and won a key hand to seize control of the match at 80,000/160,000/20,000. On the button, RSGII raised to 800,000 and Chancew re-raised to 2,500,000. RSGII called and the flop came
. Chancew fired 2,888,000 into the middle and RSGII raised all in. Chancew called all in with
and looked to fade some of RSGII's outs with his own
. The turn and river came
and Chancew took a commanding 10:1 chip lead. On the final hand Chancew shoved with
and RSGII called all in for 999,874 with
. The board ran out
and RSGII finished as the runner-up for $103,217.40, Chancew claimed top honors in Event #8 for $168,517.84.
Final Results:
1. Chancew - $168,517.84
2. RSGII - $103,217.40
3. Phil "USCphildo" Collins - $71,634.34
4. Michael "Michael1123" Cribb - $52,932
5. Alfa Alex - $38,816.80
6. TPEHEP - $26,466
<center>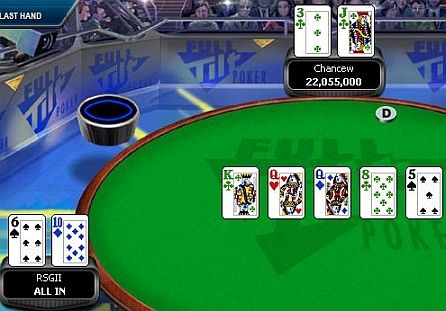 </center>