UltimateBet Announces WSOP, Step Qualifiers in Tenth Anniversary Celebration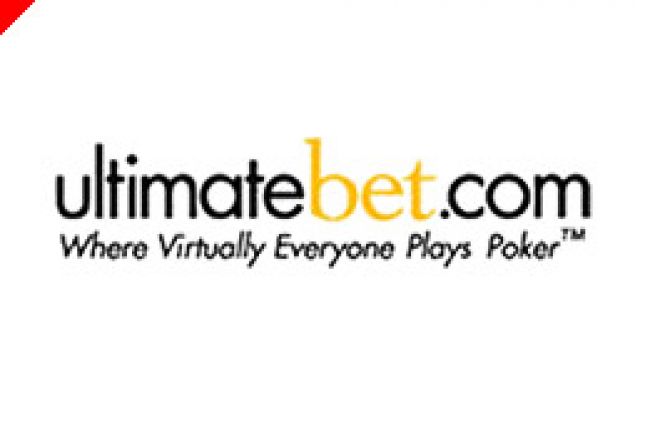 UltimateBet has announced a new "Step" promotional concept in conjunction with the site's upcoming tenth anniversary and this summer's WSOP. The site is introducing a complete lineup of step tournaments, with entry into Step 1 for just ten cents, and a win in a Step 10 tourney worth a $12,000 tournament prize package to the 2009 WSOP Main Event, including the $10,000 entry and $2,000 for travel and accomodations.
UB's tenth-anniversary promotion, however, includes more. A player winning the 2009 WSOP Main Event title while sporting UB gear would win not only the estimated $10 million first-place prize, but would also win a "spectacular $10 million ten-year sponsorship deal" with UltimateBet, joining Phil Hellmuth, Annie Duke and many others under the site's banner.
UB's tenth-year anniversary promotion also serves up something extra for players conquering the new Steps program. The first ten players to ten steps in the WSOP Step promotion will receive a travel package to the 2009 Aruba Poker Classic as well. The overall $8,500 value of the Aruba package — $5,000 entry and $3,500 for travel and accomodations – nearly doubles the worth of the overall prize for those first ten qualifiers.
According to UB's Card Room Consultant, Annie Duke, "Step tournaments will see UB qualifying record numbers of online players for this year's WSOP, and with our $10 million player contract on the table, we're excited about the prospect of discovering poker's next big thing. Ten years on, we aim to grow our reputation as the home of the game's most decorated champions, and our standing as the top choice for the world's best poker players."
More information on the UB's tenth-anniversary Step promotion is available at ultimatebet.com.