Bestpoker.com to Play 'Poker in the Sky'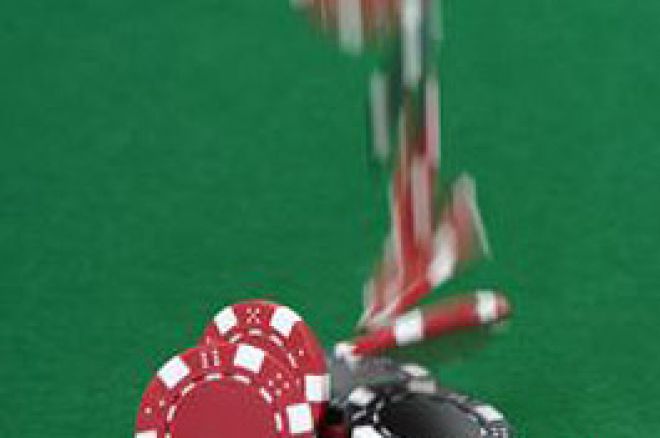 Qualifying tournaments are underway at the online poker site, Bestpoker.com, for the first ever "Poker in the Sky" tournament. The 22 players who qualify on the site will be lifted by crane 150 feet above the ground to play it out high over Kungsträdgården in the heart of Stockholm, Sweden.
Bestpoker.com, part of the Ongame network, is currently running satellites in which players can win seats at the historic event. First prize for the event is a brand new Kawasaki motorcycle, with other prizes including a Scott sport utility bicycle, an iPhone, a watch, and an Xbox. The event, expected to last approximately four hours, is scheduled to take place on May 13th.
"Poker in the Sky is something that we have planned for a long time," says Magnus Bjuggren, VIP Manager at Bestpoker.com. "We have a lot of successful players at Bestpoker.com and this is a great opportunity for us to give the very best of the best — something no one else can."
The event recalls other, similar tournaments such as the ones that have been staged by Interpoker for their Extreme Poker Challenges. Those tourneys have included one played in minus 23 degrees Celsius weather, and another played underwater. However, the "Poker in the Sky" tournament appears to be the first to take poker players airborne in this manner.
According to Robert Arfvidsson, Marketing Manager at Bestpoker.com, this may well be the first of many such events. "Hopefully, we will be bringing this concept to other cities in Europe and South America," says Arfvidsson, "which makes it even more exciting for the winner from Stockholm, to be able to defend his or her title in the next event."
If the winner can get his or her head out of the clouds, that is.