'plattsburgh' Score Highlights ChipMeUp Staking Opportunites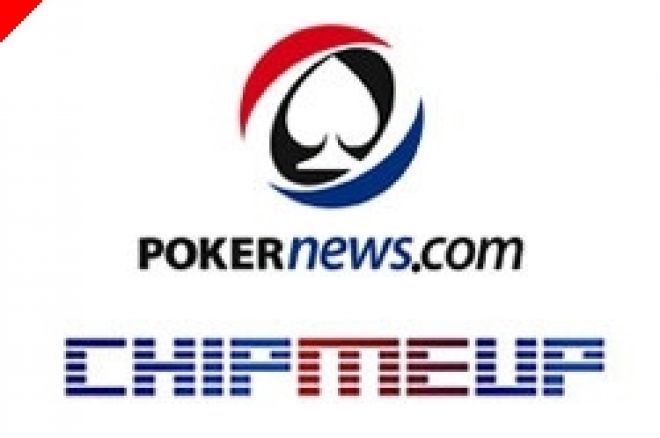 A recent big score by PokerNews online poker blogger Matt "plattsburgh" Vengrin in the ongoing PokerStars All-Stakes Spring Championship of Online Poker (SCOOP) demonstrated again that poker players and fans of all bankroll levels can participate – via staking opportunities at ChipMeUp – in some of the biggest poker events around.
Vengrin's deep run in SCOOP Event #8-Hi, $3,150 No-Limit Hold'em, resulted in an eventual 24th-place finish worth $15,000. After accounting for the buy-in, the six shares purchased by four different CMU members each enjoyed a 168% return on investment, in addition to the excitement of participating in one of the biggest tourneys on the entire SCOOP schedule.
Vengrin (who can be found at ChipMeUp under the handle "MattVengrin") isn't alone in participating in both past and upcoming events… and offering shares of themselves on ChipMeUp. Here's just a sampling of some of the big-name players who have shares of themselves in upcoming events (ChipMeUp handles in parentheses):
Matt Vengrin (MattVengrin): 2009 SCOOP Event 19 Med - PL Omaha
Evan "NEONPILS99" Parkes (EvanParkes): 2009 SCOOP Event 19 Hi - PL Omaha
James "Mig_com" Mackey (JamesMackey): 2009 SCOOP Event 18 Med - FL Omaha 8/b
Tony G (TonyG): 2009 SCOOP Event 19 Hi - PL Omaha
Rayan "rkruok" Nathan (rkruok): 2009 SCOOP Event 19 Hi - PL Omaha
These and thousands of other players are buying and selling shares of each other at ChipMeUp, continuing to maximize their chances of sharing in some of online poker's biggest prizes. Visit ChipMeUp to join in the excitement today!