World Series of Poker-Europe: Vilmunen, Kivelio, Lederer Lead Final Table in Event #3, £5,000 Pot-Limit Omaha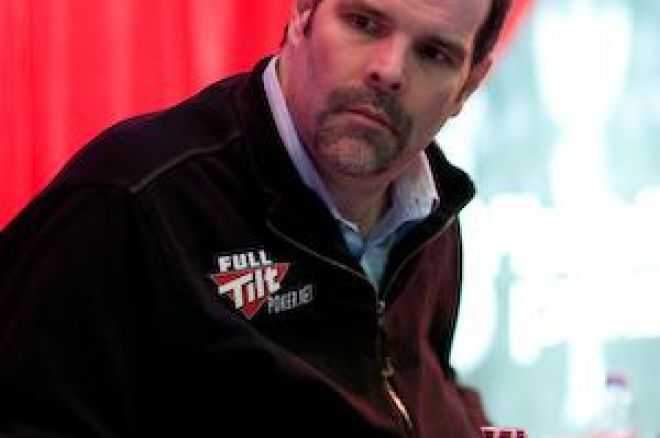 Thirty-five players made their way back to London's Empire Casino for Day 2 of the £5,000 Pot-Limit Omaha event and by night's end, only nine remained, each with a ticket stamped to the final table. Finland's Jani Vilmunen, clearly on his game after winning the WCOOP six-max pot-limit Omaha event, entered play with more than a 2-to-1 chip lead over his closest competitor, online wunderkind Ashton "theASHMAN103" Griffin, who at only 20, is enjoying his first World Series of Poker events.
Early in the day, Sandra Naujoks tripled up through Adam Bilzerian and Noah Boeken, crippling both players. Although Bilzerian hit the rail a short time later, Boeken managed to double back up and hang on until just past the first break. Tom "durrrr" Dwan was short-stacked for most of the day but managed to chip up and at one point snagged the chip lead from Vilmunen.
With 23 players remaining, play slowed dramatically as the bubble approached before five players went out in quick succession, leaving 18 survivors all in the money. Immediately after reaching the cash, Robert Williamson III, Tom Dwan, and Tony Bloom decided to celebrate and started drinking. Three bottles were delivered to their table, with Williamson imbibing more than his fair share.
The largest pot of the tournament thus far unfolded with 15 players remaining. Dwan opened for a raise, Aaron Kivelio called, and Jani Vilmunen called from the button before Tony Bloom repotted from the big blind. Dwan flat-called, Kiveilo called, and Vilmunen tanked for quite a bit before folding. Bloom moved all-in for 110,000 on the
flop, Dwan flatted, and Kiveilo moved all-in over the top. Dwan called for nearly his entire stack and the cards went on their backs for the 700,000 pot.
Bloom:
(pair of aces)
Kiveilo:
(middle set and a king-high flush draw)
Dwan:
(top set)
The
on the turn catapulted Kivello into the lead as he hit his flush, though Dwan could still pair the board to win. The harmless
hit the river; however, Kiveilo raked in the massive pot while Bloom departed in 15th place and Dwan was left with only 10,000 in chips. Kiveilo took the chip lead as the field went on their dinner break leaving Dwan to wait out the hour before pushing in the last of his chips and busting in 14th place.
After Ashton Griffin was eliminated in 12th and Chris Bjorin exited in 11th, the remaining players consolidated to a single ten-handed table where they played down to an official final table of nine. Play dragged on for hours with plenty of limping and checking before Sandra Naujoks shoved for her remaining 85,000 with a set and was called by Jani Vilmunen with a wrap draw. Vilmunen hit his straight, sending Naujoks home on the final table bubble.
Making the final nine alongside Robert Williamson III, Ross Boatman, Kivelio and Vilmunen was Howard Lederer, making it his 25th career WSOP final table and his second in consecutive years at the WSOP-Europe, where he finished third in the £2,500 H.O.R.S.E. event in 2008.
The final table will kick off at 2 p.m. local time tomorrow. Here's a look at the official seating lineup and chip counts:
Seat 1: Robert Williamson III — 64,000
Seat 2: Ville Haavisto — 249,000
Seat 3: Howard Lederer — 320,000
Seat 4: Jeff Kimber — 133,000
Seat 5: Dan Hindin — 320,000
Seat 6: Aarno Kivelio — 608,000
Seat 7: Jani Vilmunen — 899,000
Seat 8: Roberto Romanello — 306,000
Seat 9: Ross Boatman — 180,000
For up-to-the minute news from the World Series of Poker-Europe, check out our Live Reporting page, and for even more instant gratification, follow us on Twitter.