European Poker Tour Vilamoura, Day 1a: Ljubomir Josipovic Jumps Out of the Gate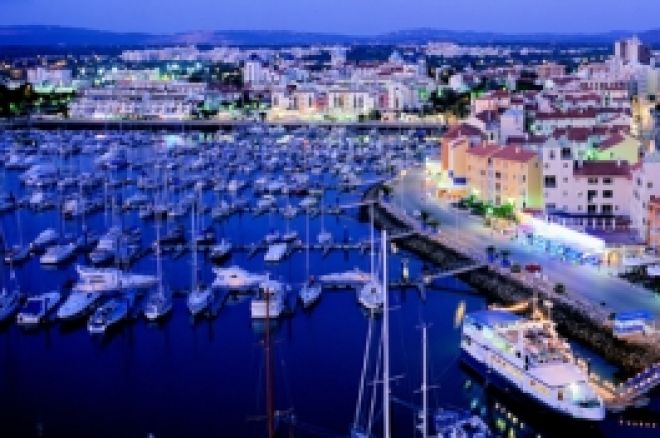 Middle of November it may be, but the weather was glorious at the beaches and on the picturesque streets of Vilamoura for Day 1a of the Pokerstars.com European Poker Tour Vilamoura, the first EPT held in Portugal. Lounging on the beach was not on the agenda for 136 hopeful souls, though, as they piled into the curious bunker-type building that houses the Casino Vilamoura and, with the curtains drawn closed against the searing sunshine, set about playing cards. Owing to a curious quirk of Portuguese law, all photography and filming is banned in casinos, meaning that certain fortunate photographers, video personnel and interviewees got to at least sample the sunshine before heading back inside.
Among those who shunned the daylight in favor of a shot at the EPT title were Jason Mercier, Katja Thater, Mike "Timex" McDonald, Arnaud Mattern, Chad Brown and Shaun Deeb. Timex would soon start having a bad day - two-thirds of his chips very quickly found their way into the stack of Pierre Neuville, and he was eventually bad-beaten out of the tournament by Shaun Deeb. Neuville, incidentally, couldn't hang on to that early chip lead, doubling up a tablemate soon after and spending the rest of the day with an unremarkable stack.
Another player having a terrible day was friendly Frenchman and aviator-sunglass enthusiast Arnaud Mattern. He took a few nasty beatings from Piergiorgio Dancona before eventually finding pocket kings, Dancona holding pocket queens. But a third queen on the board spelled the end for the philosophical Mattern's EPT run.
Some folks were having good days, though. Shaun Deeb moved into the chip lead fairly early on, picking up a hefty pot when he made the nuts against Cristiano Blanco; he later knocked him out in an unrelated hand. Deeb stayed up in the chip stack stratosphere for much of the rest of the day and ended respectably, if not spectacularly.
Those who finished the day with serious stacks include Dominykas Karmazinas, Pierre Neuville, Daniel Drescher and Anthony Lellouche. All of their stacks, though, trail behind that of Ljubomir Josipovic, a middle-aged Austrian gentleman who acquired a bit of a reputation for craziness early on after raise-four-betting with A-3 offsuit. He proceeded to knock out Ludovic Lacay who moved in on the flop holding jacks.
With the dust settled on Day 1a, it has become apparent that 76 runners made it through to Day 2. First, though, there is the small matter of Day 1b, tomorrow. With a host of big name players including Bertrand "ElkY" Grospellier, Huck Seed and Peter Eastgate expected to grace the Portuguese felt, it should be a pretty exciting one as start days go. Be sure to join us at noon CET at PokerNews for all the action live from the casino floor.
Ready to hit the felt yourself? Sign up for a PokerStars account and start winning EPT seats now.