$2k Cash Freerolls at PokerStars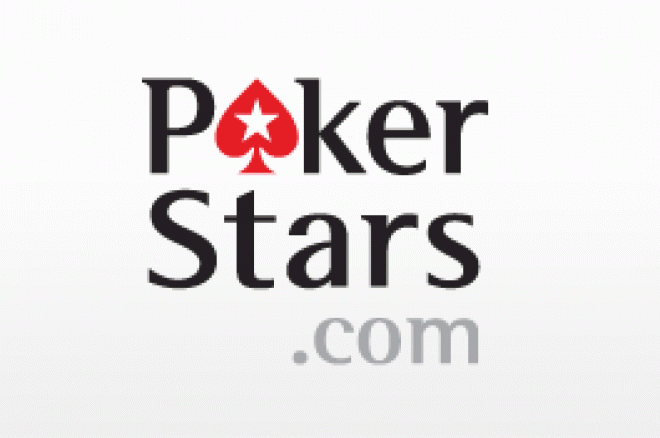 Don't forget to use your 150 Point Tickets to register for the remaining $2,000 Cash Freerolls at PokerStars now.
The final PokerStars $2k freerolls for 2009 will run on December 12, 19, 20 and 26.
PokerNews-referred PokerStars players would have needed to earn at least 150 VPPs in November to receive a ticket which can be used to register for the $2k freeroll of their choice in December. Eligible players should look out for tickets in their PokerStars account now.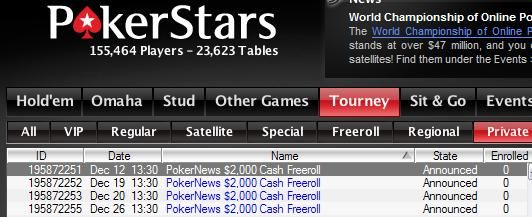 To locate these tournaments, look for PokerNews $2,000 Cash Freeroll under the Tourney and Private tabs of the PokerStars client lobby.
Tickets for points earned in November can only be used for freerolls in December.
To see the individual freeroll listings, please visit PokerNews PokerStars Freerolls today.
Sign up for a PokerStars account and play with the pros today. An account through us means you have access to our incredible 100% up to $600 first deposit bonus and all our exclusive PokerStars promotions here on in.
Can't get enough of PokerNews? Join us on Facebook and Twitter.