$10k Guaranteed Tourney Series at Poker770!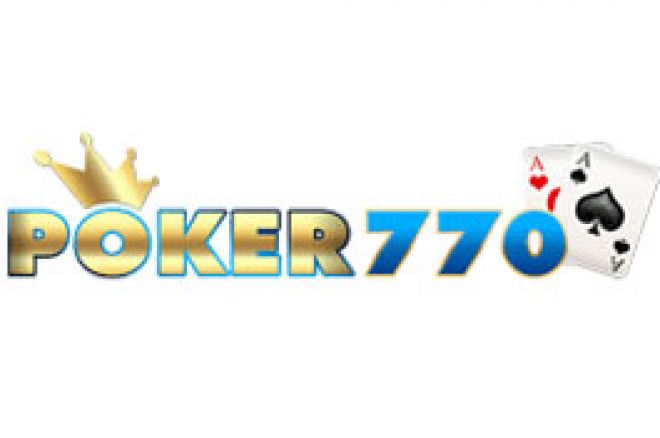 PokerNews is incredibly excited to announce this year-long $10,000 Guaranteed Tourney Series thanks to our friends at Poker770!
This Series will run throughout 2010 and will feature tournaments with a $10,000 guaranteed prizepool which you can buy into for only $5.50. Players can enjoy unlimited $2 rebuys until the first break.
This Series is open to ALL players with a Poker 770 account regardless of whether you signed up through us. For those without an account, we've made it easy for you to sign up here.
Qualify with a Poker770 account, a minimum deposit, $5.50 to buy-in and the unique password. Passwords will be released in articles a few hours prior to each tournament. Registration begins three hours before kick off.
The full schedule for 2010 is as follows:
February 28, 20:35 GMT pkrnews
April 18 pnews10
June 13 pn10k770
August 15 pkrnews
October 12 pn3ws
December 13 pnpn770
Wait, there's more. We've also got an incredible, year-long $2,770 Cash Freeroll Series for both PokerNews and non-PokerNews players. Find out more at PokerNews Poker770 Freerolls.
Poker770 also offers PokerNews players a fantastic first deposit bonus of 100 percent up to $500, plus another incredible bonus at Casino770!
See how others have the latest poker news at their finger tips - join us on Facebook and Twitter.