$3,000 Exclusive Freeroll on Absolute Poker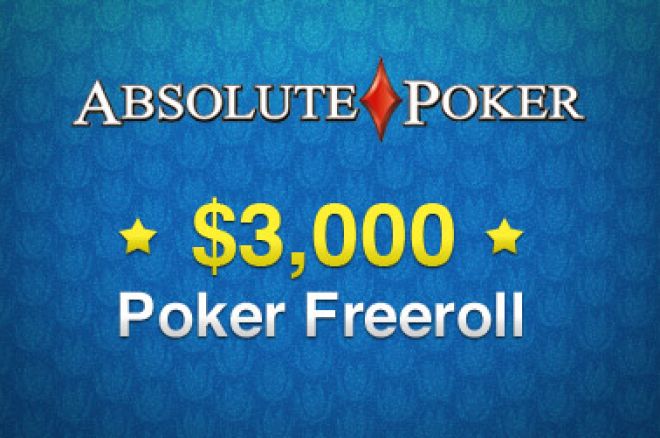 PokerNews and Absolute Poker are bringing you a $3,000 exclusive freeroll. The freeroll will take place June 20 at 15:35 EST. New and existing PokerNews Absolute Poker players are eligible for the freeroll. This exclusive freeroll will see $3,000 added to the prize pool and will be distributed as per Absolute Poker's standard payout structure.
How do you qualify? If you're a new player, you must sign up for a Absolute Poker account through PokerNews and make the minimum deposit. That's it! If you already have an account through PokerNews, then you have to have completed 300 raked hands between June 1 (00:00 EST) and June 16 (23:59 EST).
Completing the qualification requirements doesn't mean you're automatically registered. Players will need to register manually for the tournament. Registration opens 12 hours after qualification closes.
If you can't make this freeroll, you'll have two more opportunities at some serious cash in July. Those two will each have $1,500 added to the prize pool each. The first one is on July 4 and the second one is on July 25.
You don't want to miss these exciting freerolls brought to you by Pokernews on Absolute Poker! Sign up for an account today and check out our freeroll page for the remaining Absolute Poker freeroll dates and qualification requirements!