PokerNews WSOP Qualifier on Bodog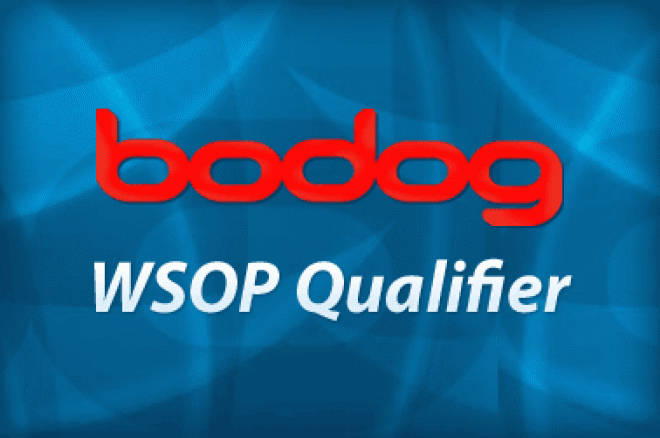 We know that the 2010 World Series of Poker is under way already, but they are only a week in to the festivities in Las Vegas. How would you like to join them? PokerNews and Bodog are bringing you an exciting opportunity to win your way to the 2010 WSOP.
If you don't have the bankroll to foot the bill to get to Las Vegas for the 2010 WSOP, you'll be glad to know that with the PokerNews WSOP Qualifier, you don't need much. All you need is $5.50 and a Bodog account and you'll have a shot at getting to Vegas and rubbing elbows with some of poker's greatest at the Rio.
The PokerNews WSOP Qualifier on Bodog will be giving away three $500 seats to Bodog's Main Event tournament, where 10 players will win a $12,000 WSOP package.
The PokerNews WSOP Qualifier begins Saturday June 12 at 19:05 EST. The buy-in is $5.50.
If you want to buy-in directly to the Main Event tournament which begins on June 13 at 16:35 EST, it'll cost you $500, so the best way in is through this qualifier from PokerNews!
New to freerolls? Visit our Freerolls FAQ page today and remember, sign up for a Bodog account today!