2010 World Series of Poker November Nine: Interview with PokerStars Pro Jonathan Duhamel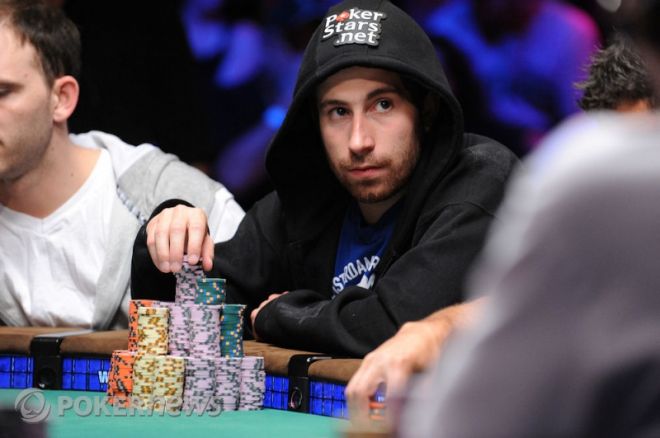 Leading the way at the 2010 World Series of Poker Final Table is Jonathan Duhamel. The 22-year-old Canadian has been playing poker since he was 16 years old and has made his way to poker's biggest stage, playing for the title of 2010 WSOP Champion and the $8.9 million first-place prize. We caught up with Duhamel just before the Final Table to discuss being the chip leader, the break, and more.
Have you enjoyed the hype that comes with becoming a November Niner or do you wish you could have just played it all out in July and continued your wave of momentum?
It's a very good feeling to be in right now. I have the very best position at the table, so its been a nice couple of months thinking about that and thinking about strategies. I have the advantage going into the final table, so now I'm as ready as ever to play, to go there and do my best and hopefully win this tournament.
I think the break was good for me and all the players. We all needed sleep; we were all very tired. Maybe it will be different at the start of the final table, but then again, when we start playing and raising hands, I think we're all going to get back in the zone that we were in in July, so it should not change a lot from that.
Being the chip leader and the bookmakers' odds favorite to win, does this add a lot of pressure coming into play at the Final Table or does it give you confidence?
Well, even if it gave me any pressure, I don't mind. I would take those chips any time for the pressure. It's just an advantage I have over the other guys. So I'm just going to try to use it as best I can, because it's a big one. I have a very good chip lead right now. So maybe there's a little more pressure, but I don't mind. I'm going to take that advantage any day, any time.
Do you think being signed with PokerStars is a good sign, seeing as over the last few years, the winner of the Main Event has been a PokerStars player?
I'm very happy to be with PokerStars. They have a very great team and have so many players on their Team. It's the world's biggest site and I'm very proud to have a chance to represent them. I'm going to give everything I can to try to win it for them and maybe there's a little more karma involved because I'm signed with PokerStars. I'm just happy to be with them.
Have you been doing your homework on your opponents?
Of course I have. I've watched all the tapes, studied all the guys, and tried to get as much information as I could on the other guys at the table. I've tried to find their strengths and weaknesses. I'm very prepared. I've done a lot of homework. I'm as prepared as ever to go out there and play.
Which past PokerStars winner do you feel you are the most similar to?
That's a good question. It's quite tough for me to be similar to them because my play is a little weird sometimes. [laughs] I don't know.
What has been your best purchase since July?
I bought a car. I needed a car anyway, so I got one. I don't want to think about it right now. We'll see what happens at the final table and what happens after it. But for now, my only focus is just about being sure that I make no mistakes and I play a good game. I'm not focused on buying things right now.
What are your thoughts on your position at the table?
I'm quite happy with my position because the second and third biggest stacks are to my right, so I have position on them, so that's very good because they are the two most dangerous because of their stack sizes. Of course, The Grinder on my left is a disadvantage, but he's pretty low in chips right now. As long as he doesn't double up, I'm good.
Did you get any coaching during the break?
Not really. I have a lot of friends in Quebec that are really good poker players, so I spoke with them a lot. We talked a lot of strategies together and how I should approach the Final Table. I didn't have a specific coach, it was just friends of mine who gave me tips and we discussed strategies all together.
Have you done anything in the last few weeks to prepare for the Final Table?
I've tried to sleep as much as I could, get some rest to be mentally ready and mentally strong. I just want to make sure I make no stupid mistakes out there, so I want to try to get my head in a good place. Other than that, play some sports and eat well.
Jonathan Duhamel is sponsored by PokerStars.net, who are currently giving Club PokerNews members regular exclusive $15,000 Sunday Million Freerolls and $2,000 PCA Freerolls.
The PokerNews Live Reporting Team will be tableside November 6 when the 2010 WSOP Final Table resumes. Until then, follow us on Twitter and Facebook for up-to-the-minute news on the WSOP and everything else poker.