Sign Up To MoneyBookers Today To Get 30% Cash Back Up to €10 on Your First Deposit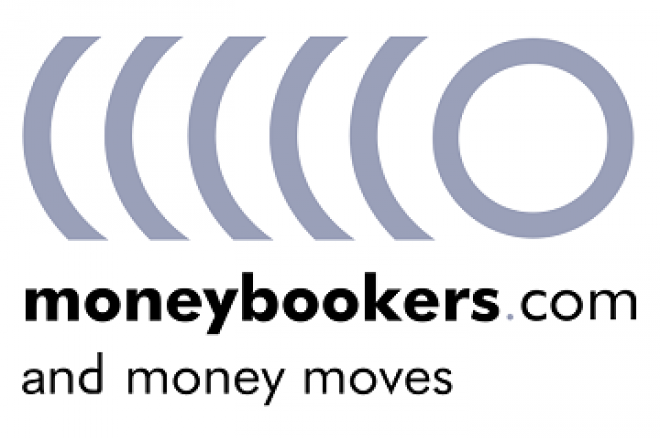 Sign up to Payment Processor MoneyBookers via PokerNews for an exclusive bonus of up to €10.
PokerNews is proud to announce that we have teamed up with top online payment processor Moneybookers to bring you a fantastic free first deposit bonus. You will literally be getting paid just to deposit as you will receive 30% of your first deposit back, up to €10. Then you can use your money to deposit into the online poker room of your choice and much more.
All you need to do is register a new Moneybooker account via PokerNews and successfully deposit using one of the available options. You will be paid within 30 days providing you successfully complete your Moneybookers registration. Please note this cash bonus is limited time offer, so you will have to hurry up!
So beyond this amazing risk free cash bonus, why would you want to use Moneybookers? Over 14 million people worldwide are using this service which makes online poker transactions much easier. Moneybookers is a fast, reliable, cheap and safe way to move money around online with ease. Plus Moneybookers is regulated by the Financial Services Authority, so you can move your money between poker rooms with peace of mind.

Some of the benefits of using Moneybookers include:
Instant Cash Transfers (Whereas bank transfers take 2-5 days and cheques up to 12 days)
Maximum of €0.50 fee for domestic and international transfers (As opposed to €5-€30 + Postage using alternative methods)
Safer and more secure than other conventional payment methods
Regulated by the Financial Services Authority
Shop at over 20,000 online stores
Payment options in over 30 countries, with 12 supported languages
Additional services such as SMS and faxes
So sign up to Moneybookers today to make the most of this rare genuine opportunity to receive a risk free €10 bonus as well as being able to move your online money around swiftly, easily and securely.