The PartyPoker Weekly: Tony G is Not a Bully, Exclusive Reload Bonus and Free Bankroll + Free Month at PokerNews Strategy
This week in the PartyPoker Weekly Tony G speaks out on 'the' Andrew Robl Hand, Jared Tendler teaches us Tilt Control and exclusive freebies galore for PokerNews players.
Tony vs Andrew Robl
Unless you have been living under a rock you will almost certainly have caught up with an infamous hand between Daniel Negreanu and Andrew Robl, where Tony G controversially called the clock on Robl and berated him in the process. In case you missed it, here it is:
Everyone has been having their say on this hand and all three men have blogged on the subject. It seems Tony and Andrew have made their peace, while Negreanu and Andrew still have some unresolved issues. Tony meanwhile has put certain facts straight in his latest blog:
"One thing I want to make very clear is that I never, never ever bullied anyone at school. TV poker is a game I have the passion to play – I try my best I am not trained and sometimes I make mistakes and go over the top. That is why I am the Tony G – no one else is ready to cross the line but I do it all the time."
$50 Free AND a Free Month at PokerNews Strategy
Some people find it hard to believe you can get something for nothing, so they are going to find it impossible to believe that with Club PokerNews you can get TWO things for free. That's because not only do we still have our ground breaking $50 Free with No Deposit Bonus at PartyPoker, for a limited time only anyone who does will also be eligible for a free month at PokerNews Strategy.
The high calibre training site features some of the biggest names in the online game as well as the aforementioned Tony G. This isnt a two for one, this is in fact a two for none deal! Not only can you get a starting bankroll for free from nothing, you can learn to climb up the ranks quickly with our amazing strategy site offer worth $25. That's $75 for free with no commitment of any kind at your end.
Just follow the instructions at our PartyPoker Free $50 Page and once you have registered your new PartyPoker account, you will get details on how to claim you free month.


Taking Control of Tilt With Jared Tendler
Over on the PartyPoker Blog a 4 part series has started from renowned Mental Game Coach Jared Tendler. If you want to sort out a big tilt problem then this is the thing for you, as the accomplished performance coach is teaching us how to put tilt to bed for good.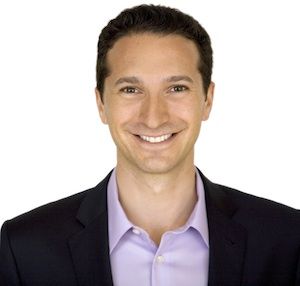 Check out the full Jared Tendler blog entry here.
Beginner Guides With Kara Scott
PartyPoker Hostess Kara Scott has produced a series of videos to familiarise yourself with getting started at PartyPoker. This is a real win-win of a video series, because it's very informative if you are new to the game and if you are an old hand you still get the fun of watching Kara Scott on screen:
Exclusive PokerNews Reload Bonus
If you have already signed up to PartyPoker via PokerNews then we have great news for you. We have just announced an exclusive reload bonus for our players no matter how they joined, as long as it was via PokerNews. Deposit at least $25 and enter code "PNEWS50" for a 100% match bonus up to $50. There is no better Party Reload bonus!
PartyPoker's normal deposit bonuses all require you to earn PartyPoints equal to 10X the bonus amount, but this exclusive offer requires only 3X the bonus amount to release your free bonus cash.