PokerNews Dominates Bwin Battle of the Forums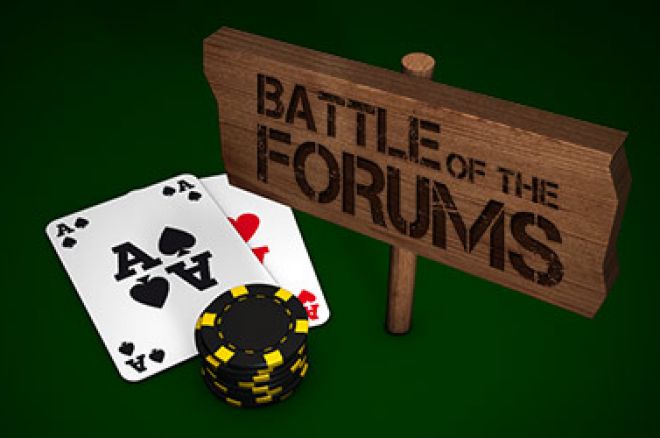 PokerNews Players have pulled off a remarkable 1-2 in Bwin Poker's Battle of the Forums. The popular regular promotion saw 32 poker forums compete in teams in a series of five real money tournaments. The top 12 teams then shared cash prizes based on their final rankings.
Not only are we proud to say that PokerNews won the overall leader board, we came 2nd as well! The strong community over at PokerNews Bulgaria won the league outright for a shared prize of $21,000 and coming a very close second was the forumites over at PokerNews Lithuania, who won $13,000.
Place Forum Prize
1st PokerNews BG 21,000
2nd PokerNews LT 13,000
3rd pokerspravy.sk 9,000
4th ForumFreeroll.com 6,000
5th atlaspokertrutnov.cz 3500
6th Promopoker.ro 3,500
7th Pokerstrategy 833.33
8th pokerom.ru 833.33
9th reraiser 833.33
10th OPHU 500
11th pronosticosyapuestas 500
12th igrach.com 500
Congratulations to both teams and make sure you check out Bwin Poker because they are planning another Battle of the Forums in Autumn – just make sure you get on the winning team!