PartyPoker Weekly: Prop Bets, Postcards, and Podcasts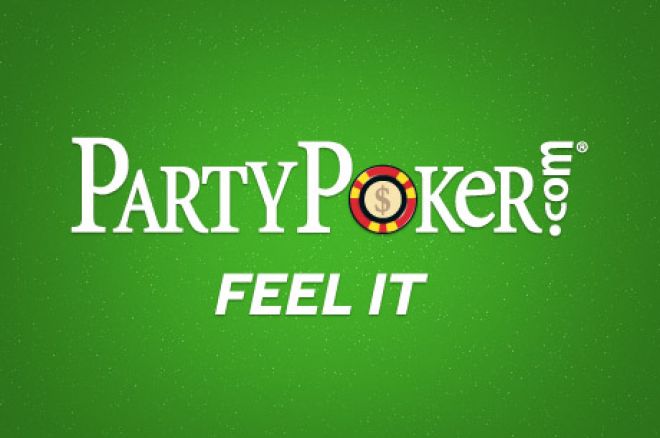 This week over at PartyPoker get an online postcard with Team PartyPoker, the Poker Show is back, and hear how Tony G once raced against a professional basketball player.
I Have A Proposition For You
Over at the PartyPoker Blog, Chris Tessaro has written a great article about the culture of prop bets in the poker world. He recounts some of the classic prop bet stories in poker folklore, including Huck Seed standing in the ocean for 18 hours, Howard Lederer's vegetarian bet, and the time Kara Scott had to wear a bunny suit after losing a prop bet.
He also told of one involving none other than Tony G, which not everyone may have heard.
"PartyPoker's own Tony G loves a good prop bet, too. The G once ran a midnight footrace against an ex-pro basketball player. Tony got to run forward, while the athlete had to run backwards. Tony lost. Perhaps if he had taken his bike he might have had a better shot."
Read the whole article over at the PartyPoker Blog.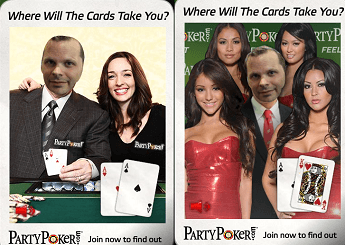 PartyPoker Postcards on Facebook
If you don't already, you should really check out the PartyPoker Facebook Fan page because they are coming up with some really fun stuff. This week they have launched a PartyPoker Postcard App.
Did you ever want to feature in your own personalized postcard with PartyPoker's Tony G and Kara Scott or the Royal Flush Girls of the WPT? Follow this link and you can do just that.
The Poker Show Talks Tilt
The Poker Show with Jesse May is back this week. On the podcast this week the voice of poker deconstructs tilt with Jared Tendler; the mind coach behind the legendary grinder and Big Game V commentator Dusty "Leatherass" Schmidt. Coming up soon on the Poker Show, Jesse will be discussing the aftermath of Black Friday.
Listen to the Poker Show with Jesse May
The Best Bonus in Online Poker
PokerNews has the best PartyPoker bonus in the world, and you can benefit whether you have money to deposit or are starting from scratch.
Just to remind you, you can get $50 for free when you sign up for a PartyPoker account via PokerNews, follow our walk-through guide and use bonus code PN50Free. You don't need to deposit a cent or give any of your bank details. This bonus is exclusive to PokerNews. But if you want to get an even bigger bonus, you can use our Party Free $50 bonus alongside our exclusive reload bonus, to get $100 for just a deposit of $50. Not only do you benefit from this, but the redemption requirements are much easier via PokerNews than anywhere else.
If you were to sign up for a PartyPoker account anywhere else, you would have to deposit $100 to get a $100 bonus. Then, to release that bonus, you would need to earn 600 Party Points. However, with PokerNews, you can get the same bonus for half the deposit and nearly half the points target. Just follow our step-by-step guide.
Wait to receive your first free $25 before doing anything else.
Earn 200 points to redeem the extra $25.
Earn 150 points to redeem the $50 bonus.
If you experience any problems with this or any of our promotions, please contact our Ticketed Promo Support System.