Still Time to Qualify for Tomorrow's €1,000 Unibet Open Freeroll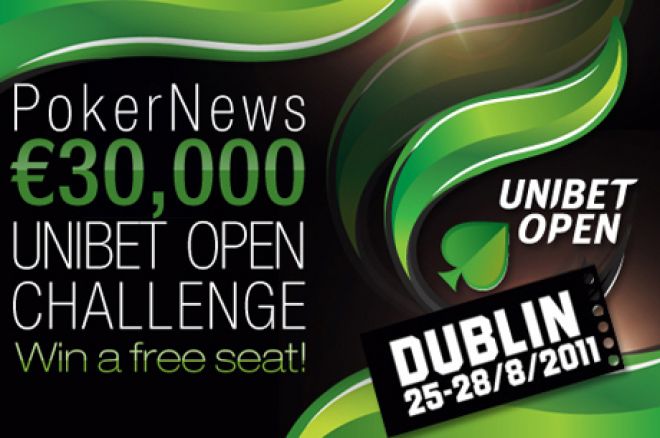 Only two €1,000 freerolls remain in our PokerNews Unibet Open Challenge. The next one is this Friday at 2000 CET. The top 20 players also win tickets to the €6,075 Unibet Open Dublin final on July 14 at 2000 CET (1800 GMT).
The only requirement to play in this exclusive series is that you have a PokerNews referred Unibet Poker account. Each €1,000 freeroll costs just 8 VIP points to enter, which is the equivalent of less than $1 in rake.
If you miss out in this week's freeroll, you can still qualify for the €6,075 finale in the final €1k freeroll next week, Friday July 8 at 2000 CET.
You can also get to the €6,075 final by earning 20,000 VIP points between June 16 and July 13. Once you get there, you will be playing for the following:
Unibet Open Dublin Monthly Final
July 14, 2000, CET (1800 GMT)
1st: €2,500 Package (€1,650 buy-in plus travel expenses) to play in the Unibet Open Dublin on August 25-28.
2nd-10th: €275 Unibet Tournament Tokens
11th-20th: €110 Unibet Tournament Tokens
New players will also qualify for an exclusive €1,000 first deposit bonus. It doesn't matter what size your first deposit is, you will still get a €1,000 bonus. The 20,000 VIP points needed to qualify for the monthly final is also enough points to clear the bonus, which means you will be €1,000 better off before you even play for the Dublin package.
If you experience any problems with this or any of our promotions, please contact our Ticketed Promo Support System.