PartyPoker Weekly:Party Players Cash for $750k and Tony G Junior?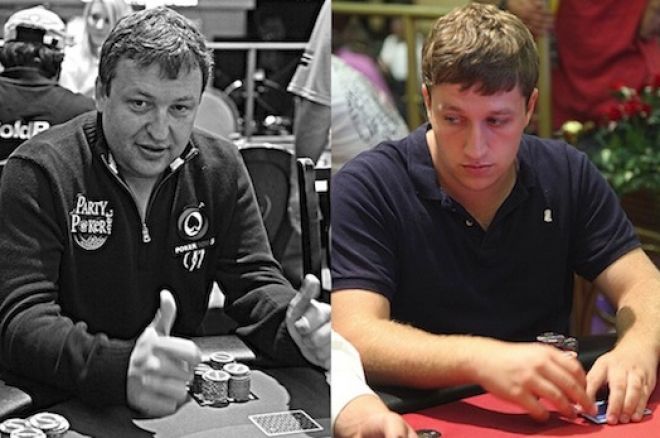 This week at PartyPoker, Tony meets his long lost son and PartyPoker players cash for more than $750,000 at the WSOP.

Tony Meets his Long Lost Son
Tony G is in fine form once again. Last week, at WPT Slovenia, he revealed that his long lost son is UK poker pro John Eames.
"Slovenia, glorious Slovenia! What a beautiful view and how amazing it is to be finally reunited with my long lost son. We even sat at the same table together at WPT Slovenia, he has big heart. Luke (Sorry John) I am your father – come and feel my force!"
OK, maybe he isn't really his son, but there is a strange resemblance there for sure.
He was also jubilant upon hearing the news that Italians can now play online cash games at PartyPoker.it.
"I am going to move to Italy – I want to become the Lithuanian ambassador to Rome. I want seafood and pizza and pasta. This is a significant day in the history of online poker – it is a day when a whole load of bad cash players come to the online tables. I love it."
For more entertainment from Tony G, check out the PartyPoker Blog.
13 PartyPoker Cashes for $750,000+ in the Main Event
Sadly, there was no November Nine for PartyPoker players, but there was still plenty of cause for celebrations. Thirteen PartyPoker qualifiers cashed in the Main Event for over $750,000. The highest placed finisher was Nicolas Fierro of Chile who exited in 34th place for an impressive $242,636.
The full list of Party Poker Main Event cashes are as follows: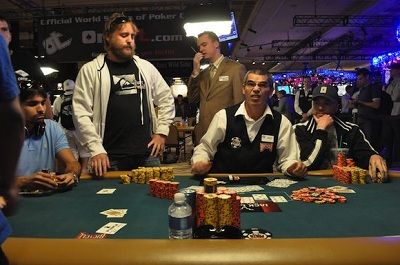 649. Patryk Hopner $19,359
600. Ramin Henke $21,295
547. David Stimpar $23,876
513. Primoz Cimerman $23,876
473. Neil McFayden $27,103
392. Andras Kovacs $30,974
366. David Lenz $30,974
351. Martin Ross $35,492
327. Giovanni Rizzo $35,492
284. Per Strom $40,654
84. Robin Colbin $76,146
52. Jody Howe $160,036
34. Nicolas Fierro $242,636
The Best Bonus in Online Poker
PokerNews has the best PartyPoker bonus in the world, and you can benefit whether you have money to deposit or are starting from scratch.
Reminder: you can get $50 for free when you sign up for a PartyPoker account via PokerNews and follow our walk-through guide and use bonus code PN50Free. You don't need to deposit any money or give any of your bank details. This bonus is exclusive to PokerNews, but if you want to get an even bigger bonus, you can use our Party Free $50 bonus alongside our exclusive reload bonus, to get $100 for just a deposit of $50. Not only do you benefit from this, but the redemption requirements are much easier via PokerNews than anywhere else.
If you were to sign up for a PartyPoker account anywhere else, you would have to deposit $100 to get a $100 bonus. Then, to release that bonus, you would need to earn 600 Party Points. However, with PokerNews, you can get the same bonus for half the deposit and nearly half the points target. Just follow our step-by-step guide.
Wait to receive your first free $25 before doing anything else.
Earn 200 points to redeem the extra $25.
Earn 150 points to redeem the $50 bonus.
Are you following us on Twitter yet? You should be. And while you're at it, like us on Facebook.
If you experience any problems with this or any of our promotions, please contact our Ticketed Promo Support System.