PartyPoker Weekly: Play at the 2012 WSOP for Free, Spring Million and More!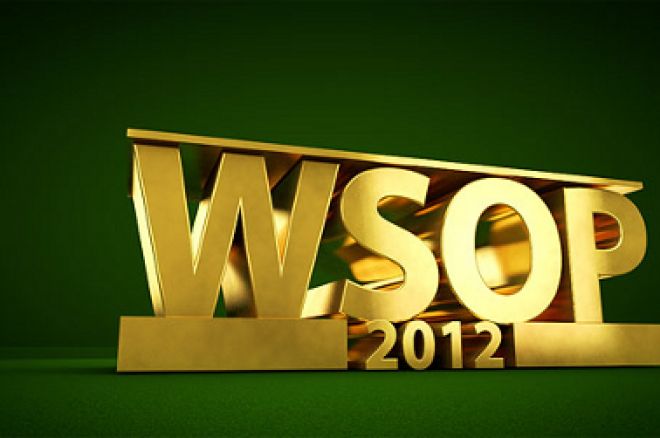 Hello and welcome to this week's edition of the PartyPoker Weekly where we have details on how you can play at the 2012 WSOP for free, give you information about the upcoming Spring Million, the penultimate day of the amazing Card Rush promotion and Vince Van Patten talking about fake beards and wading in fountains looking for change!
Win a 2012 WSOP Main Event Seat For Free
2012 World Series of Poker Main Event satellites begin today on PartyPoker, and it is possible to win a $14,000 package for absolutely nothing — zip, nada! Imagine playing in poker's biggest and most prestigious tournament knowing that it has not cost you a single cent to do so!
Every Sunday at 14:50 ET, until Jun. 17, there will be a $700+$50 WSOP Satellite that will award one in every 20 players a $14,000 package to the 2012 WSOP. Each package consists of:
$10,000 WSOP Main Event Buy-in
$2,000 Spending money
Hotel accommodation in Las Vegas for 10 nights
Obviously not everyone can afford to enter a $750 satellite so PartyPoker is running sub-satellites. There will be a daily freeroll where the top 25 players gain entry into the daily $2 WSOP Sub Qualifier Speed Rebuy. Here a seat to the twice-daily $75+$5 WSOP Satellite Qualifier is awarded for every $80 in the prize pool. In the $75+$5 satellite, one in 10 players will win a seat to Sunday's $700+$50 WSOP Satellite.
You really could be jetting off to Las Vegas to play for millions of dollars for absolute nothing!
Win a Share of $1,000,000!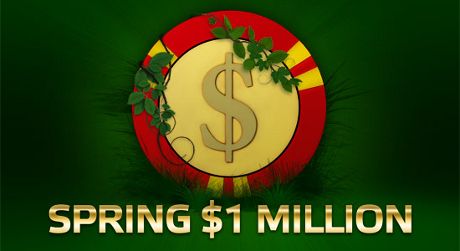 Do you fancy winning a share of a massive $1,000,000 guaranteed prize pool and doing so for as little as $1? Then the Spring $1 Milllion is just the tournament you are looking for.
The $600+$40 Spring Million kicks off at 13:30 ET on May 6, and it promises to be an amazing tournament. Due to the sheer amount of satellites running, costing between $1 and $172, there are going to be plenty of weaker players in the field meaning it could be your best chance yet of that elusive big score.
Card Rush Promotion Ends Feb. 28!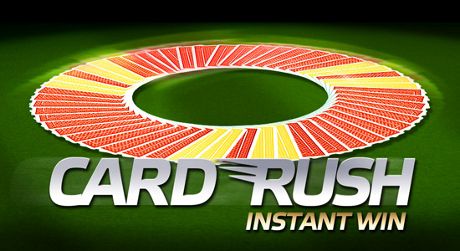 The fantastic Card Rush promotion is drawing to a close but you still have until midnight on Feb. 28 to get your hands on a range of free prizes. At time of writing there are around 181,000 cards remaining, each of them awarding a prize ranging from 10 PartyPoints, $1 in cash and a $2,000 freeroll up to 25,000 PartyPoints, $5,000 in cash and a $20,000 freeroll!
Some will also award Card Rush Race points, up to 20 per card, which are used to determine your position on the Card Rush Race leaderboard. Here the top 200 Card Rush Points earners will pick up between $100 and $9,000 in free cash plus every 20th spot from 220 to 2,000 will be given $50 so it is not too late to grab some free money!
You will receive one Card Rush card for every 15 PartyPoints you earn, though your first card can be snapped up for just five PartyPoints. You can collect up to 50 Card Rush cards every day but if the 181,000 remaining cards are awarded between now and Feb. 28 there will be no more available go get involved right now!
Win a WPT Vienna Package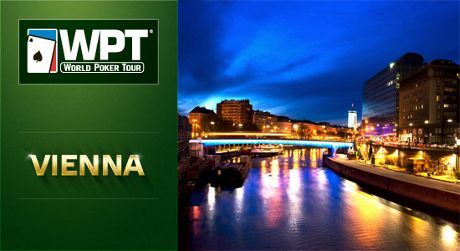 Vienna has traditionally been one of the biggest stops of all the European legs of the World Poker Tour and you can be part of this year's action by winning a value-packed $7,000 package on PartyPoker.
Last year 555 players packed into the Montesino Pokertainment Centre in Vienna, creating a prize pool of €1,776,000! The lion's share of this was won by Dimitry Gromov who picked up €447,840 after defeating Maksim Kolosov heads-up for the title. This year we could be writing about you taking down a mammoth-sized first place prize.
Satellites will be running until March 25 with each $7,000 consisting of:
$4,700 WPT Vienna Main Event buy-in
$900 spending money
Hotel accommodation for six nights
PartyPoker Speaks To Vince Van Patten
Dany Willis of PartyPoker spoke to the legendary Vince Van Patten during the recent WPT Vienna Grand Prix and he revealed that on his first trip to Las Vegas he armed himself with $18 and a fake beard, then lost all of his money and had to wade around in the MGM fountains for loose change!
Have a watch of the interview over on the PartyPoker blog.
Help Yourself to A $50 Bankroll For Free
Would you like a free $50 bankroll? Well thanks to the special relationship between PokerNews and PartyPoker, you can help yourself to a free $50, all you need to do is follow the simple steps below, and $50 is all yours to keep!
Download the PartyPoker software through PokerNews
Create a new PartyPoker account and enter the bonus code "PN50FREE"
Fill in the registration form in the PartyPoker cashier
DO NOT make a deposit when prompted
Return to PokerNews and fill in our small registration form
Check your email inbox for a confirmation email from free50@pokernews.com
Once you have received the confirmation email $20 will be placed into your PartyPoker account. You must earn at least 40 PartyPoints before you will be able to withdraw the free $20. If you do not earn 40 PartyPoints within 60 days the initial $20, or whatever remains of it, will be forfeited. PartyPoints are earned at a rate of two PartyPoints per $1 in rake or tournament fees, so earning 40 within a 60-day time frame is quite an easy task.
Once you have earned 40 PartyPoints a further $30 will be deposited into your account bringing the total free cash amount to $50. You must then generate 160 points before you can cash out any of the the $30 and must do so within 120 days otherwise the $30, or the remainder of it will be forfeited.
If you experience any problems with this or any of our promotions, please contact our Ticketed Promo Support System.