Win a Year's Salary on Casino770!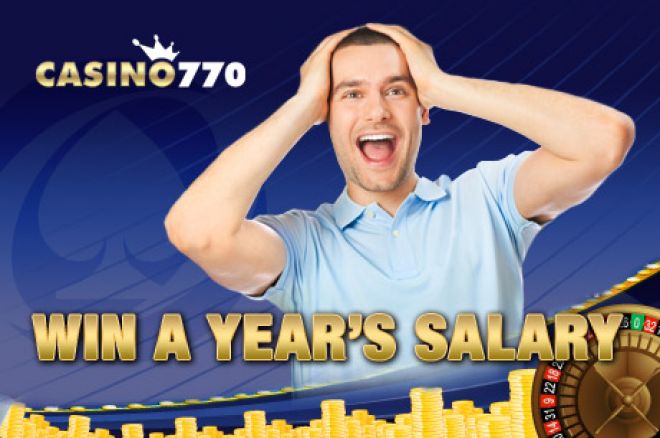 Could you imagine winning an entire year's salary, all in one day? Well, as Casino770 celebrates its 10th birthday, you're going to get that chance!
To enter, all you need to do is make a deposit on Casino770 between now and April 22, and that will get you an entry into the prize drawing.
Once you have your entry, you will also receive a cash bonus of anywhere between £5 and £100 — so everyone is a winner!
For every deposit completed within the promotional time period, you will receive one ticket for the prize drawing, enabling you to increase your chances of winning if you deposit multiple times.
And it doesn't end there. To boost your account balance even further, use the bonus code "Casino770" in the bonus section of the cashier, and once you have made your deposit you will receive a 25% bonus on your purchase of up to £200.
On April 23, one lucky winner will be awarded a salary of £1,500 per month, for an entire year! The winnings will be paid in cash, into your Casino770 account.
This promotion is open to all members of Casino770. If you don't yet have a Casino770 account then visit Casino770 and start playing now!