The Halfway Point: Sergey Rybachenko's Team Gypsy Leads $25K WSOP Fantasy League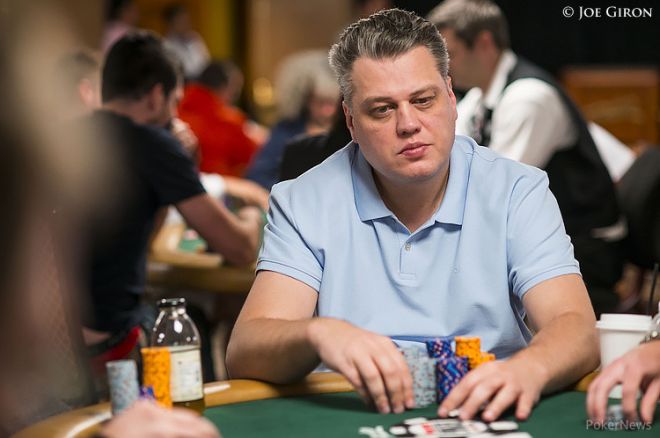 Over the past decade, the popularity of fantasy sports has risen faster than the mercury on a June day in Las Vegas.
In fact, the Fantasy Sports Trade Association claims there were more than 33.5 million people playing fantasy sports of one kind or another in the United States last year.
So it has been very little surprise to see a community filled with action junkies, sports bettors and high stakes gamblers embrace fantasy sports' entry into the world of poker.
Almost a decade ago ESPN got into the game, creating a fun fantasy league for a few select members of the poker media and well known professional players during the World Series of Poker that still runs to this day.
Over the last couple years, thousands of users have also been sweating the action at the WSOP and across the worldwide poker tournament landscape thanks to the Global Poker Index's Fantasy Poker Manager.
But when it comes to big time fantasy poker and high stakes fantasy sports in general, there is nothing that compares to the $25,000 Fantasy Draft Daniel Negreanu helped start up back at the 2010 WSOP.
This league lays claim to the title of the richest draft in all of fantasy sports and is now hotly contested year in, year out at the WSOP.
"It's fun," Negreanu told PokerNews. "It gives everybody a sweat that's going to be here for the whole month and there's a ton of side action. People are betting teams against teams, so you could actually make a lot of money if you know what you're doing. There's value there."
This year, a total of 12 teams ponied up the $25,000 buy-in, including a group of player-backed poker media members hoping to use their industry insider knowledge to book a big win.
As the halfway point of the series approaches, however, it's Russian pro Sergey Rybachenko's Team Gypsy that has the early edge.
The drafting of Germany's George Danzer, who has a bracelet win and two final table appearances already this year, has led the team to early success.
Add in Calvin Anderson's bracelet win and a couple of deep runs from Ismael Bojang and Team Gypsy are enjoying a more than 40 point lead right now.
Rybachenko said he is certainly enjoying the sweat and has even found some surprising camaraderie amongst the players he drafted.
"I know most of them personally, so I am talking with Calvin Anderson and George Danzer every day," he told PokerNews. "Now they are feeling like they are part of a team. The other day when Calvin won a tournament he said this is for Gypsy Team. I am happy we are coming together like that."
Rybachenko said he's following the results on his iPhone when he's playing in the tournaments himself and thinks these fantasy poker drafts can be even more profitable than betting on his own results in events.
"I think the 25k fantasy draft is the most profitable thing you can do during the WSOP," he said. "In my opinion some teams are quite bad and I feel like I have a big edge over them."
Team Media currently sits in eleventh place, only above Team Mizrachi. But PokerNews' Senior Editor and Producer Rich Ryan remains relatively confident.
"We're only half way through the series," he pointed out. "We have the best No-Limit (Hold'em) players on our team and a lot more No-Limit (Hold'em) left to play in the series, including the $10k Six-Max and $5k Eight-Max today and the $10k Heads-Up. Plus we have two players in the One Drop."
The team blew a lot of its draft bankroll on a player the whole world expects to make a mark on the WSOP every year. As of Monday, this particular player had earned just a single fantasy point.
"It would be nice if Phil Ivey got his s#@t together and put together a few deep runs," added Ryan.
Rybachenko said his strategy coming in was to draft players he thought would play a lot of the $10,000 Championship events, and whose skills extend to many of the limit games, rather than those he simply had a feeling would do well this summer.
"Picking players that you just think will do well is not really math or science," he said. "That's about karma or something like that. I don't do that. There are a lot of players who only play one or two games, hold'em and pot-limit Omaha; they are not good for this draft. I am just picking players who can play every game."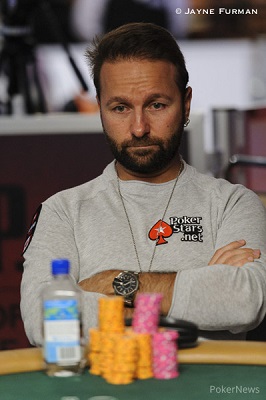 Negreanu certainly agrees with that strategy.
"It's not just about guys who play all the events, but the right events," he said. "The guys who play the $10k events and the mixed game players. You don't want to spend the money on guys who play all the No-Limit events, the fifteen hundreds, those guys are useless because the point structure is based that way. A $10k win is worth 100 points. That's huge."
Things actually started slowly for Team Gypsy, but Rybachenko said his strategy coming into the draft has kept him confident all the way through.
"I am quite sure we will win it," he said. "The first week of the WSOP I was in ninth or tenth and I was still almost sure I would win. Now I am even more sure. I have a lot of side bets, $25k with Daniel Negreanu and Rob Mizrachi. I am quite sure I am going to win those too."
But Negreanu says he still likes his chances, even though a draft day mistake has left his team a player short.
"I was doing so great, he said. "It all went exactly how I wanted it to go, but at the last moment, a couple of beers in, I bid on Chris Bjorin just to pump him up and nobody else bid.
"There was a bunch of players I wanted and I didn't get them because I wasted a pick on Bjorin, who isn't even coming at all this year. So that was a big mistake."
But just halfway through the 2014 WSOP, Team Brunson's veteran laden squad sits a close second and the teams put together by Matt Waxman, Mike Gorodinsky and Negreanu are within a $10,000 event win from taking over.
As a result, Negreanu says Rybachenko may be counting his chickens before they've hatched.
"It's anyone's game still," he said.
The draft runs its own website with lists of all the teams and constantly updated standings and stats. To check it out and follow all the action click through to 25KFantasy.com or right here at PokerNews.com.