BlogNews Weekly: Daniel Negreanu Teaches You How To Make Every Day Count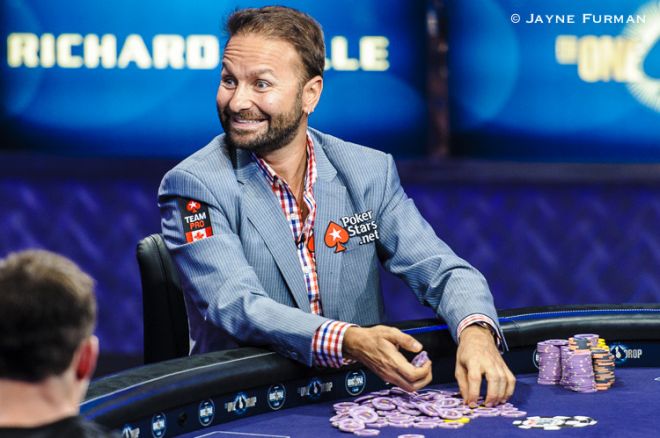 Each week, PokerNews brings you insight into the happenings at some of the major poker sites. Featuring the most popular blog posts, BlogNews Weekly is your one-stop shop for all your poker blog highlights.
In this week's BlogNews report, we bring you the highlights from PokerStars, Full Tilt Poker, and partypoker blogs from last week.
Make Every Day Count
Team PokerStars Pro Daniel Negreanu just had his most successful WSOP ever with over $8.5 million in cashes to add to his already legendary poker résumé. You don't become as successful as Negreanu without a plan and making every day count.
In his latest PokerStars blog titled, Making Every Day Count, Negreanu describes how important it is to have a plan of action each and every day before hitting the poker felt. Negreanu's blog describes how he approaches game by making a list of key strategy points to follow, despite not playing everyday.
Find out more about Negreanu's approach by clicking here.
Switzerland's "RushAAKKandQQ" Wins FTOPS Event #1
The 61-event FTOPS XXVI began this past Sunday at Full Tilt Poker, and already a few poker players are adding to their bankrolls in a big way.
Switzerland's RushAAKKandQQ beat out Belize's BIG_BOB_KING to win $72,504 in the opening event. "BIG_BOB_KING" took home $50,256.72 for his second-place effort. The Full Tilt Poker blog titled, Switzerland's RushAAKKandQQ Captures FTOPS Event #1, brings you into the action and lets you know how the final table played out. We won't let all the secrets out of the bag, but the last hand was won when both players got it in with a flush draw.
Head to the Full Tilt Poker blog to read about how the final table of FTOPS XXVI Event #1 played out.
How To Beat Passive Players
Beating up on passive players is one of the keys to any player's poker success. These players are typically known as the easy targets at the table, so it is important to learn how to best capitalize your moves to make the most of when they appear at your table.
Josef Rantamaki shares how to beat these players in a partypoker blog titled, How To Beat Passive Players.
The blog has two videos — one to teach you how to best approach tight-passive (TP) players, and another to learn how to beat loose-passive (LP) players. You should check out this blog even if you feel you know how to beat these players already, since it will remind you of some things you maybe forgot.
Go to the partypoker blog to learn about how to approach passive players on the felt.
Get all the latest PokerNews updates on your social media outlets. Follow us on Twitter and like us on Facebook now!