Daniel "Jungleman" Cates Surpasses $10 Million in Winnings at Full Tilt Poker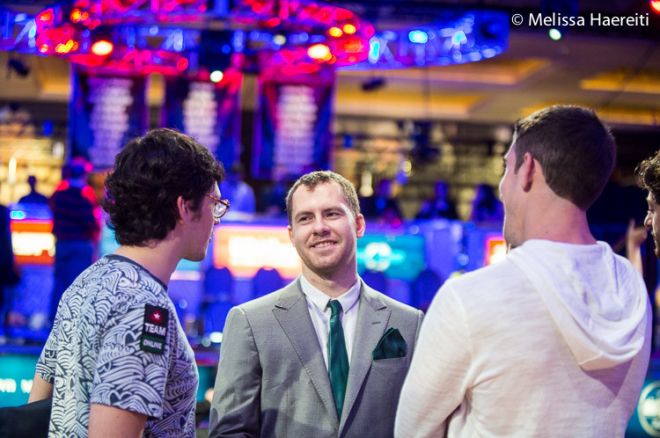 Thanks to a very profitable weekend at the nosebleeds, Daniel "jungleman12" Cates can start the new week celebrating an impressive milestone as he surpassed $10 million in online high stakes winnings on Full Tilt Poker.
The remarkable result came at the end of a 26-hour long session Cates played on Saturday, Aug. 6 when he managed to leave Full Tilt's high stakes tables with a $677,400 profit.
After a little more than nine hours of play without significant wins, Cates started the afternoon in a completely different gear and put together winnings for almost half a million.
The four sessions Cates played on Saturday closed with an overall profit for $ 677,400, which then dropped to a still satisfying $563,800 at the end of a negative session played right after midnight.
Cates is currently the biggest winner on Full Tilt since the beginning of 2014 with profits of $2,781,247 - which is almost double the money won by Mikael "punting-peddler" Thuritz, who is second with $1,305,433.
The biggest pot of Cates's 26 hours of high-stakes games happened at a $750/$1,500 triple draw table where he played against Niki Jedlicka, Chun Lei "samrostan" Zhou and Phil "OMGClayAiken" Galfond.
The action started with Jedlicka ($20,967) opening for $3,000 from under the gun and Cates ($137,783) quickly raising to $4,500. Cates' decision pushed "samrostan" out of the pot, but Galfond ($21,986.50) stayed in as he decided to call from the big blind.
Once the action got back to Jedlika, the Austrian player decided to go for a reraise to $6,000 which was called both by Cates and Galfond.
As the first draw started, Galfond and Jedlicka drew one card each, while Cates drew two.
From there, Galfond decided to check, Jedlicka bet $1,500 and Cates called. Galfond chose to raise Jedlicka's bet to $3,000 and both players called.
The action continued with Galfond and Jedlicka drawing one card each and Cates standing pat on the second draw.
The new betting round saw a check from Galfond and Jedlicka followed by a $3,000 bet from Cates that both the opponents decided to call.
As the third draw began, Galfond and Jedlicka chose to draw one card each, while Cates once again decided to stand pat. After the three players checked during the third betting round, Cates turned
and took the $33,750 pot.
For more on the latest high stakes action, be sure to check out the Online Railbird Report.
Data and hands are courtesy of the HighStakes Database
Get all the latest PokerNews updates on your social media outlets. Follow us on Twitter and find us on both Facebook and Google+!