Galfond, Amundsgard, Fitzgerald, Shorr, and Others Comment On PokerStars Rake Increase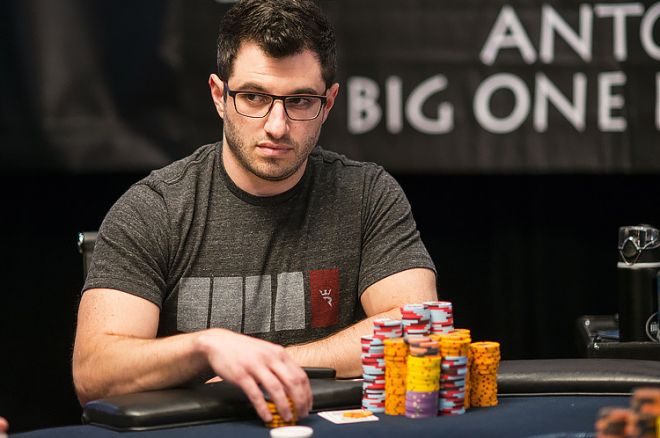 PokerStars recently announced a rake increase, which came a few days after the introduction of a new currency exchange rate.
Many in the poker community were outraged by the changes and felt the moves only served to damage the PokerStars brand, while others defended the move. Team PokerStars Pro Daniel Negreanu offered his two cents on the situation in a blog post, while high-stakes aficionado Talal Shakerchi elaborated his critical stance on TwoPlusTwo.
Everyone seemed to have an opinion on the matter, and PokerNews reached out to various online players to ask their take on the rake increase, whether or not it will impact them, and how they feel it reflects on PokerStars.
We spoke to high-stakes professionals Phil "OMGClayAiken" Galfond (@PhilGalfond), Ola "Odd_Oddsen" Amundsgard (@Odd_Oddsen), Nathan "BlackRain79" Williams (@BlackRainPoker), Alex "Assassinato" Fitzgerald (@TheAssassinato), Andrew "BalugaWhale" Seidman (@BalugaWhaleDC), Jonathan "Jcardshark" Little (@JonathanLittle), Luca "£uca" Moschitta (@LucaMoschitta), and Shannon "basebal1b" Shorr (@ShannonShorr), and you can find their comments below.
Galfond Believes Lack of Legitimate Competitor a Major Issue
"I have a lot of thoughts on the recent Stars changes, but rather than write an essay (before having all the facts, especially), I'll chime in with just a couple of them.
"It's important to understand that PokerStars is a business, and that they can charge whatever they please for their service. I don't like the changes thus far and more than that, I fear for what's yet to come if this is an indication of Amaya's business strategy. They have a monopoly and if they want to press it, they don't have any obvious incentive not to at the moment. The lack of a legitimate competitor is the major issue here.
"As a business owner, I can tell you from experience that customers — and potential customers — contact you perpetually asking you to lower prices and to raise benefits (expenses) with no rhyme or reason other than 'I want this. I demand this!'
"I would love for PokerStars to charge 90-percent less rake, but demanding that serves no purpose. We need to make sure we make waves only when necessary, and with a well-thought-out effort. It's important that we aren't a thousand individual complaints every time a change is made (we complained often before any of this even happened). They raised prices — they already knew we wouldn't like it. We have nowhere else to go play, so we can't cry wolf and claim that we're going to.
"If you want change, you need to put together a strong organized argument as to why some of these changes could hurt both us and them. I haven't run any numbers, but the main argument that comes to mind is: If it gets to the point that a gifted college kid depositing $100 has no chance to grind cash all the way up to $50/$100, we all have a problem. If the dream of becoming a high-stakes poker pro dies, business will eventually follow.
"We need to form a good relationship with the new owners and try to explore changes that will be mutually beneficial — rewarding game-starters, for example — going in with an understanding that we aren't entitled to anything and the humility that comes along with that.
"Most importantly, I know if I had a company with a viable piece of poker software, I'd be celebrating right now... that, and working my ass off to become a competitor. Hopefully someone out there will finally get their act together in case this is just the first of many changes. The biggest reason I think this could be a misstep is that Pokerstars has cracked open a door for other sites that had previously been dead bolted."
Ola "Odd_Oddsen" Amundsgard Feels Many Will Struggle To Maintain Positive Win Rates
"My initial reaction to the rake increase was obviously frustration. First, Full Tilt Poker introduced casino games, then exchange fees, and now adding additional rake. In a day where online poker never has been tougher to beat, it feels like Pokerstars is turning more and more into a place where only the house wins — which is really bad for the game of poker.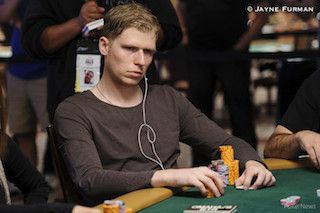 "Every cut in a poker players win rate — in this case higher rake — will obviously affect me and the whole poker community. I feel like a lot of players will now be struggling to maintain positive win rates. There will be even more table selection, bumhunting and less table starting. I will probably avoid playing heads-up games where I think my edge is very thin, since heads-up play is, by my understanding, raked a lot harder.
"The thing with today's online poker market is that PokerStars/FTP does not have any competition. They have basically monopoly and can do whatever they want. So I can totally understand why Pokerstars is doing this both with exchange fees, casino games, and now adding more rake. They are interested in earning as much money as possible. Let's hope they know what they are doing and not pushing things to far.
"I feel like there have been a lot of drastic changes at the cost of the players in a very short period of time, so I am a bit worried that Amaya is going to kill online poker. They for sure have the power to do it. I really hope PokerStars will get competition in the near future, and I for sure wouldn't mind seeing a poker client/company for the players, by the players.
"I feel like PokerStars was always willing to listening to its customers and look at things from a poker-player's perspective while keeping the 'sport' of poker in the spotlight. I hope the people in charge of this are competent, know what online poker is about, and are willing to listen to its customers."
Nathan "BlackRain79" Williams Doesn't Feel He and Other Small-Stakes Players Will Be Affected Too Much
"I understand the outrage of some players. When a poker site increases the rake, there really is no benefit to them at all. However, I also understand the position of PokerStars. They are a business and therefore they have every right to adjust their pricing as they see fit.
"From what I understand of the changes, they will not really affect me personally very much. If I understand correctly, at the micro- and small-stakes cash games where I play the rake levels were basically left unchanged unless you play heads up. I am primarily a full-ring and six-max player. I also understand that even after the changes that the rake levels offered by PokerStars as a whole are still very competitive with their competition and industry standards. So will I stop playing on PokerStars because of these rake changes? Absolutely not. However, I will continue to spread my play around other sites as well if I see better games, rake levels, and rakeback offered."
Alex "Assassinato" Fitzgerald Expected This To Happen, and Plans To Play More Elsewhere
"My initial reaction wasn't disbelief. I was expecting this when the takeover occurred. We're just seeing a management style similar to Costco leave and one akin to Wal-Mart take over. Maximizing profits in the short term often means doing what is unpopular with the consumer. They know they are the only ones who offer games of all types at any time of day, and they are charging what they believe is the correct fee for that service. If they were to continue to put players first, I'd prefer that as a player, but poker players have never shown an ability to unionize, so their expected repercussions are few.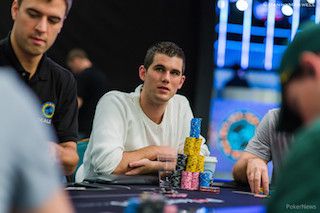 "It doesn't affect me personally. I worry for the young sit-and-go (SNG) grinders. The smallest rake increase can drastically hurt their return on investment (ROI). It wasn't like it was easy to cut it on Stars to begin with. There's a difference between making sure everyone makes a little something to come back and get raked another day. It's a completely other thing to clean them out. That's bad for everyone.
"I do think this diminishes the PokerStars brand. When I heard they weren't willing to give Main Event winners something as simple as 100-percent rakeback, I knew we were going to see more of these shortsighted decisions. They really expect sponsored pros to pay for their service? Could you imagine even the smallest time pool professional having to pay for his pool cues when he was sponsored by the company?
"They are banking on the fact they are the only company to offer their range of services and their caliber of software. It is up to us to enable other companies to give us better terms. I, for one, will no longer play a regular schedule there. The smaller sites have always had weaker competition, and now they will have better rake rates. It's our job as professionals to pay less in fees and make more when we do play. Everybody needs to stop caring about point leaderboards and pick up the gauntlet."
Andrew "BalugaWhale" Seidman Sees the Changes As Shortsighted, Money Hungry, and Not Customer Friendly
"I heard about the rake increase just last night, and I find it pretty interesting. I don't play much cash on PokerStars anymore, but I'm always looking forward to Sundays and their selection of multi-table tournaments (MTTs). Mostly, I'm curious as to what effect the rake increases will have on the player pools of MTTs. Will they get softer as more cash-game and SNG regs migrate to new sites? Will grinders grit their teeth and play through it?
"I think the only thing that's clear is that it suddenly got much, much worse to grind cash games or SNGs on PokerStars and probably crossed into unprofitability for a lot of people. Essentially everything Amaya has done since purchasing PokerStars has diminished their brand — robbing their players via foreign exchange fees especially — but this is a pretty big statement that says, 'We're no longer the world's best player-first site. We're now like many other sites — shortsighted, money hungry, and not overly concerned with customer service.'"
Jonathan Little Thinks the Changes are Terrible for the Players
"This is terrible for the players, especially those who play on a regular basis. While this initial rake increase is fairly small, I can foresee other sites increasing their rake as well. Also, in the future, PokerStars may decide to further increase their rake, making the games unprofitable for even the best players.
"I will feel the increase because I often play the cash games and hyper-turbo events that had their rake increased. As silly as it may sound, I will be much less likely to take shots at the higher-stakes games given the rake increased from $3 to $5. I certainly will avoid the hyper-turbo games that had their rake increased because those games offer a razor thin edge to begin with.
"I do not think the rake increase diminishes the PokerStars brand. In most industries, you have to pay a premium for the best product, and PokerStars currently has the best product by far. That being said, if they keep increasing the rake and continue cutting the benefits of their loyal players as they have recently done, they will stop being the best site in the industry."
Luca Moschitta Believes the Poker Community Deserves More Support from Biggest Actors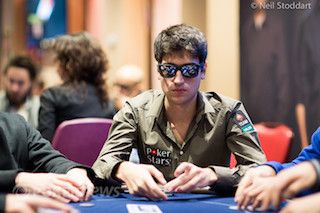 "This is a cutting-cost strategy going on since the Black Friday. I just think the Amaya acquisition sped up the process. Reports say Rational Group is making enormous net revenues during 2013-2014. At the same time, the profit margin for online poker players is smaller day by day because the game is getting harder. For my opinion, the poker community deserves and needs more support, especially from the biggest actors of the industry.
"I'm not playing on PokerStars a lot anymore. I made about five million VPPs there, but playing just Sunday MTTs lately, though these changes will affect all poker industry indirectly.
"They lost some really good minds during last years — Isai Sheinberg is the main example, also Scott Yeates, the older poker room manager, is another one to be missed. But PokerStars is still one of the most trustable and safest poker room today."
Shannon Shorr Says In Reality the Changes Will Kill the Games
"My initial reaction to the PokerStars rake increase was one of obvious disappointment. Higher rake cuts into my bottom line. Incidentally, I am not affected much by the change given that I play almost exclusively MTTs on Stars. It seems there will be rake increases in the hypers. If that's the case, I will almost certainly cut those tournaments out of my schedule.
"I think some of these recent changes do diminish the PokerStars brand. The changes are being made with the idea of increasing profits, but the reality to us insiders is that they are so obviously going to kill the games and actually hurt Amaya's bottom line."
Get all the latest PokerNews updates on your social media outlets. Follow us on Twitter and find us on both Facebook and Google+!
Executive Editor US, PokerNews Podcast co-host & 2013 WSOP Bracelet Winner.