2011 WSOP Champion Darren Woods to Spend 15 Months in Jail for Online Poker Fraud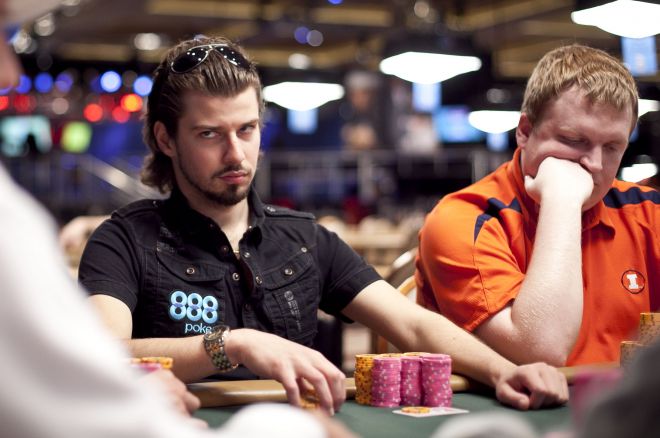 The Sheffield Crown Court condemned World Series of Poker bracelet winner Darren Woods to spend the next 15 months in jail as he was found guilty of a number of frauds against online poker rooms and online payment processors.
Woods will also have to pay back £1,000,000 to the victims of his frauds, even if the court believes that his activities earned him profits for a higher sum.
During the investigations, British authorities have already confiscated a total of £911,217 from the player, and Woods has now been given a six-month deadline to pay an extra £283,673 to an unnamed Gibraltar-based company.
The money will then be sent to the players who have been victims of his frauds, and a failure in paying the money back on time may cost the British player an extra six years behind bars.
As the Grimsby Telegraph reports, Judge Paul Watson QC told Woods: "You are an intelligent, able, and even gifted young man, but you turned your talents towards defrauding online gambling companies and cheating other players of online poker."
According to the court, the 29-year-old former 888poker-sponsored pro plead guilty to nine counts of fraud by false representation, but denied his involvement in a number of other separate charges.
As reported here on PokerNews in October 2014, Woods has long been under investigation for episodes that happened between 2007 and 2012, when the player opened a number of different accounts at online poker rooms and online payment processors. This helped him to cheat against other poker players and, at the same time, take advantage of the affiliate programs promoted by the payment processors.
"In individual games, other people playing against you stood to lose money because the odds had been rigged in your favor by the creation of multiple identities which were undisclosed to other players," Judge Watson said in court. "Cheating undermines confidence in the recreational gambling industry. Those who might choose to gamble recreationally may be deterred if the system is unfairly balanced in favor of other players by such conduct as yours.
The player's defendant, Gordon Stables, stated: "[Woods] has, by his own actions, effectively destroyed his name within the poker world."
Stables, however, believes that Woods has received an unmentioned and perhaps even heavier sanction than detention: "He will not, in future, be welcome at live tournaments. He used to attend many. He will not, in the future, be welcome on online gaming sites. He will not, in future, receive the sponsorship that he benefited from in the past."
According to Stables, "[Woods] has lost his livelihood but, more than that, he has lost something he loved and something that he was very good at. His means of earning a living is denied to him."
Woods' father, the 59-year-old Iranian businessman Morteza Gharoon was also given a six-month suspended prison sentence and confiscated a sum of £18,910.
"[Gharoon] doesn't agree with gambling and it is a matter of regret to him that his son embarked on that skilful course of career," said the man's lawyer Adrian Farrow. Gharoon admitted possessing cannabis for £248, and also money laundering accusations for £230,000.
Get all the latest PokerNews updates on your social media outlets. Follow us on Twitter and find us on both Facebook and Google+!