How Faraz Jaka Became Homeless to "Travel And Experience New Cultures"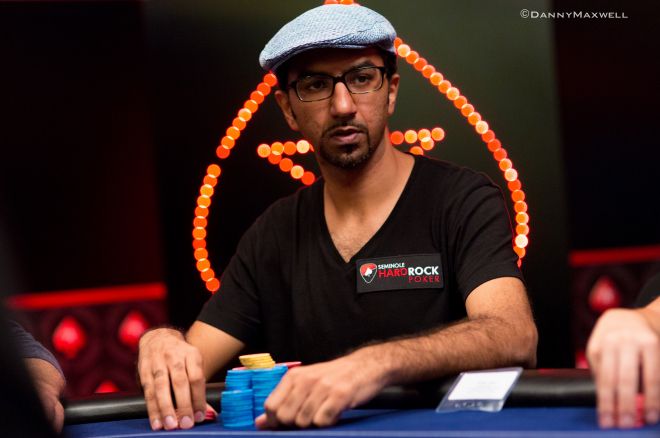 If you thought that millions in live tournament winnings would be enough for a poker player to settle down and live a quiet life, that's because you don't know much about Faraz Jaka.
Talking to CNN Money, the co-founder of Axis CasterBoarding and winner of the World Poker Tour (WPT) Player of the Year title in Season VIII, explained that he has recently decided to get rid of his home and live as a true poker nomad to get more in touch with different cultures.
"In the last year I played 102 poker tournaments around the world. I went to 47 cities, 13 countries and took 52 flights," Jaka explained.
During his traveling, Jaka realized that the fact he had a place to go back to, became a more an obstacle than an asset - so, as most of the successful people do, he got rid of the obstacle. "I realized that the only way I was going to actually experience [all] these places was if I got rid of my home - so, I just did that."
Although the 29-year-old player managed to put together live tournament winnings of more than $4 million, two World Poker Tour final tables and two World Series of Poker final tables, Jaka decided to keep his feet on the ground and resist the temptation to travel in style and live a life made of luxury and expensive pleasures.
"A lot of people are chasing short-term goals," Jaka went on saying. "When they get those things - that doesn't make them happy. Real happiness comes from being aware and having a purpose."
"A lot of people gets caught up in this bubble, especially those who are really successful," Jaka continued. "When you are staying in fancy hotels all the time, you are not really truly experiencing the local culture. You start to lose touch with reality."
As he admits in the video, the 'revelation' happened in Switzerland, where the spent a week living on a stranger's couch. "I was at a tournament in Italy, and then I met someone in Switzerland who invited me to stay at their place. So, the next week I was literally staying at a strangers' place sleeping on their couch...and I just kind of got addicted to this experience."
Jaka's new nomad life, however, didn't need him to give up 'only' on his house - as the main skill of a true traveler is the ability to travel light. "I travel with only two cases," Jaka explains in the video. "I learned to get rid of attachment. I just slowly started to get rid of everything I had in my bag. It didn't matter, it didn't change things."
In the story aired by CNN Money, Jaka touches also his passion for meditation, something that he discovered after a 10-day retreat in Thailand and that he still does before poker tournaments and during the breaks. "I went to a Buddhist monastery in Thailand for a silent retreat where I didn't talk for ten days," Jaka says. "We literally meditated for about fourteen to fifteen hours a day. Those were the best ten days of my life."
If you are from Thailand, read our poker rules: กติกาการเล่นไพ่โป๊กเกอร์
Get all the latest PokerNews updates on your social media outlets. Follow us on Twitter and find us on both Facebook and Google+!