888poker Wants to Offer Live Poker at Your Doorstep; Sending 128 Players to 2015 WSOP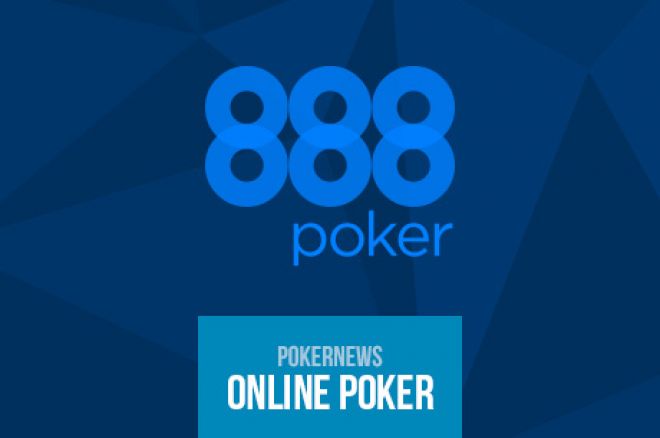 At the beginning of 2015, 888poker decided to reshape its approach to live poker. Only six months after the adoption of a new ambitious strategy focused on low buy-in events and local poker communities, the poker room is already calling their effort "a success."
"Let's simply have a look at the numbers," 888LIVE Events Operations Manager Mouhcine Jalili told PokerNews during the latest 888live Local event, which is being held in Tallinn, Estonia. "Back in January, we thought we could generate approximately $1 million in prizes across more than twenty events. Right now, after only ten events, we have already generated between $1.2 and $1.3 million."
As people started to take their seats for the €220 buy-in Main Event running at Tallinn's Olympic Casino, Jalili explained that the efforts that everyone in the company make to offer "a unique experience" to the players is what caused the success of 888poker's approach to live poker.
"Until one year ago, 888 had a dramatically different policy on live events and the room preferred to sponsor tournaments organized by others. Those were the days when all the efforts would go in sponsoring events like the World Series of Poker (WSOP), the Battle of Malta, and the SuperStack. At that time we did not have a team dedicated to live events: we were almost solely focused on the online world."
Yet, once the management at 888 understood that live tournaments could be a great vehicle to promote its online presence, everything changed.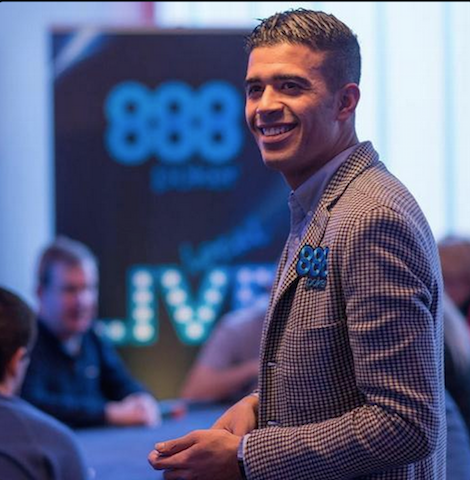 "Once we understood that there is a market for live events and that there's a connection between live and online, we decided to invest in it, to set up a team and to the first long-term plan for our own events," explained Jalili.
The new strategy dictates that the room needs to have something to offer to virtually everyone out there, from the recreational players who have yet to discover the feeling of a poker game, to the more experienced ones who are not afraid to invest bigger in pursuit of big prizes and premium experiences.
"Our new approach to live events is threefold. We have the 888live Local events running in many of the markets we work in plus in some other 'interesting' ones like Estonia. We have the 888live events, and then we still have a number of sponsorship deals for some of the world's top events like the WSOP."
The 888live Local Offers Poker "At Your Doorstep"
"This year, the 888live local schedule includes a total of twenty-five events with buy-ins of €220, $220 or £220 according to the place where they are held. These are events built around recreational players and aimed at giving them everything they need to have a good time at the table."
As market research taught the live event team at 888, people who are keen to play for those buy-ins have different needs and expectations compared to those ones who play for more. This called for a completely new approach to all the aspects related to the organization of the events, online qualifiers included.
"People can win their seats to the 888live events in freerolls," Jalili went on to say. "A seat, however, is all they can bring home because our 888live local qualifiers do not offer packages of any sorts."
Some might think this a big mistake and that the poker room should think of pampering its players with more lucrative packages, but not Jalili.
"Many of those who play at these events, are people who have never joined a live game at a casino. They want to know how it feels, they want to see how it is - and they want a stress-free environment. From our own experience, I can tell you that when people win bigger packages they worry more and enjoy it less."
Also, the choice not to give away anything more than the buy-in reflects the 'local' dimension of the series, as Jalili explains that "with these tournaments we are trying to focus on specific markets and to literally bring poker to your doorstep. In the 10 events that we have played so far, 70-75 percent of the players were locals. We can see the same happening also right here in Tallinn, where even if there are players from Finland, Russia, Greece, and Germany in the tournament room, the vast majority of the field comes from Estonia."
"The 888live Series Is Not Just a Poker Event"
Right alongside the local-focused events, 888 is betting big on the 888live events, a low buy-in tournament series aimed to bring the fun back to poker "and to show everyone what poker really is: pure entertainment."
"This year, we decided to organize four 888live events. We have already held one in Austria called 'Poker on Ice' in January, and one in Marbella, Spain in April. In September we will head back to Tallinn for a third one - and in December it will be time for a Grand Finale that I can already promise you will be an event to remember," Jalili said.
"The 888live events are built around a different concept. These are all about giving people a very unique experience that features much more than 'just a poker tournament.' In a way, you could even say that poker is almost a secondary aspect in the 888live experience," Jalili continued.
Built to combine poker with a lot of other activities, the 888live events have already shown potential as feedback sent by early participants has been overwhelming.
"We always have a specific theme. In Austria it was about all about skiing and snowboarding while in Spain we focused on parties and on having a great time by the pools. This is what we believe people want and what we think makes us different."
The formula of success, according to Jalili, is fairly simple. "We don't just go somewhere to play poker. We organise four-day events with two days of poker and two days of something totally different. When we come back to Tallinn in September, for example, we will do everything we can to make people discover this amazingly beautiful yet little known European gem."
"We want people to have a great time," Jalili continued, "and I am not talking only about those who play - but also about those who come in with the players. Some people come to our events because they want to have a nice time with their friends or their partner, and it's our duty to make sure that they leave happy and with the feeling that they found what they were looking for."
With the buy-in of the 888live Main Events set for €550, these tournaments are still perceived as a great chance for recreational players to dive into the live poker circuit and feel part of a community that can hardly exist for those who play solely online.
"We always have a party where we try to bring people together and to make them understand that they are part of a bigger community, the 888poker community," Jalili said. "Also, we need to realize that not everyone is going to win: most players are going to lose, and that's why it's important to make sure that everyone leaves knowing that they had a good time. That they had a great holiday."
"People often forget about the power of mouth-to-mouth. If you give someone the right experience, that person will talk about it and help your brand get a wider reach."
888poker to bring 128 Online Qualifiers to the 2015 WSOP Main Event
The focus on local events, however, goes hand-in-hand with a number of strategic sponsorship deals that make sure the more demanding and experienced players on the platform get what they ask for: top action and premium live events.
"We still sponsor some big events and we are the official partner of the WSOP," Jalili explained. "We have an ecosystem of players and we know what our target is - but we can't forget that a part of our ecosystem is made by players who play for bigger buy-ins and who prefer bigger tournaments. We want these players to stay with us, and we know that to do so we need to give them the opportunity to use 888 to qualify for what they are interested in."
"This year we are bringing 128 online qualifiers to the Main Event, and this is not something many other poker rooms can afford today. We are extremely happy about that."
Things, however, are not going to stay as they are as the guys at 888poker are already thinking about an ambitious expansion of the room's footprint in the live poker industry.
"At the end of the year we will analyze everything we have done and we will see what went well and what didn't. Then, we will need to see what to do in 2016 and decide if we want keep the same formula and explore new markets."
"Brazil is an emerging market we need to keep an eye on," Jalili revealed. "Right now, I would say that we plan to focus on two major areas: Asia — which for us includes also Australia and New Zealand — and South America."
The expansion, however, will not be an adventure into grey areas. Jalili guaranteed that the poker room will not get involved in countries where the legislation does not openly allow them to operate.
"We would like to bring our local events to these and to other areas of the world, but we will take into consideration only countries where poker is not in a grey area and is clearly regulated."
Get all the latest PokerNews updates on your social media outlets. Follow us on Twitter and find us on both Facebook and Google+!