Your Last Chance to Win Free Money at Full Tilt and PokerStars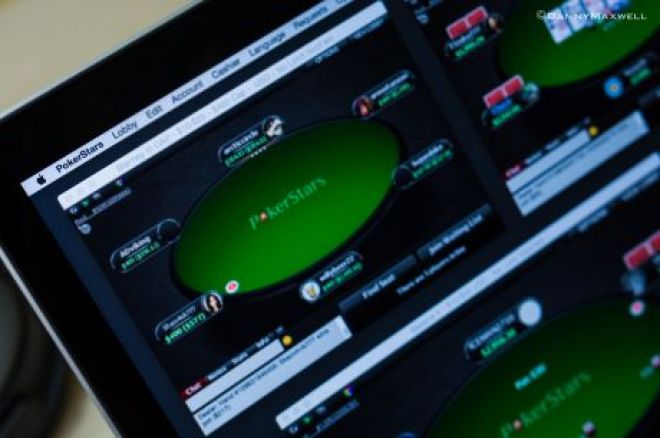 When you hear the word free, it's usually wrapped around marketing gimmicks and free gifts to bring you in. The free offerings could be any number of things, key chains, buy one get one free, a free spin, attend a meeting to be entered into a drawing — you see where this is going, right?
Most of the free offerings are rarely worth making the effort to get there and collect.
We want to tell you about a free offer! It takes a little effort but there's much more than a key chain or a free spin at the end.
This free offer is filled with free money and the beautiful part of it is it's waiting at Full Tilt and PokerStars and you don't have to leave home, or stand in line, or open a mystery envelope to see if you really did win something of value.
You get to use your poker skill to play in two freerolls that have a combined prize pool of $7,500! Yuppers, that's real cash!
PokerNews has two exclusive freeroll tournaments coming up on August 7, one is hosted by PokerStars with a $2,500 prize pool and the other at Full Tilt with a $5,000 prize pool. Be sure to treat yourself to both freerolls and play your best game to collect real cash money.
Only a Few Hours Left to Qualify!
In order to take a seat in one — or both — you must qualify. That makes these freerolls even more lucrative because only players that qualify are allowed to take a seat and that means you will be playing against a much smaller field which gives you a better chance of finishing in the money.
Qualifying varies. New players that are signing up through our links take a different route to get a ticket to the freerolls than a previously referred PokerNews' player takes. Keep reading and you'll discover how easy it is to qualify.
PokerNews-exclusive Full Tilt $5,000 Freeroll:
You can find the $5,000 freeroll at Full Tilt in the Full Tilt lobby under the following:
Tournament Name:PokerNews $5k Freeroll
Tournament ID#: 293771817
Date: August 7, 2015
Time: 14:00 ET (19:00 GMT / 20:00 CET)
Qualification: New depositors & PokerNews-linked players that earn 200FTPs in July
If you previously downloaded Full Tilt through our links, jump in your favorite cash games and generate 200 FTPs between July 1 - 31. Earning 200 FTPs is about $20 in raked play.
If you are a new player at Full Tilt, download Full Tilt through PokerNews and make a deposit before July 31 - this will give you one tournament ticket!
More information is available here.
PokerNews-exclusive PokerStars $2,500 Freeroll:
Open the PokerStars lobby and look under the following for tournament information:
Tournament Name:PokerNews $2.5k Freeroll
Tournament ID: 1250497342
Date: August 7, 2015
Time: 14:00 EST
Qualification: New depositors & PokerNews linked players that earn 100VPPs in July
All PokerNews referred players need to generate 100 VPPs before July 31 to receive the August 7 freeroll ticket.
Are you new to PokerStars? Then simply download PokerStars through PokerNews, and use our marketing code PNEWS and our STARS600 bonus code, and make a deposit between July 1 -31, 2015. While you're making your first deposit, consider the fact that the 100% up to $600 deposit bonus is a one-time offer and to make the most of it, deposit as much as possible.
If you have already joined PokerStars through our link, and made a deposit, you are tagged as our referred player and qualifying for the August freeroll requires that you generate 100 VPPs before July 31. Take a seat in your favorite cash games and tournaments and get started.
You can find more information on the $2,500 PokerStars freeroll here.
While you've been reading all the vital information on how to get a seat in both of these great freerolls, you also must have spotted the date of July 31 jumping off the page at you.
Yes, you only have a short time to qualify and if you delay, you'll let the chance to win a piece of two massive freerolls disappear.
Start now! Head for PokerStars and Full Tilt and grab the opportunity to win nice, big chunks of real cash.
Want to stay atop all the latest from the poker world? If so, make sure to get PokerNews updates on your social media outlets. Follow us on Twitter and find us on both Facebook and Google+!