Is Online Poker Coming to New York? It Seems Operators Are Interested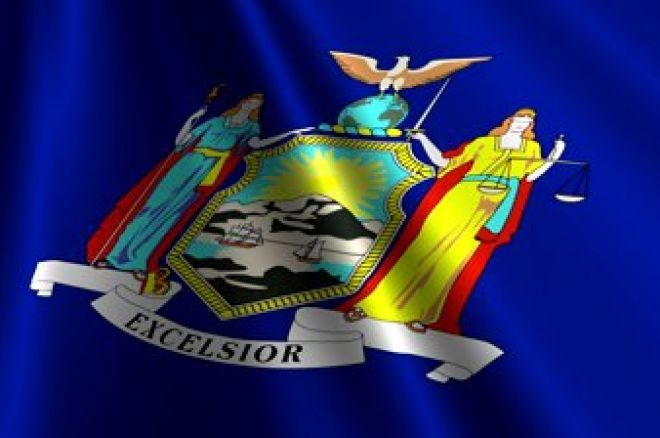 Wednesday's first-ever hearing on online poker in New York showed that gaming operators in the state are interested in pursuing the activity, but that it may take longer than poker players hope.
All seven witnesses and the three members of the New York Senate Standing Committee on Racing, Gaming and Wagering who attended at least part of the hearing — including chair Sen. John Bonacic, who has introduced a poker-only bill — seemed to be in favor of online poker coming to the Empire State.
The only one who was lukewarm to the idea was James Featherstonhaugh, who represents the state's nine racinos (racetrack/casinos). He advised that the committee proceed slowly and carefully with online poker, requesting that it shouldn't move forward with any expansion of gaming until the three additional racinos that have been recommended for licenses in upstate New York are completed and open for business. Bonacic noted that could be more than three years away.
Feathstonhaugh also mentioned the uncertainty of the future for online poker at the federal level as a reason to wait. He said it is unclear whether online gaming would diminish brick-and-mortar revenues, though he admitted that online wagering for horse racing was the one consistently growing portion of the market, and that studies have indicated that 85 percent of online poker players in New Jersey hadn't previously been to the casino. Under questioning, he finally admitted that he thinks it would enhance the racino revenue.
"We're not saying this will destroy racing or gaming as it exists," Featherstonhaugh said. "We are saying we should proceed carefully as we do it."
The other six witnesses all made it clear that they think online poker would enhance land-based operations and that regulatory measures exist to create a safe environment.
John McManus from MGM Resorts International compared online poker to the world of online retail, pointing out that casinos in the state needed to embrace innovation or they would suffer a fate similar to the brick-and-mortar retailers that were crushed by Amazon.
"Online poker has been thriving throughout the U.S. really since the Internet matured," McManus said. "Prior to 2006, it was a Wild West and anyone who wanted to participate did. It's not if you want to have an online poker market. One exists. Prior to Black Friday, estimates were a $1 billion market in the U.S. From our perspective, having a safe and regulated Internet poker industry that can provide tax revenue and all the benefits that come from that to the state is the way to go."
David Satz of Caesars Entertainment countered Featherstonhaugh by saying the threat of federal intrusion was a reason the state should move quickly, not wait.
"I think it's critical everyone understands the federal threat and effort by a certain individual to ban Internet gaming in all states is very real," Satz said. "There were hearings in March, and there's rumor of more hearings this fall. Sitting and waiting as one witness suggested I think could be a mistake. What's at stake here is the 10th amendment rights for a state to determine its fate."
Satz cited an estimate of $1.7 billion to $2.8 billion that could be generated from online poker in New York over a 10-year period. Another witness, Kevin Cochran of Gambling Compliance, offered a more pessimistic estimate of $122 million in the first year and $161 million from the fourth year on. Both Satz and Tom Balance of Borgata seemed OK with the 15-percent tax rate in the bill but questioned the $10 million licensing fee.
Balance admitted he was a reluctant participant in online gaming similar to Featherstonhaugh in the beginning, but has since realized its benefits.
"I thought it was going to be a margin-eater and hurt my casinos," Balance said. "I was in a position to either participate or give the business up to competitors, so I got in the game. Fortunately, what I found is that the online gaming customer is a different customer than the land-based customer. In order to make a commitment to a land-based casino, you have to get up, shower, drive there, and that's a big commitment so you're going to be there for a long time. The online customer is more of a nibbler, playing for a few minutes and getting out. We found that an excellent addition to our distribution network."
Balance also attested that the online world is better controlled than land-based when it comes to age verification and prevention of cheating or criminal activity.
"There's no such thing as an anonymous bet in legal, regulated online gambling," Balance said. "One of the key elements is when you sign up, first you have to give us your name, then your address, then your social security number. We've got three-to-four different databases to match up and guarantee everything matches up to that name, address and social security number and that you're 21 years old. Then it goes out to the IRS database to make sure that it's not a deceased person's social security number. If you're not using your ID, you have to be using someone else's perfectly and their credit card as well."
Poker Players Alliance executive director John Pappas added that it's easier to detect problem gambling online than in brick-and-mortar settings. The online game tracks every activity, while at a brick-and-mortar casino someone can walk in, lose a paycheck and walk out without anyone noticing. Online, it's known exactly how many games were played and how much was spent, and if someone exhibits the signs of a problem gambler, they can be sent a message on where to get help or given time off.
Richard Schwartz from Rush Street Interactive, which is seeking regulatory approval for one of the proposed racinos in upstate New York, said the New York casino industry was currently disadvantaged compared to its New Jersey counterparts because it doesn't have online gaming.
"By regulating online poker we can level the playing field and counter the aggressive marketing of the New Jersey casinos, acquiring new customers and expanding the base of players for those brands," Schwartz said. "Land-based players who register online spend 11 percent more at land-based properties according to a Golden Nugget study. We support efforts for legalized poker and other online gaming in the state."
Chairman Bonacic was the only member of the 11-person committee to stay for the entirety of the hour-and-a-half long hearing. Sens. Joseph Griffo and Kathleen Marchione attended part and both asked questions that made them seem supportive of online poker.
*Lead photo courtesy of shutterstock.com.
Want to stay atop all the latest in the poker world? If so, make sure to get PokerNews updates on your social media outlets. Follow us on Twitter and find us on both Facebook and Google+!