The Betting Corner: How To Bet On the 2015 Rugby World Cup
Stuart Garlick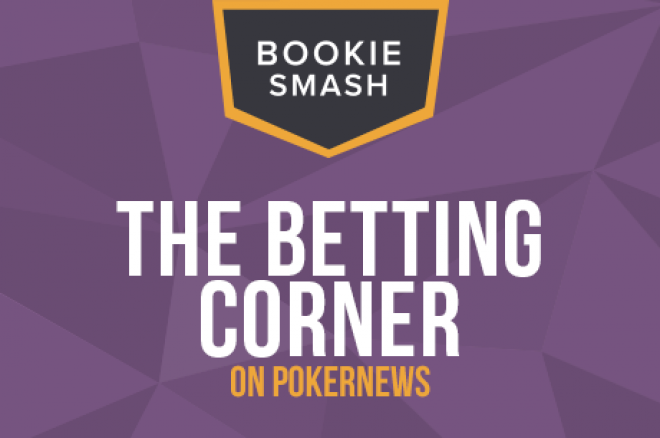 Sport, like everything in life, is much more fun when it's shared. For that reason, our friends over at BookieSmash thought it was only fair that they shared their best bets and picks for a variety of sports that have exciting events coming up this weekend.
Take a look at some of the contents on BookieSmash that can boost your betting life and switch you onto the fun of putting money on sports.
The Rugby World Cup is growing in popularity and importance with every tournament, and this edition, hosted by England, is the biggest and, potentially, best yet. England, of course, is expected to do well, as are New Zealand and Australia. There are also a number of other rugby nations that could well upset the established order and go all the way to the final, and possibly even win the tournament. Check out the preview and full betting guide on BookieSmash.
One of those intriguing outside bets for the Rugby World Cup is Ireland, the team which has won the past two Six Nations championships in Europe. Although the Six Nations isn't ideal preparation for the World Cup, it still suggests a side that can, on its day, beat anyone. Whether or not it does is down to a number of key players, and BookieSmash has the lowdown on a great-value team in the tournament right here.
As is normal in football's Premier League, BookieSmash rounded up the best bets and picks for forthcoming matches, in Week 6 of the English domestic competition. After Champions League and Europa League action in midweek, a number of tired teams will have to pick themselves up for the weekend, against opposition which has had more of a rest, and will be sharp and ready to go.
Liverpool, which had a tough examination away to Bordeaux, is one of the teams that has to face up to a new challenge, playing Norwich City on Sunday. That's not the only potential banana skin a well-funded English team will face; Chelsea and Arsenal must forget the Champions League and play each other on Saturday, in the early kickoff. BookieSmash has all the essential news and views for the matches coming up, along with its latest video.
On BookieSmash, they also go deeper. You need a meaningful knowledge of the sport on which you are betting, and our mission is to give you the tools to achieve that. As such, you should head over to our Betting 101 section for the 360-degree view on changes in betting strategy. There's a full archive of articles there which will give you new angles and new ways of finding the very best value from sports betting.
In our latest feature, we look back at the goalscoring exploits of Steven Naismith for Everton last weekend, asking if, as a player often overlooked by bettors, he shows a pattern you can exploit. Our view is he is one of that group of players sometimes called "water-carriers" who are crucial to a team, but also come at a better price than more highly-rated players. See what we mean, and make the adjustments to your betting approach.
Get all the latest PokerNews updates on your social media outlets. Follow us on Twitter and find us on both Facebook and Google+!