Five Great Things To Do In Rozvadov During the PokerNews Cup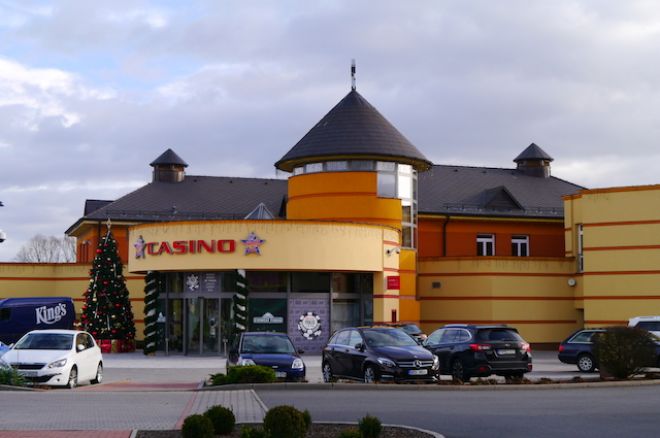 With the opening event of the 2015 PokerNews Cup now in the books at King's Casino in Rozvadov, many familiar faces will be turning their attention to the Main Event. But, as any poker tournament goes, deep runs can be hard to come by. That doesn't mean that one has to miss out on all that a stop has to offer, though.
While PokerNews' own live tournament series is set to keep everyone busy until Nov. 23 featuring over €250,000 in prizes, the city of Rozvadov offers plenty to keep everyone entertained in those rare moments when the action at King's will slow down.
Here are five ways you can enjoy your time while away from the poker table.
Discover More About King's Casino
While you are at King's for the PokerNews Cup, don't make the mistake not to check every single corner of this surprising location.
With more than 20 tables between roulette and card games, and an impressive number of cash games running around the clock, King's is heaven on Earth for those who love to gamble and to play poker.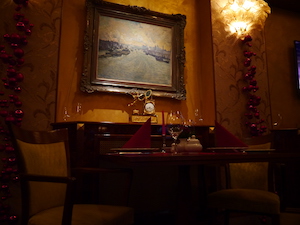 Don't be fooled by the "no dress code" policy, either. While you don't have to worry too much about what you wear when you get in, the location has exactly what you'd expect from the biggest casino room in Europe: great interiors, spacious rooms, and bars at nearly every corner.
If you like good food, make sure you also save some time to enjoy the casino's restaurant, where the two resident chefs Roberto and David will spoil you with dishes you'd never imagine to find there. From a delicious carpaccio to a surprisingly good octopus salad. Then there's King's famous steaks. The restaurant at King's is something everyone should experience at least once.
Check Out the Admiral Casino, Too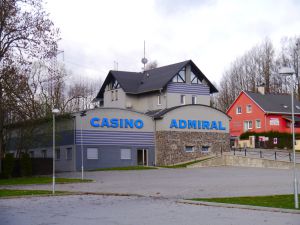 If you feel like getting some fresh air, you should consider leaving the main building of King's Casino to cross the street and try your luck at the Admiral Casino, Rozvadov's second-biggest gambling room.
While you won't find any live poker games there, the Admiral gives you the opportunity to enjoy some roulette, Russian poker, casino hold'em, and blackjack with bets starting from as little as €1.
Those into video slots will love the Admiral's great choice of games, too, and those who fancy a drink will surely not complain about the free drink policy they apply.
Go On a Shopping Spree
What most people don't always realize is that Rozvadov is a great place for shopping, too. While you have the opportunity to visit some convenient travel free shops right where the border between Germany and the Czech Republic sits, a quick car ride can take you to some other great places.
Cities like Waidhaus and Vohenstrauss can be a great choice if you are looking for great deals. There, you'll find outlets selling branded clothes for a fraction of their regular price.
Also, Rozvadov's Easy Money shop gives you the opportunity to snag some very good last-minute presents to show your loved ones that you didn't forget about them while at the PokerNews Cup. With a great selection of high-end watches, tech gadgets, and fine jewelry pieces for the ladies, the place is definitely worth a visit.
If you are looking for some Christmas decorations or you want something a little unusual for your garden, have a look at the shops in Rozvadov's main street and at the town's open-air market. There, you will surely find some interesting items waiting for you like the ones in the picture.
Get a Massage
Spending hours at the poker table is never easy, especially when you find yourself at a festival with so many interesting events — all with very affordable buy-ins. Yet, do you know what the best way to deal with stress and to get over a bad beat is? A nice, relaxing massage.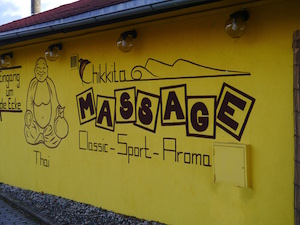 The Chikkita Massage is located in a yellow building no more than a stone's throw from the casino and is already an institution in town. Extremely popular amongst poker players, the Chikkita is open until 2 a.m. and offers a great range of massages thought exactly to relieve the pain of those ones who have played poker for too long.
If you are into more exotic treatments, you can also check Rozvadov's Thai Massage, a parlour many locals consider to be the absolute best this city has to offer. Open Monday to Sunday from 1 p.m. to midnight, this is a winning choice for everyone looking to relax before yet another poker battle at PokerNews Cup's tables.
Have a Walk Around, Mix with the Locals
"I wish more of those who go to the King's Casino would visit the city and meet the people who live here," a young lady who runs a local eatery named U Soptìka told PokerNews. "People don't always step out from the casino and I think they miss out on a lot. It would be nice to see more people around."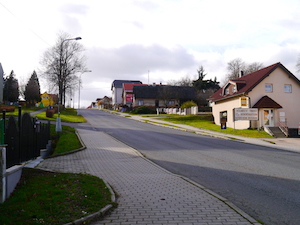 If you have time for that, try to have a quick walk around and to check out how the town of Rozvadov started to change since King's Casino made it one of the top location for live poker in Europe.
With many old wooden houses being replaced by modern buildings, playgrounds, and a fairly impressive number of hotels, guesthouses, and clubs, the way Rozvadov is developing today is a clear example of how the entertainment industry can contribute to the development of a local community.
Want to stay atop all the latest in the poker world? If so, make sure to get PokerNews updates on your social media outlets. Follow us on Twitter and find us on both Facebook and Google+!