British Poker Community Mourns the Loss of Neale "The Wheel" Butler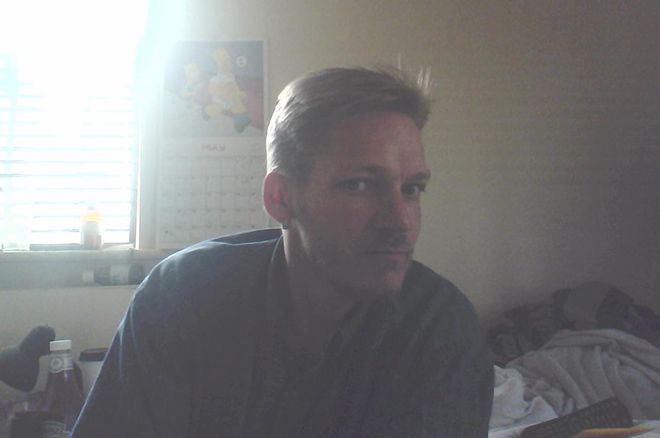 British poker is mourning the loss of one of its bravest and most inspirational characters after Neale "The Wheel" Butler passed away on January 8, 2016.
Words such as heroic, brave, and fearless are bandied about the poker world to describe players and their play, but to be honest, nothing happens in poker to justify the use of these adjectives. That is until you learn more about Butler and his incredible story of battling against the odds and making the most of a difficult situation brought on by severe health problems.
Butler's life was turned upside down when he was just a 12-year-old boy. After developing a slight limp, doctor's ran a series of tests on Butler's leg, which came back negative. Tests on Butler's back revealed a cyst and a trapped nerve that would require surgery, surgery thought to be routine.
Like any operation, Butler's carried an element of risk. Sadly for Butler and his family, there were complications during surgery and he was left unable to walk and needing a wheelchair to move around. He was hospitalized for three months.
Fundraising Efforts
Before the ill-fated operation, Butler attended a top London grammar school, but had to switch to special school for the physically disabled. This school was being threatened with closure so Butler and a fellow pupil, a man born with no legs and only stumps for arms, embarked on a 106-mile sponsored wheelchair push to raise funds. The school stayed open for an additional 10-years after this fundraising effort. This should give you an insight into the man that Butler was.
Determined to live a life as close to "normal" as possible, Butler studied throughout school and college and graduated with qualifications in marketing and advertising. He also became a successful snooker and pool player (he was the British disabled snooker champion for three years), and also received medals for wheelchair basketball and table tennis.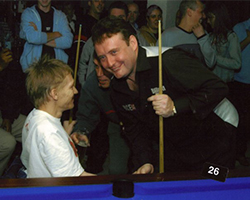 Butler's health began to deteriorate, a situation worsened by having to take painkillers twice the strength of morphine every two hours due to severe curvature of his spine. Doctors warned Butler that he would likely suffer from major organ failure due to the severity of his spine's curvature, yet he never gave up and was determined to carry on with the life the best he could.
Online poker became Butler's focus and he could often be found playing on the iPoker Network under the aliases "SERENSTAR28" and "SUNSHINESEREN," Seren being his niece. Butler's ultimate goal was to make $10,000 so he could purchase an electric wheelchair to make life a little easier. He could have easily asked fellow poker players for donations, but he wanted to reach his goal using his own skill despite the adversity he faced.
Health issues continued to plague Butler and in late May 2015 he saw a specialist who informed Butler that he required urgent surgery. Butler underwent surgery on August 3 where surgeons removed 95% of a 10mm growth in Butler's bladder. A biopsy of the growth revealed it to be a very rare and aggressive cancer of the bladder known as Squamous.
This cancer can metastasis in the chest, bypassing the abdomen, so Butler had further tests and scans to see if the cancer had spread. If it hadn't, Butler faced yet more surgery to remove his bladder with a 9-12 hour operation. However, due to his spine curvature, top specialists were unsure if they would be able to complete the surgery or if Butler would survive the procedure.
Butler drew strength from his brother and his niece, Seren, after hearing this news and wrote on Facebook:
"My Brother is now staying with me for a while to care for me and support me, which is a huge help. He's been fantastic since he's been here, but it was very tough telling him the biopsy results as he doesn't deal with these type of things very well. We have Seren, my beautiful niece, over three times a week and she stays overnight, which is lovely. She's my little angel and certainly gives me a huge incentive to fight this, not that I've ever not fought my health battles. Many doctors have been proved wrong by me many times and many of them didn't think I'd reach 40. It's going to be very tough and I can't lie I'm scared out of my wits and, to be honest, I don't think it's all sunk in properly yet, but been many tears and an incredible emotional rollercoaster the last few months. I've never questioned my health issues and the rapid deterioration over the past 15 years, but this is the first time I've ever asked myself why me? But I will fight this tooth and nail, I'm not going down easy."
Further Health Issues
That was part of a status update on September 16 and he received, as you'd imagine for such an incredible man, an outpouring of support. The following month, Butler updated his Facebook page again with the news he'd been rushed into hospital on doctors' orders as they'd found multiple blood clots in Butler's lungs.
This was the last time Neale wrote on social media, but his status was updated late on January 10 with the news that friends and family feared would come.
"It is with deep regret that I have to tell you all that my brave brother Neale passed away peacefully on Friday 8th January 2016. Little Seren and I will be lost without you. Rest in peace little brother. Xx. Graeme."
More than 40 people have left comments of condolences on that status, some calling Neale an inspiration, others brave.
Words such as heroic, brave, and fearless are bandied around the poker world to describe players and their play, but no-one is more deserving of them than Neale "The Wheel" Butler who was truly a heroic, brave, selfless man.
The thoughts of everyone at PokerNews are with Neale's friends and family at this difficult time.
Want to stay atop all the latest in the poker world? If so, make sure to get PokerNews updates on your social media outlets. Follow us on Twitter and find us on both Facebook and Google+!