PokerStars Spin & Go Players Refunded Thousands of Dollars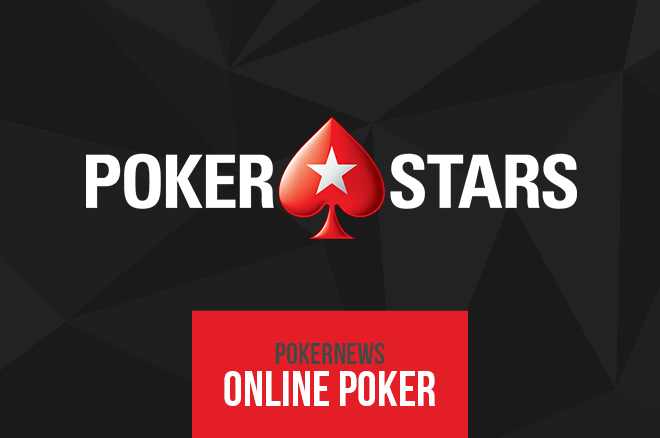 Many poker players on PokerStars, the world's largest real-money online poker room, received refunds to their accounts as a result of playing against opponents in lottery-style Spin & Go tournaments who were violating the site's terms of service.
Although no details were provided for which games and opponents created the issue to begin with, those refunded received the following message via email from the PokerStars Game Integrity Team, notifying them about the refund, how to see the amount, and the importance of the site's integrity.
Hello,

PokerStars has become aware of a situation involving a violation of our Terms of Service, to the potential detriment of other players. You participated in games that were under consideration in this case and as a result you may have been adversely affected.

In a case such as this it is our policy to confiscate the balances of the offender(s) and for PokerStars to add funds where appropriate. This compensation pool is then distributed to players potentially affected in as fair a way as possible.

To confirm your credit, please log onto your PokerStars account, go to the 'Cashier' screen and click the 'History' button. Your share will be shown as "REFUND", followed by the amount of the credit.

The integrity of the games at PokerStars is of paramount importance and appropriate action will always be taken when players operate outside the Terms of Service. PokerStars works hard to police the games in order to pro-actively prevent such instances. However, in cases where it is discovered that rules breaches have occurred, the aim is to ensure that any players affected are compensated appropriately.

We regret that we will be unable to answer questions as to how your specific credit amount was calculated. Likewise, we are not at liberty to identify the specific games or player(s) in question. Suffice to say that the offender(s) have been barred from the site and you will not encounter them again.

Thank you for your continued play at PokerStars. Please let us know if we can help you with any further issues or questions.

Regards,
PokerStars Game Integrity Team
The situation came to light at the end of April after some of the players receiving refunds shared the good news with the poker communities at TwoPlusTwo, TiltBook, and elsewhere. The amount of the refunds ranged from a few dollars to four-digit sums.
TwoPlusTwo poster "Don Stefano", a PokerStars customer who plays exclusively $60 Spin & Go tournaments under the screenname "delijesever1" suggested when he received a refund of over $1,000 that the issue must have been widespread due to the large amount he was personally reimbursed, which he believes represents only a portion of what he was likely cheated.
"I got a refund today as well, and a rather big refund," shared the Serbian poker player. "It's usually like 10 bucks or something, this raises a lot of questions that I don't know where to ask. [A] $1,000 refund means something really big happened, and I wonder how much was I affected considering that you always get a really small portion of confiscated money from cheaters. It really looks like there might be huge problems that we didn't see in spins. And all this comes now when I'm running super bad in a small period of time where I lost $8,000 on tables in like 500 games. I know it doesn't make much sense because you can't aim specific person in spins, but just wanted to mention it."
Another player suggested that the cheating may have also taken place in other games, including six-max sit-and-gos. TwoPlusTwo member "STTranger" shared he received a relatively small refund: "Also got refund today, but not from spins but six-max hypers. $60."
Check out the ultimate guide to Spin & Go Poker at PokerStars
Is Data-Mining Still an Issue in Spin & Go Tournaments?
While in many cases players are refunded when certain violations are committed, including collusion, use of illegal poker software and aids, and bots, one area that appears yet to be tackled for Spin & Go tournaments is the serious issue of data-mining. Despite data-mining being against the terms of service of PokerStars, players are able to purchase hands which can give them an illegal advantage after importing these hands into their poker tracking database to learn the tendencies of players to exploit despite not playing in these hands themselves.
Baard Dahl, a senior member of the PokerStars Poker Room Management team, shared with the TwoPlusTwo poker community that data-mining is a problem yet to be fully tackled after a few members complained about the number of viewers present in each game.
"We are aware that there are sites that collect data from all our games, and we are taking steps to prevent them from doing so," Dahl shared in late December. "Unfortunately, this is not as easy as flipping a switch, but we have dealt with the issue in the Zoom games, and we expect that we will be able to roll out a solution for the Spin & Gos as well. We are hoping to do so in Q1 of 2016, though it is possible we will have to revise that date."
The first quarter of 2016 has come and gone with posters attempting to follow-up. There has been no update as of yet, but stay tuned to the pages as this story develops.
Get all the latest PokerNews updates on your social media outlets. Follow us on Twitter and find us on both Facebook and Google+!