A Look at Some of the Biggest Movers on Day 5 of the WSOP Main Event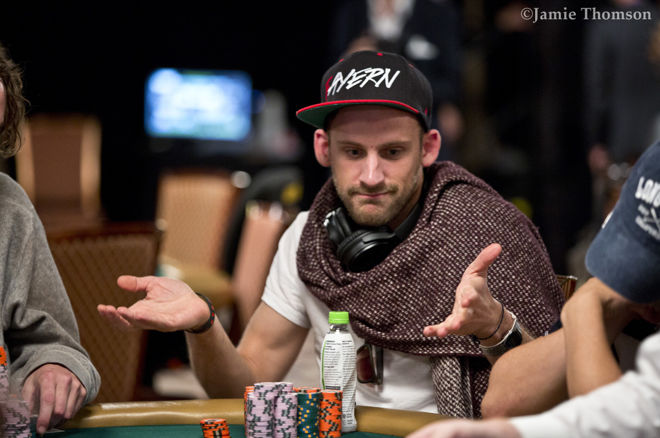 Last year, at the end of Day 5 of the World Series of Poker Main Event, only 80 players remained, and the largest chip stack belonged to eventual November Niner Jerry Wong who finished the day with 11,555,000.
Two other top-ten chip stacks made it to last year's final table: Kenny Hallaert (10,050,000) and Fernando Pons (7,930,000). An interesting note is that Pons entered the final table with fewer chips (6,150,000) then he held at the end of Day 5.
Fast forward to Sunday morning, and you'll find 85 players listed on the tournament clock returning for Day 6 and the largest stack belonging to Robin Hegele who bagged 9,990,000.
The last few days, we tracked some of the bigger movers of the day, and today we followed suit. We start with today's chip leader who caught our attention early in the day and then again toward the end of the evening when he made a huge jump to the top of the leaderboard.
Robin Hegele
Hegele (pictured above) climbed quickly to the top of the chip counts early on Day 5 from his starting stack of 2,550,000 and then fell back to the middle of the pack almost as quickly. It was a pleasant surprise to see his name reenter the top ten after the dinner break.
When asking Hegele how it feels to be so close to Day 6, he was humble in his response.
"I just want to play good poker. If I make Day 6, it won't be completely in my hands. When the cards and the pots are coming my way, and if I get a little bit lucky, we're going see each other on Day 6 for sure."
Hegele made it to Day 5 in last year's Main Event, but not much else is known about this German player.
"I played my first WSOP last year and made Day 5 in the Main Event. Since then I played a couple of live tournaments all around the globe. I recently moved to Vienna to play online poker more regularly. I love playing the game."
Hegele has a very practical approach to being the day's chip leader, "What is the chip lead?' It's just a number. It's just a ranking on the leaderboard."
We may just be getting to know Hegele, but "German" should tell you enough to watch your chips when he sits down at your table.
Antoine Saout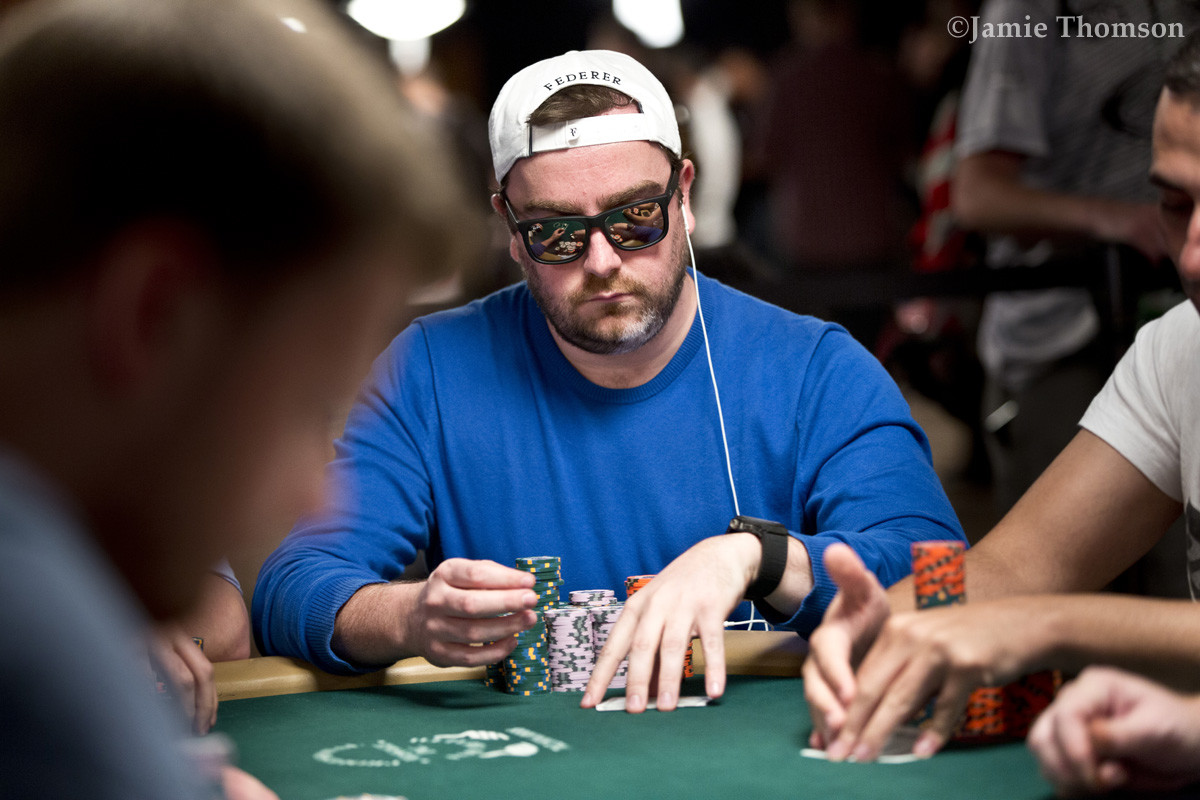 The guaranteed payday from his run in this Main Event will put Saout over the $4 million mark in WSOP winnings. Oh, and the majority of those earnings come from his 3rd place finish in the 2009 Main Event, and his 25th place finish in last year's Main Event.
When asked how his deep run compares to the others, Saout had this to say:
"It's different; it's very nice. I was deep in this event last year as well, 25th place. It feels really good. I was a big stack every day this year. I started the day with 2 million, and I have 8 million now. I'm still one of the big stacks. Very cool, and I'm very confident. I play really well I think."
You can bet Saout is focused on bettering his result and that is evident when he took his Day 5 starting stack of 2,318,000 and ran it up to 8,260,000. Saout is one to watch tomorrow. He's been in this position twice and knows what he needs to do to ladder up.
Max Silver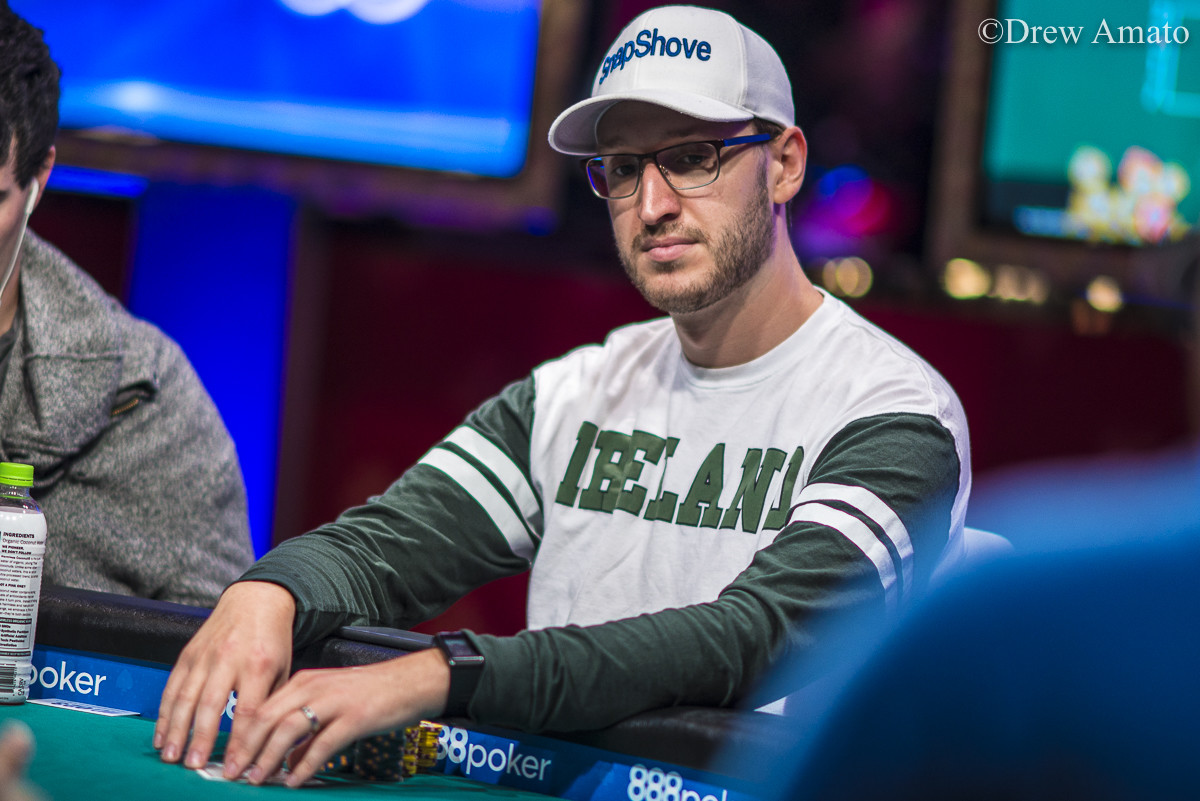 Recent bracelet winner, Max Silver, did the most work on Saturday after starting with only 1,000,000 in chips.
"It was actually a really smooth day. The start was a bit rough when I was kind of short, but from there it was no pots over two million and a lot of medium pots and I chipped up, which was lucky, no stress."
Silver doesn't attribute winning a bracelet earlier this summer to have affected his confidence level or altered his play.
"The confidence is high in both my limit and no limit games, but no, I don't think it changes much. I'd like to finally win a bracelet in no limit hold'em, so maybe this is the one."
Silver's Day 6 plan for his very healthy stack of 8,665,000 is, "Get more chips, don't bust, don't f*** it up."
Frank Crivello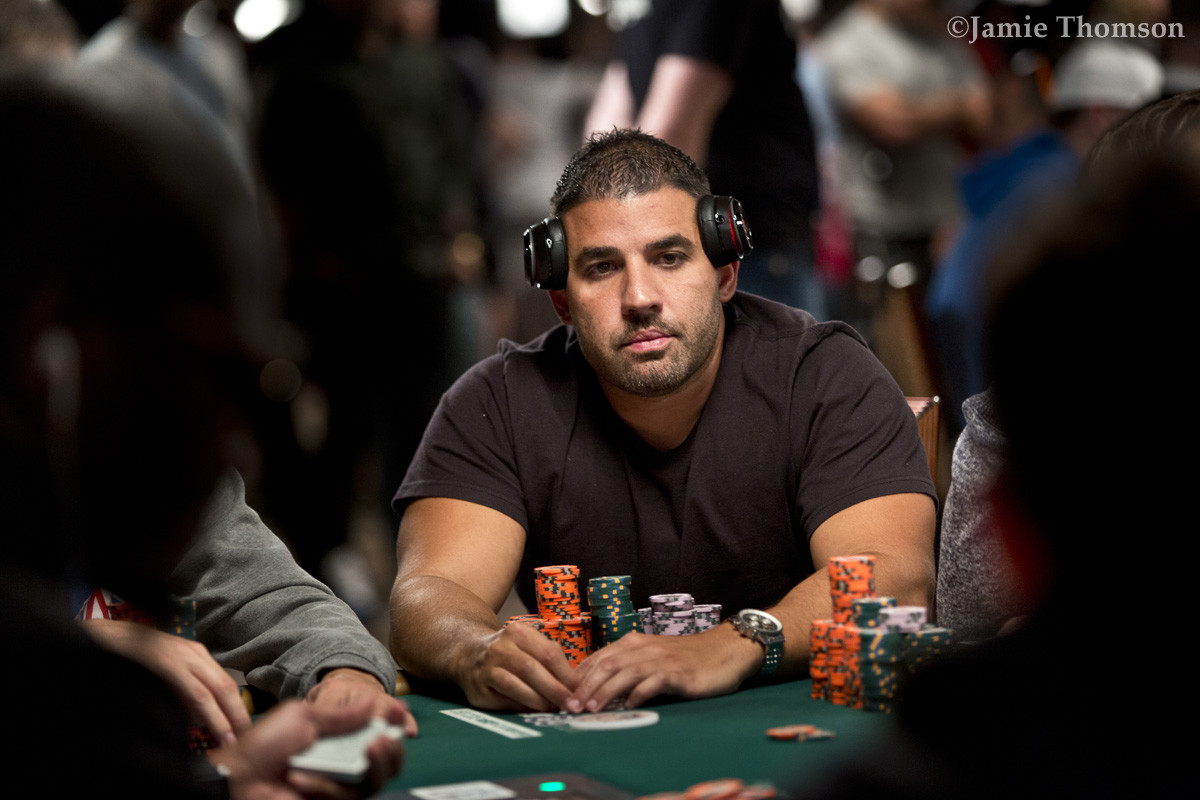 Frank Crivello had been hovering near the top of the chip counts for most of the day, and things went pretty smoothly until he lost a 2.5-million-chip pot in level following dinner.
When asked how he comes back from losing a pot that big, Crivello responded, "I'm dwelling on that a little bit, but I'll be over it by the time we come back from break."
Crivello had this to say about his experience at the WSOP:
"I played last year, but I mostly play online. I don't play a lot because I own companies, but I do well online. To be honest, I'm not a big live player, so most of my playing happens on the computer. I work way too much to sit there day in and day out. But this is the Main Event. It's the tournament."
Crivello started the day at 2,490,000 and is bringing 8,500,000 into Day 6 and a real shot to make a name for himself in the tournament.
Colin Moffatt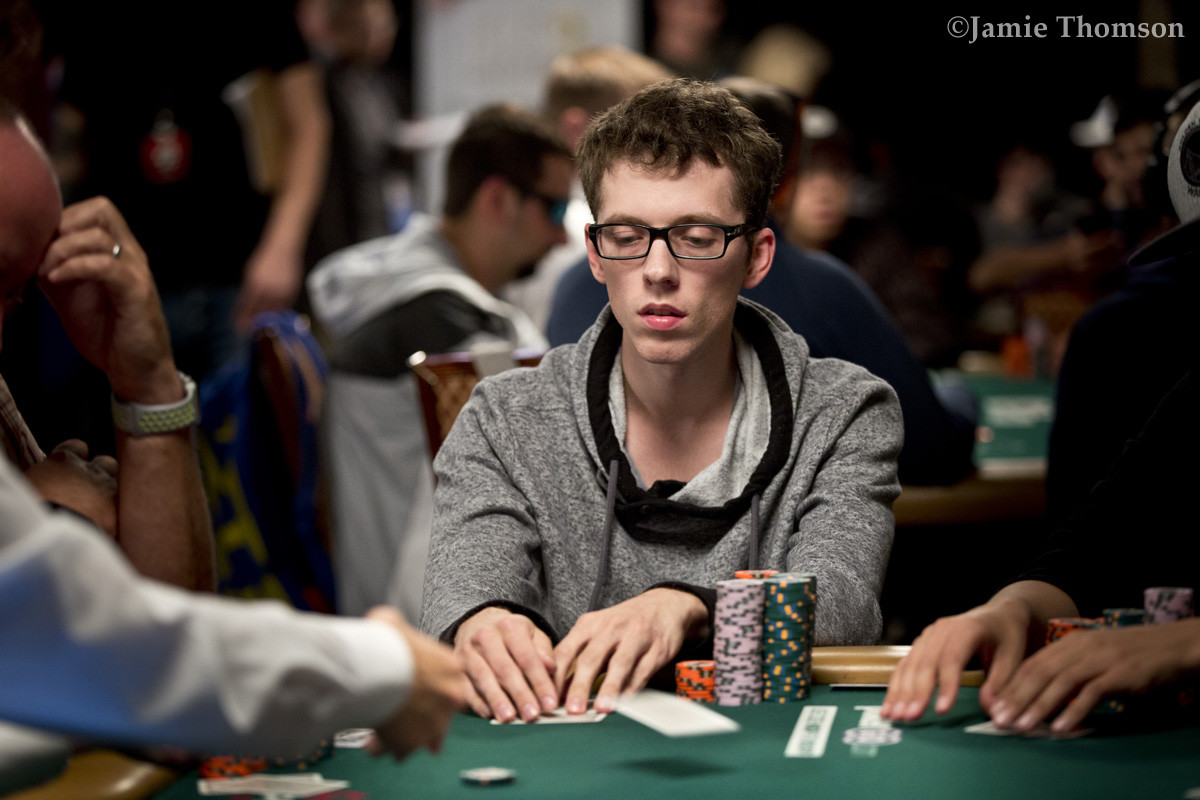 Canadian Colin Moffat who started that day as one of the top ten stacks with 3,086,000 and has run it up to 5,195,000, ending Day 5 in the top 35% of the field.
When asked about how he feels about his play today, Moffat thought for a second, smiled, and said, "It's going really well. I can't complain."
Of course, it's hard to complain when you are sitting as one of the big stacks deep in the Main.
Moffatt didn't want to go into details of the hands he played for fear of giving away information. But he did say he felt like he was at a pretty good table. He's been able to apply pressure and holding the table chip lead has certainly earned him some respect.
"I'm running really good, and things are working in my favor. I'm making some decent plays here and there, but I'm also getting lucky when I need to."
Tomorrow, it will probably start to dawn on the players that the elusive final table is within their reach. Who knows, if last year is any indication, a few of them might be found in today's top ten.
Top 10 Stacks After Day 5
| Day 5 Chip Leaders | Starting Stack | Ending Stack | % Difference |
| --- | --- | --- | --- |
| Robin Hegele | 2,550,000 | 9,990,000 | +291.76% |
| Joshua Horton | 2,140,000 | 9,360,000 | +337.38% |
| Max Silver | 1,000,000 | 8,665,000 | +766.50% |
| Frank Crivello | 2,490,000 | 8,500,000 | +241.37% |
| Damian Salas | 4,678,000 | 8,400,000 | +79.56% |
| Daniel Ott | 2,196,000 | 8,320,000 | +278.87% |
| Karen Sarkisyan | 1,170,000 | 8,270,000 | +606.84% |
| Antoine Saout | 2,318,000 | 8,260,000 | +256.34% |
| Randy Pisane | 2,955,000 | 8,105,000 | +174.28% |
| Joseph Dipascale | 1,700,000 | 7,450,000 | +338.24% |
Have you ever wanted to write your own articles about poker? Maybe you've got some experiences or opinions about poker that you'd like to share. PokerNews is proud to launch The PN Blog where you can have a platform to make your voice heard. Learn more here.