888poker Leaks New Online Poker Game 'Flopomania'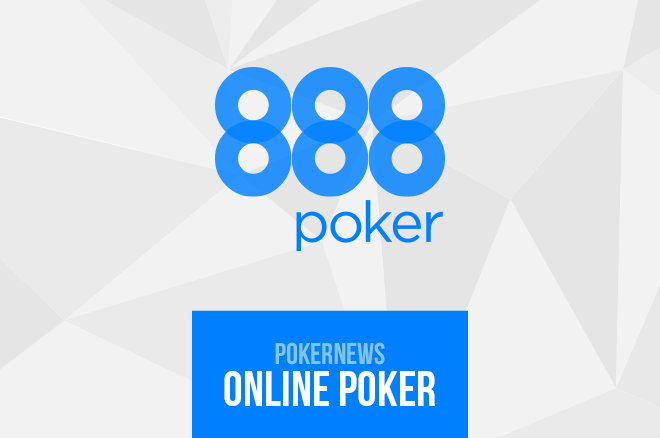 It appears 888poker will soon be introducing a new game dubbed Flopomania.
Without any announcement from the company, the game was available for real-money play in the 888poker lobby Wednesday evening. It was removed hours later after in-progress games had finished.
"888poker recently experienced a technical incident, which resulted in the accidental release of our new game called 'Flopomania,'" a company spokesperson told PokerNews on Thursday. "It took us all by surprise as the game is in its final testing stages. This highly anticipated game will be ready to launch in the upcoming weeks."
From what we gathered in the game details in the 888poker lobby, Flopomania is a no-limit hold'em variant that removes all preflop betting and skips straight to the flop. The action begin with players putting in an ante of a predetermined amount. From there, two cards are dealt to each player sitting in the hand, similar to traditional hold'em. However, instead of a round of betting before the flop, the flop will be immediately dealt thereafter. Remaining players will then see a turn, with another round of betting, followed by a river with a final round of betting.
Flopomania could prove to be a game changer as players should expect their premium hands such as pocket aces to be cracked way more often with every player in the hand witnessing a flop while still in the hand. Additionally, hands will play at a faster pace with a full round of betting removed.
Two forms of this game were offered in the lobby on Wednesday, one where players can sit with a regular or deep starting stack, and another that will be similar to the Push or Fold games where the action will be much more shallow.
This isn't the first time 888poker has been innovative by introducing games other online poker rooms do not offer. In addition to the Push or Fold games, it introduced PokerCam tables, as well as its own unique form of lottery-style poker called Blast, where four players compete in a hyper-turbo lottery-style sit-and-go tournament and, after a predetermined amount of time is up, all remaining players are all-in every hand until a winner is declared.
We will have more information on Flopomania as it is made available.