Exclusive: Dan Colman and Brian Rast Join Ethereum-Based Virtue Poker

Joss Wood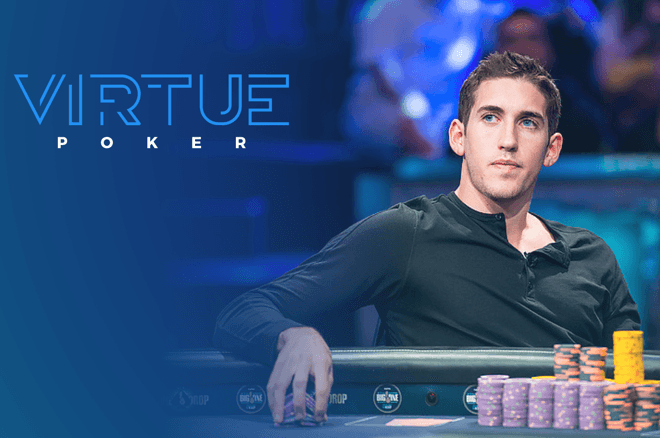 Dan Colman and Brian Rast have partnered with Virtue Poker both as ambassadors and to help develop the new poker room.
Colman is currently number two on the Hendon Mob's all-time money list, while Rast is in tenth place. Their interest was aroused because Virtue Poker is using blockchain technology developed forcryptocurrency Ethereum as the platform for the new poker room.
Brian Rast told PokerNews: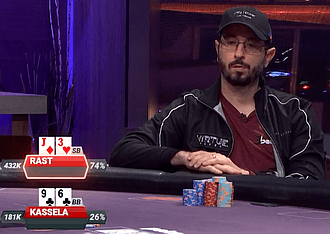 "I've become very interested in the cryptocurrency space this year and am excited to work with the Virtue Poker team to bring this new type of poker platform to market."
Dan Colman added:
"Virtue Poker is an innovative solution that I believe can add a lot of value to online poker, I'm excited to be apart of the team."
The key advantages that the technology allows Virtue Poker to offer are: extremely high levels of player fund protection; protection against fraud by the poker room operator, and a guarantee of game integrity.
The company has already spent two years in development, but real money play isn't expected to begin until mid-2018.
"The lack of transparency and accountability in the practices of many online poker companies presents a great opportunity for blockchain technology to showcase its utility in a manner that will satisfy both players and regulators," said Virtue's Co-Founder, Ryan Gittleson.
Player Fund Protection
Making a deposit at an online poker room is similar to putting cash in the bank. The money deposited becomes an asset of the bank and the player becomes a creditor. However, banks are part of deposit guarantee schemes where customers don't lose their money if the bank goes bust. Poker rooms have no such safety net.
Online poker has been blighted by a series of scandals where players have lost money that they thought was safely deposited.
Virtue Poker's blockchain technology means that the poker operator doesn't have access to players' money. When a player joins a table, his stake is debited from his cryptocurrency account, and when he leaves, any positive balance is refunded directly to his account.
This means the operator can't misuse player deposits to fund operating expenses and apart from the cash in play, the player's entire bankroll remains out of reach of the operator.
The company FAQ explains:
"Virtue Poker will not store any player funds. Instead, users will fund a wallet that will always be under their control. In order to join games on the platform, users will send their buy-in to a table contract which will escrow all participants buy-ins, and will autonomously payout players based on game outcomes, directly back into their digital wallet. The funds under escrow will be controlled the blockchain contract, and not by Virtue Poker or any other single entity."
Currently Virtue Poker plans to accept Ether, the Ethereum cryptocurrency and tokens called Virtue Poker Points (VPP). Later this year the company will issue VPP in the same way as other Initial Coin Offerings (ICO). It aims to raise $25 million from the issue, money that will fund Virtue's initial marketing campaign.
The co-founder of Ethereum, Joseph Lubin, is one of its strategic advisors, so the chances of a successful token launch are comparatively high.
Game Integrity
Virtue will also use blockchain technology to ensure game integrity. Last year, in a crackdown against organised crime, the Italian Guardia di Finanza shut down many poker sites that were being run by the Naples-based Camorra crime organization.
According to the Guardia di Finanza, the poker site operators used several means of rigging the games, including software bots, to ensure that customers won as little as possible.
Virtue Poker uses blockchain technology to involve each player at the table in shuffling the deck to ensure fairness. All games are recorded in the blockchain, and security experts will be able to review them to seek any evidence of collusion.
The Virtue Poker System of "Justices"
Despite the use of new technology, the player experience should be very similar to existing online poker software. One fascinating difference will be what the company calls a system of Justices.
A Justice will be allocated to each table in order to check that players all agree on the outcome of each hand and to monitor game security.
"The "Justice Pool" is composed of a limited number of users that are active on the Virtue Poker network. In order to become a Justice, users must acquire VPP, stake tokens in the Justice Registry, and must have their machine on and their application open and set to "active" in order to be assigned to tables. The assignment rate of Justices to tables is based on an individual Justice's stake divided over the total number of tokens locked in the Justice Registry. If a Justice is caught cheating, colluding, or misreporting hand results, that Justice's stake is seized and is kicked out of the Justice Pool."
In effect, the Justices will act as floor managers to resolve any disputes and identify any unusual behaviour early.
The concept certainly stands out as a differentiator between Virtue Poker and all other existing online poker sites. Whether the innovation is practical or not remains to be seen.
Virtue Poker Aims to Offer a Unique Value Proposition
Not only is Virtue Poker aiming to leverage its technology to improve security, it also wants to offerlower cost online poker.
"Our aim is to have the lowest rake in online poker to create a larger share of winning players, and encourage players to continue playing on our platform. The Virtue Poker team will be testing multiple rake structures and seeking feedback from the poker player community through our private beta before announcing our initial rake structure."
The company believes that blockchain technology will allow it to run with lower operating costs than other poker rooms, and it wants to pass those savings on to players.
"Virtue Poker's unique P2P and decentralized architecture will allow us to eliminate costly servers and payment processors costs from our operations, and operate at a lower cost than traditional server based platforms. In addition, our platform will eliminate player deposit risk, as well as reduce player concerns about the integrity of games on our platform."
More information on the detail of Virtue Poker's plans can be found in a white paper on the company's website.
Finding a trustworthy room to play online poker can be a monumental burden. That's all the more true if you're just looking for a place to play poker for free. We've listed five of the best play-money poker sites to enjoy and help hone your skills.